Last issue we reported on plans for churches in Peacehaven to worship together and thus heal old divisions.  What was it like when they finally met?
MORE THAN 100 PEOPLE from six different churches across the Peacehaven area packed out The Church of the Ascension recently "to stand united together".
Even the worship team reflected this feeling of unity, drawing musicians from churches in Peacehaven, Brighton and Burgess Hill.  According to Rev Clive Hickman of Coastlands (Baptist) Church, the aim was to counter "a long history of divisions" and "to ask God to heal the coastlands".
Hosting the event was Rev Ian Cooper, vicar of The Ascension Church, and speaking was Pastor Graeme Atkinson of Tree of Life Church.  The Anglican church hall was so full, Rev Cooper said they may have to find a larger venue for the next event.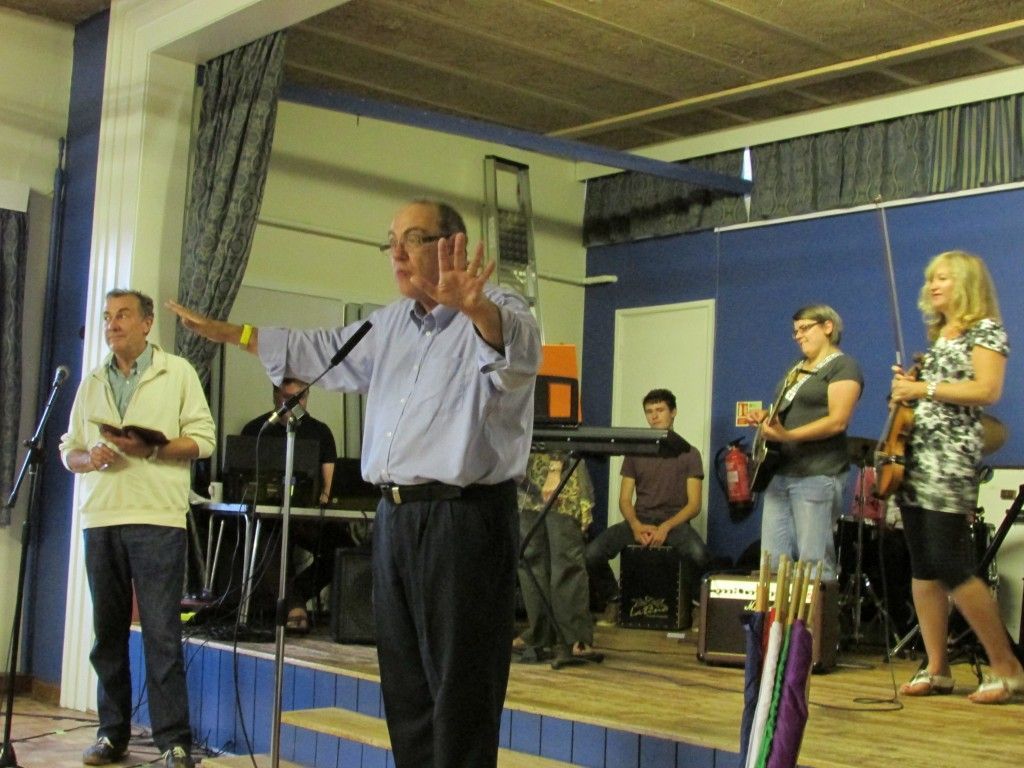 Rev Clive Hickman had been personally inspired after visiting Victory Church, Cwmbran, home to the so-called "Welsh Outpouring".
"Peacehaven awaits the spiritual consequences of the first unity meeting to seek God's face," said Rev Hickman. "Like Cwmbran, we only want the authentic move of God's Spirit.
"I am certain that what we have seen begin in Peacehaven will be happening in many places throughout the country. May this move of God continue and may it not be extinguished in Peacehaven before it has a chance to take hold."
The Peacehaven churches aim to come together on the last Friday of each month.
With thanks to Rev Clive Hickman for an update and photo.  What's going on in YOUR area?  Do share it with HEART OF SUSSEX readers!