Michael Johnson could never have imagined how his life of deprivation, crime, and prison time, could possibly serve as God's training ground for his future ministry.
Having planted Big Love Christian Fellowship in England eight years ago, with its special focus on the needy in society, a prophecy Michael received there last year that 'he would go around the world' began to come to pass with speaking invitations arriving from several continents. So when Pastor Ezekiel Sang of the Reformed Church of Kenya invited Michael to come and preach in their churches in Eldoret, and the airfare also materialised, Michael accepted.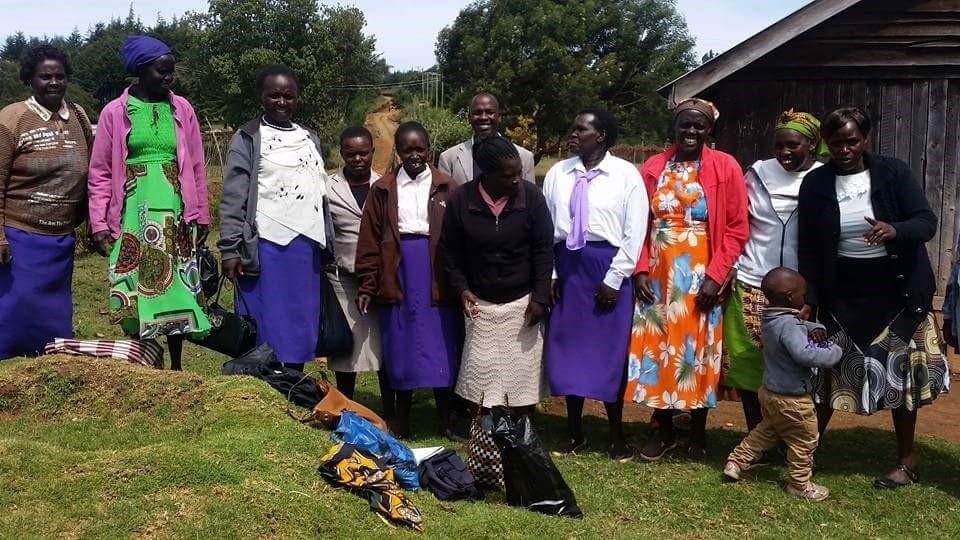 He and Aaron Bell who accompanied him were met at the Airport in Nairobi and taken directly to meet a Bishop Akuna whose ministry was to the poor living in the Kibera, the largest slum in Nairobi; a ministry experiencing very little success.
Building relationship through unconditional acceptance
As the Bishop outlined his vision and the difficulties he was facing, Michael sat thinking as he listened, 'I know how to solve these issues, I know how to facilitate this vision of bringing the Word of God to those who would normally not hear it or receive it due to their life circumstances:  the rejection and the hardship of their lives, the coping mechanisms of drugs and alcohol, the feelings of worthlessness.'  These were the very people, Michael too, wanted to reach and he felt God had already shown him how . . . by coming alongside them, making conversation, meeting the individual's immediate needs of food, clothing, shelter, and above all, by building relationship through unconditional acceptance.
'Once you have a man's trust', he said, 'you have a man's heart and can minister to him'
The Bishop took Aaron and Michael for a walk through the Kibera which turned into a three day 'camp out' in the slum, meeting with and sharing the life of the people there. The area was a 'No Go' area for police and army as it was also a refuge for criminal elements and terrorists. Yet it was here that Michael recognised God's primary purpose in bringing him to Africa. And when Michael preached in the Bishop's church that Sunday, the normally empty venue was packed. One man who had been under the influence of the witch doctors gave his life to Jesus at that service.
'I knew then why I was there, and what I was there for,' said Michael.
On the way to Eldoret, nine hours away, they stopped at Nakuru where they visited another local slum in the company of Pastor Ogenda Oyuri, who was likewise experiencing great difficulties ministering to these people.
God was orchestrating whom they met
One day Bishop Ezekiel Sang asked Michael to come with him to the hospital to pray for a friend.  On the way Michael experienced a very tangible presence of the Holy Spirit and noticed oil forming on his right hand. As he entered the ward he knew the anointing oil, which was now actually dripping off his hand, was for the healing of a woman named Ruth. The patient's name was indeed Ruth, and she was virtually at death's door and awaiting a heart By Pass operation. As Michael laid his right hand on Ruth, he received a prophetic word for her along with God's instruction that if she would repent of the sin in her life He would heal her right then and there. The following morning Bishop Ezekiel called Michael to tell him that Ruth had been given a full clearance by the doctors and would no longer be needing an operation.
On reaching Eldoret, Michael preached in six of Bishop Ezekiel's churches, none of which had ever had a white preacher before, while continuing, together with Aaron, to make new contacts every day both on the streets and with pastors and officials in the Council of Kenya. It soon became very apparent God was orchestrating whom they met; people with the same heart and Government officials who had the connections and means to open doors. God was actually putting together the team of men Michael would be working with. The result is 'Foundations For Life in Africa' established on November 16 , 2016, a registered charitable organisation with the sole goal  of lifting up a man, showing him his purpose, then empowering him to live the life God intended him to live.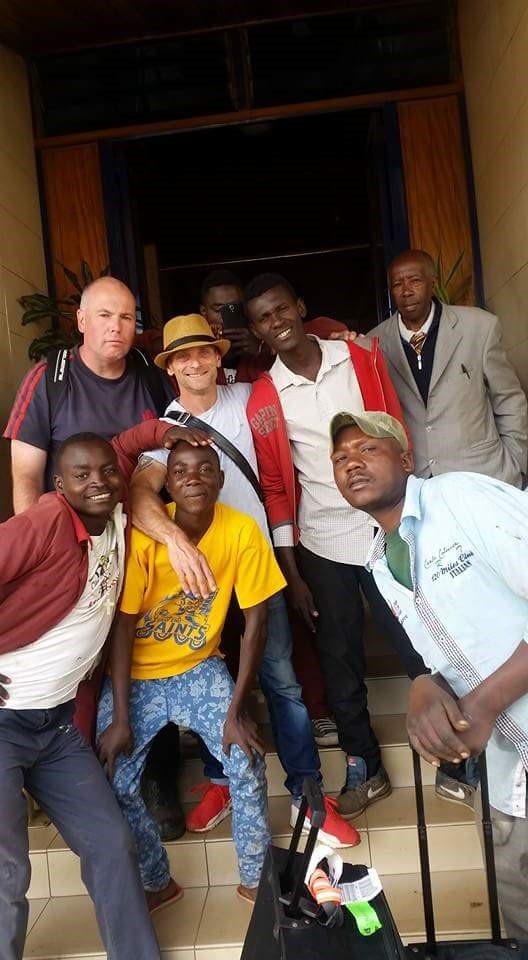 The foundation's inaugural event was held simultaneously in two cities following a leaflet distribution among the people on the street; prostitutes, glue sniffers, and the destitute . . . inviting them to attend a seminar which drew fifty four people in Eldoret and seventy people in Nairobi. The message translated into Swahili was a simple one outlining 'the consequences of sin and the circumstances they could look forward to if they continued in it' and resulted in forty three people signing up for the Empowerment Programme . This, initially, consists of an interview to identify their issues in order to find the best way forward for their recovery.
Michael is in awe over all that the Lord accomplished on this his first trip and plans to return in January as the Lord provides.
If you would like to donate to Michael's ministry, please do so via HEART PUBLICATIONS – email admin@heartpublications.co.uk for details