News you won't hear in the mainstream media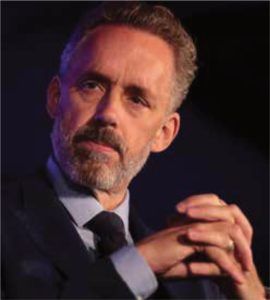 Jordan Peterson founds new anti-WEF alliance
Popular psychologist Dr Jordan Peterson has co-founded a new alliance which brings a positive alternative to the World Economic Forum's centralised vision of the future.
The Alliance for Responsible Citizenship (ARC), co-founded with Christian peer Baroness Philippa Stroud, stands for cheap energy, family values and free enterprise. Jordan Peterson was due to launch the alliance at London's O2 Arena, alongside author Douglas Murray, on 1 November.
---
Online privacy threat
The Online Safety Bill will force social media platforms to remove 'hate speech', which is not properly defined in law. It will also end private end-to-end-encrypted messaging services as it requires that all messages including private messages, are monitored. It is also likely to bring in age verification for a huge variety of websites and online platforms which is seen as a route to digital identity by stealth.
---
Human trafficking is "fastest growing criminal industry"
An estimated 50 million people are in modern-day slavery on any given day, including over 12 million children, according to the International Labour Organization (ILO) in 2022.
According to the US Department of Homeland Security, human trafficking is the fastest growing criminal industry in the world. With an estimated annual revenue of US $150 billion… it has already surpassed the illegal arms trade and may soon overtake drug trafficking. (Source: a policy briefing by the profreedom World Council for Health).
The trafficked children's plight has been highlighted in 'Sound of Freedom', the film that portrays the exploits of former CIA and Department of Homeland Security agent and child rescuer Tim Ballard.
---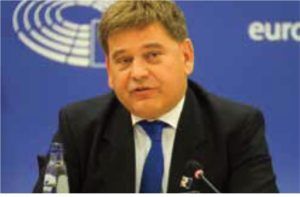 "Major setbacks" to WHO Pandemic Treaty
Plans for a global Pandemic Preparedness Treaty have hit "several major setbacks", according to inside sources at CitizenGo, an advocacy group.
As reported in the June/July and Aug/Sept issues of this paper, the Treaty, due to be adopted by May 2024, would give the WHO (World Health Organisation) the powers to override national governments for health purposes. It could mandate lockdowns, vaccinations, medical examinations and border closures. At the UN General Assembly on 20 September, "an emergency highlevel meeting [was] included in the agenda… to fabricate a sense of urgency," reported Sebastian Lukomski of CitizenGo.
---
Smart moves?
The new Energy Bill passed in September, which has received little publicity in the mainstream media, gives Government inspectors power to enter your home, if necessary with police, and forcibly install a smart meter.
"Government agents will also be able to monitor your energy usage and cut off your energy supply remotely using smart technology if they decide you are using too much electricity", says David Kurten of the Heritage Party.
The Act also imposes energy regulations on homes so they may not be sold, rented or inhabited if they do not meet some future arbitrary energy standard "fabricated to fit the ideologies of climate alarmism and 'net zero' carbon dioxide", according to Kurten.
---
Letby needs an appeal, says doctor
The Daily Sceptic has suggested that Lucy Letby should be allowed to appeal her conviction, due to inconclusive evidence.
Dr David Livermore, a retired professor of medical microbiology at the University of East Anglia, wrote: "I am far from convinced that she is a murderess on the evidence that has been presented."
Elsewhere, a Substack article from a writer "with qualifications in law, health science, informatics and computing" has reported that Lucy Letby's conviction has the whiff of a cover-up for incompetence and hospital-borne infections at the Countess of Chester Hospital.
---
In brief:
● Dr Patrick Brown, co-director of the climate and energy team at The Breakthrough Institute, Berkeley, admitted over-hyping the impact of global warming on wildfires to ensure his work was published in the prestigious science journal Nature.
● A coalition of 1,609 scientists has signed a declaration stating "There is no climate emergency" and that they "strongly oppose the harmful and unrealistic net-zero CO2 policy" being pushed across the globe.
● It's the sun, not carbon dioxide, that drives the earth's climate, says Israeli astrophysicist Nir Shaviv, head of the Hebrew University of Jerusalem's physics department.
● Your car is spying on you. Major brands, including BMW, Ford, Toyota, Tesla and Nissan are flouting basic privacy and security standards and collecting data via drivers' devices, including race, facial expressions, weight, health information, and where you drive. Nissan fared the worst. (Source: Prophecy Today UK)