Ian at work in an African village, before being kidnapped
Christian missionary Ian Squire was shot dead by one of his kidnappers in Nigeria after performing 'Amazing grace' on his guitar.
Ian, a 57-year-old optician from Shepperton in Middlesex, has paid the ultimate price for his devotion to poverty-stricken Africans.
Initially it was thought that he had died because he could not reach his diabetes medicine, but Dr David Donovan said Ian was trying to cheer up his fellow captives before a gang member opened fire.
The former GP from Cambridgeshire told the Daily Telegraph: "We didn't see who did it, but it was obvious that someone in the gang had shot him.
"It was terrifying to see."
Mr Squire, Dr Donovan and his wife Shirley, and Alanna Carson were kidnapped in Nigeria's southern Delta area in the middle of the night on 13th October.
The evangelistic newspaper Good News featured the tireless work of Ian last July – just three months before his capture in October. He selflessly provided training and equipment for eye clinics in many countries.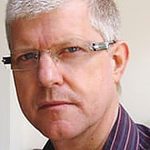 His clear vision to change lives for the better would never have come into focus but for a dramatic encounter with God back in the 1980s.
Ian White of Good News wrote: "Ian argued for hours with Christians who told him of his need for Jesus. Yet, after much Bible reading and thought, Ian finally acknowledged that Jesus really was God. He said: 'God's Holy Spirit flooded my being and I was truly born again.'"
As a result, Ian set up the Mission for Vision charity in 2003. His latest invention was a solar-powered lens-edging machine which enables glasses to be made on site in places where there's no electricity.
David and Shirley Donovan, from Cambridge, who run their own charity called New Foundations, and a fourth hostage, Alanna Carson, from County Antrim, were released after three weeks.
Two of the suspected kidnappers have been arrested, and a third was killed in a shoot-out with police.