Religious rights campaigner Rev Stuart Windsor died aged 74 on 17 September.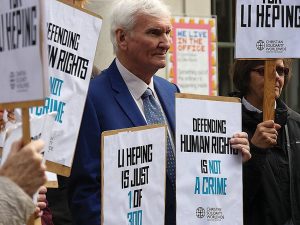 The life of the man who was Special Ambassador for Christian Solidarity Worldwide (CSW), was to be commemorated at Westminster Chapel in central London on 29 November.
CSW said: "Stuart was such a big part of CSW's history, serving as our National Director for 19 years before stepping down and becoming Special Ambassador, a role he served in until the end. A dedicated defender and champion of freedom of religion, we'll never forget Stuart's courage, compassion, and deep, sincere love of Jesus."
During his life of campaigning, Rev Windsor addressed the US Congress, the UN and the European and UK parliaments.
Rev Windsor had undergone heart surgery after suffering a serious heart attack in July.