The Shekinah Legacy's 10th anniversary celebration
Hove, East Sussex, 12 October 2019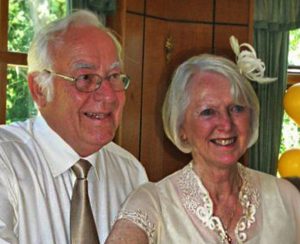 Devoted Christian couple Nevill and Val Smith were united in everything – except for one thing.
Nevill, a business owner, had been telling Val for years that he wanted to do something to help the Jewish people, but, busy with her home and family, Val was simply not interested.
That changed on a visit to Israel in 1997, when Val heard God audibly in her hotel room. As with the young boy Samuel in the Bible, she heard her name called three times. Like Samuel, she responded, "Yes, Lord, here I am."
God told her, "I am calling Nevill to Israel and the Jewish people…Val, I want you to stand by your man."
With other Christians, they began to send aid to Israel, particularly for Eastern European immigrants, who often arrived in their homeland with no possessions and very little money. Thus the Shekinah Legacy was born.
Val passed on in late 2016, and although now in his early 80s, Nevill has continued the work, both in sending aid and liaising with a secretive search and rescue operation in Eastern Europe which seeks out Jewish people to help them home to Israel.
Although in his early 80s, Nevill also delivers HEART newspapers to his town's churches and works closely with HEART Partner Pastor Christy Smith, of Brighton's Elim Church.
During a full day conference, Pastor Christy urged prayer for the Syrian situation after the Turkish invasion and led a time of prayer.
Guest speaker Chris Simmons, the pastor of Brighton's Vineyard Church, spoke movingly of his conversion – "God had to virtually dangle me over hell to show me the penalty for sin" – and his love for Isaiah 53: "If God can fulfil this, he can fulfil his prophecies in the rest of Isaiah, Ezekiel and Zechariah. It proves God is interested in the nations."
He tells his church, "God is showing his mercy through Brexit, by removing us from the EU."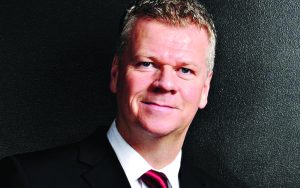 Next the ex-MP for East Kilbride, Michael McCann, founder of the Britain Israel Alliance lobby group, said: "I have a tough message. You need to do more. I worry about the younger generation; they are believing anti-Israel propaganda from the BBC and Channel 4."
McCann left the Labour party on the day that Jeremy Corbyn was elected leader: "Corbyn was part of a caucus that labelled Israel an imperialist entity."
As a former MP, he knows that MPs will take a subject seriously if they receive 60 emails about it, so he makes it easy for supporters to email their MPs by sending a template letter which will be sent to the correct MP.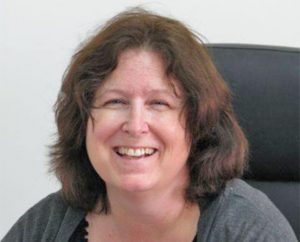 Distribution of aid in Israel is run by Jo Kaplan, CEO of Israel Relief Aid, who appealed for support for their very pared-back operation, which has no warehouses: "We trim costs by shipping goods direct from the ports to cities. We don't use donor funds for company cars and salaries."
Melanie Symonds