Zimbabwe Archives - HEART Christian newspaper
March 28, 2020 | Mike Waller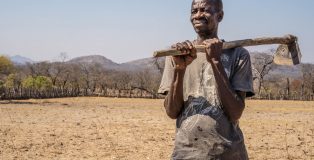 Last updated on April 3rd, 2020 at 04:05 pm
Drought in Zimbabwe is tipping farmers who are already desperately poor into a hunger crisis, so Tearfund has made them the subject of their Lent appeal.
Sixty-year-old father of seven Mtshale … Read More
March 30, 2017 | admin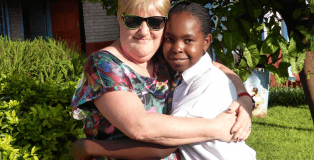 Rev Lynda Hulcoop with Martha, a student sponsored by Southwick Christian Community Church
Pastor Lynda Hulcoop lost £7,500 destined for the poor in Zimbabwe days before she boarded a flight there.
Two young women followed her from a bureau de change to Sainsbury's in West Hove in January. The picture shows them about to take the dollars from her bag.