Football Archives - HEART Christian newspaper
February 1, 2020 | Mike Waller
Liverpool forward Roberto Firmino was baptised on 15 January in a swimming pool.
Firmino said: "Jesus is love. [There is] no explanation. Just believe it." The footballer shared a video of the ceremony in Hillingdon on Instagram. In the caption, … Read More
February 2, 2018 | admin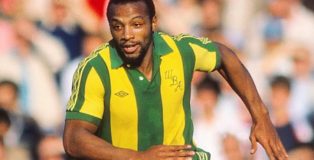 by Andrew Halloway
ENGLISH FOOTBALL lost more than a star when Cyrille Regis MBE died aged 59 in January. It lost a role model.
The ex-West Bromwich and Coventry forward won the FA Cup with Coventry in 1987 and … Read More