By Andrew Halloway and Melanie Symonds
A FOREIGN OFFICE THINK TANK WANTS THE BIBLE TO BE 'REINTERPRETED' TO SUIT THE LGBTI LOBBY.
Even worse, it argues that this theology should be required teaching in all churches, Sunday schools and Christian seminaries and it condemns missionaries' 'hateful' teaching.
Christian campaigners are alarmed at the Foreign Office's failure to distance itself from the report which calls for sacred texts to be reinterpreted while holding religious leaders to account for their apparent 'promotion of hatred against LGBTI+ people' which is a 'serious global problem.'
The report was produced by Foreign Office agency Wilton Park, whose Advisory Council is chosen by the Foreign Secretary himself from leading experts and academics; its findings help determine Foreign Office policy around the globe.
'Christianophobia'
It was Christian charity Barnabas Fund that publicised the report widely, calling the attitudes expressed "Christianophobia"; Barnabas Fund has called on the Foreign Office to initiate an inquiry into Wilton Park as it is "seriously concerned at the implications of the Foreign Office's involvement in pushing this ideological agenda and the implications this government involvement may have on freedom of religion around the world in the future."
A leading Anglican says that the October 2016 report 'isolates and demeans' those who hold to the Church's traditional teaching, while it applauds the current Archbishop of Canterbury as a 'straight ally of faith' to the LGBT movement. 
Reverend Andrew Symes, Executive Secretary of Anglican Mainstream told HEART, "The report clearly explains the strategy to promote the LGBT agenda globally, through giving encouragement to pro-LGBT church leaders and liberal theologies, and isolating and demeaning those promoting the historic biblical teaching on sexuality and marriage."
Christian Concern also joined the protests this summer, publishing an article in which Tim Dieppe said the Foreign and Commonwealth Office should disassociate themselves from the report.
Mystery
Mystery remains over what the Foreign Secretary knows of the report and how far he intends to implement its findings. Over 26,000 signed a petition launched by Christian campaigners Voice for Justice UK (VFJUK) which was delivered to the Foreign Office on 21 September, yet it has not been officially acknowledged.
The petition to Boris Johnson says: "This report is clearly based on a biased and, we maintain, deliberately misleading portrayal of Christian belief in order to promote particular minority interests. It is an open and blatant attack on the human rights of Christians worldwide, and clear denial of the rights to freedom of belief and of speech, enshrined in UK law since Magna Carta. Its stated aim is the imposition of LGBTI and transgender ideology."
It calls on the Foreign Office to "reject this report and to issue a statement declaring that it in no way represents Government policy". 
Rev Lynda Rose of VFJUK told HEART that there had been 'resounding silence' from Boris Johnson's office, although each signatory would have sent an email.

"Evangelicals and Islamic states have caused a serious global problem"
Innocently entitled "Opportunities and challenges: the intersection of faith and human rights of LGBTI+ persons", the Wilton Park report is based on a meeting in Sussex from 7-9 September 2016 which brought together 64 people from 27 countries, including 'faith communities, LGBTI and human rights advocates, selected governments, international institutions and regional organisations.'
The report implies that Christians have in some way colluded with Islam to oppose gay rights: "To some extent, evangelicals and Islamic states have made common cause in international fora to inhibit LGBTI+ human rights. 
"A strategy is needed to tackle this serious global problem. The approach will vary from place to place… but common components include: challenging the interpretation of sacred texts; promoting inclusive explanations of the value of human rights; finding champions and allies to hold dialogues with faiths; influencing and educating people of faith… confronting hatred."
The report calls for funding to "access theological research" and says that "understanding of key religious texts which appear to perpetuate discrimination should be improved by using well reputed scholarly texts to challenge accepted versions, eg the story of Sodom and Gomorrah from Genesis Chapter 19."
Furthermore, missionaries are blamed for entrenching 'hateful attitudes' towards homosexuality, transgenderism and intersexuality.
In the list of recommendations, it is suggested that "Sunday school teachers address sexual and reproductive health and rights", that parents of "LGBTI+ children" are recruited to promote the use of "inclusive educational materials" and ensure that "alternative religious messages are provided" in schools to counter "what is being said in schools about LGBTI+ issues and faith".
Wilton Park leases Wiston House for its events; ironically, the house and its estate are owned by a Christian family who let the grounds be used for the hugely popular annual Big Church Day Out.

What the report says:
"Missionaries bought people's trust"
In the global south there are many legacies of colonialism: laws criminalising homosexuality, and the activities of missionaries 'who bought the trust of the people' and entrenched hateful attitudes towards homosexuality, transgender and intersexuality. This influence is amplified where there is poverty and churches can provide what the state cannot: schools, hospitals and other social goods as well as a community for people, many of whom are unemployed. The churches' position gives them a powerful influence on cultural and political attitudes, which can include negative views of LGBTI+ people.

"Hold religious leaders to account"
Religious leaders should be held to account for their promotion of hatred against LGBTI+ people, including the exporting of hate speech, which can lead to violence and death. Queer lawyers and allies are well placed to challenge hate speech through administrative law and litigation. In some cases, direct action is more effective than dialogue in order to challenge hateful religious teachings.

The report can be read here:
https://www.wiltonpark.org.uk/wp-content/uploads/WP1488-Report.pdf
and Barnabas Fund's shorter version here:
https://barnabasfund.org/downloads/pdf/other/Barnabas-Fund-Wilton-Park-report-short.pdf

'Resounding silence from Boris Johnson's office'
Rev Lynda Rose of Voice for Justice UK told HEART, "Strangely, although Boris Johnson's office will have received an email from each signatory, we have had absolutely no response at all! This is really strange, because they do usually acknowledge and respond. When we handed it in, the people who received said they 'may' pass it to Lord Ahmed, because he deals with equality issues, and not go through Boris Johnson at all. But this is totally unacceptable; it has to go to Boris Johnson as Foreign Secretary, because Wilton Park is an executive agency of the Foreign Office which is trying to get public funding to realign the Bible, and their recommendations potentially affect foreign policy.
"So yet again, one is left with the unwelcome suspicion that Boris and his cohorts are trying to ignore us and bury our protests. Resounding silence from the Foreign Office, despite quite a large petition."
"The whole nation, irrespective of whether or not Christian, should be both outraged and seriously worried. If this report is not repudiated, we are dangerously close to the imposition of totalitarian rule."
"The whole nation, irrespective of whether or not Christian, should be both outraged and seriously worried"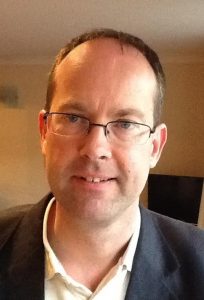 Rev Andrew Symes of Anglican Mainstream told HEART, "Anglican Mainstream is grateful to Barnabas Fund and others who have drawn attention to the Wilton Park report commissioned by the UK Foreign Office. 
"Global Anglican leaders will gather to meet in Canterbury in early October for a summit meeting. It's important that they understand how Western governments and even some church officials are promoting a deeply divisive agenda, prioritising LGBT 'rights' and discrediting African Church leaders, rather than supporting the church of the global South in evangelism, discipleship, provision of basic needs and community building. 
 "The Wilton Park report singles out Archbishop Justin Welby for praise, calling him a 'straight ally of faith' to the LGBT movement. This highlights how deeply this new philosophy of what it means to be a human being has penetrated mainline church leadership.
 "The sexual revolution demands conformity to its ideology: the full acceptance of homosexual practice, transgenderism, abortion on demand, sexualising of children in society and in church. This requires church leaders to reinterpret the Bible and change its theology, or at least remain silent and accept pro-LGBT theology as valid, for the sake of unity and 'Good Disagreement'. To do so seems tempting, as it may bring financial resources and good relationships with Western powers, while to oppose it may bring suffering."

"Gay is sold as the new black"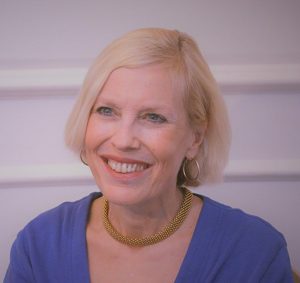 Dr Lisa Nolland, a sex historian who convenes the Marriage Sex and Culture Group of Anglican Mainstream, said, "Because gay is seen and sold as the new black, those who refuse gay claims are dismissed or even punished for being racist. However no one is 'born that way' and sexual fluidity is real. The film, 'Voices of the Silenced', will be premiered later this autumn. It highlights the excellent work of Dr Mike Davidson of CORE Issues Trust, who helps increasing numbers develop their heterosexual potential."