After a pastor and his wife welcomed some homeless friends into their lives, it turned into an initiative which has prevented hundreds of 'rough sleeps' for the homeless of Gravesham
By Tope Songonuga
One hundred and fifty volunteers have spent the last four months helping the homeless in Gravesham, the council borough which includes Gravesend.
'Sanctuary' is an initiative of City Praise Centre, Gravesend, borne out of the vision of the Senior Pastor Tom Griffiths and his wife Jo, who welcomed some homeless friends into their lives.
City Praise Centre partnered with Gravesend Methodist Church and Churches Together in Gravesham to support 85 different homeless people, prevent 657 rough sleeps and serve 1,588 hot meals. It also facilitated the repatriation of nine people to their home country and has been able to work with local agencies.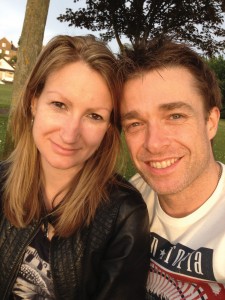 According to Pastor Tom, "Eighteen months ago there was no 'project' as such, just a group of homeless friends that we had welcomed into our lives. Many of those friends have now come to Christ and have become workers in the project alongside over a hundred volunteers from ten churches. Thank God for the Body of Christ!"
Priscilla McBean, one of the Sanctuary volunteers, said: "I suppose the thing that struck me most when arriving for my first overnight shift and on every subsequent shift was that it was difficult to tell from appearance who were the guests and who were the volunteers. Sometimes it was just the language being spoken that was the give-away. It just reinforced to me that we are all just individuals, but some have been more fortunate in life than others."
The project showed that homelessness is sometimes a result of other underlying issues (eg mental health) and can cause those affected to be stuck in a loop or taken advantage of.
Sanctuary continues this summer and will resume overnight stays in December.