Christian Concern's tenth birthday celebration, Emmanuel Centre, London, 20 October
Over 600 people flocked to celebrate with Christian Concern as the advocacy group marked its first ten years of ministry at a special service in Westminster.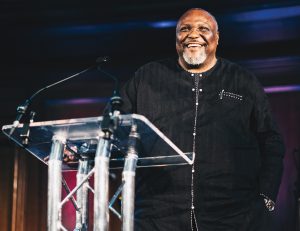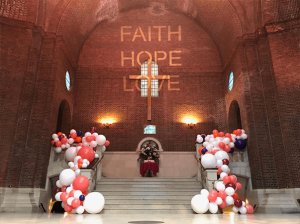 The organisation is known for taking a bold stand for Christian freedoms, bringing the "love, justice, truth, freedom and hope of Jesus to the heart of society."
A thanksgiving service featured short addresses from chief executive Andrea Williams, co-founder and director Pastor Ade Omooba and Bishop Michael Nazir-Ali.
Andrea gave thanks to God for all that he had achieved through Christian Concern so far, but added, "We are also praying for his wisdom and guidance as we look to the future. It is time for Christians in the UK not just to react to cultural changes as they happen but to plan and pray for how we can really bring the hope of Jesus to the heart of society over the next ten years."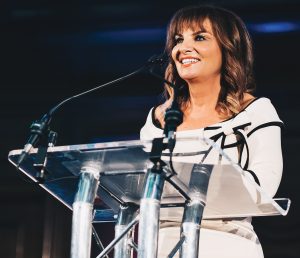 Guests also heard from a raft of Christian leaders who gave thanks for Christian Concern's ministry, and from some of those who have received legal support through the organisation's sister ministry, the Christian Legal Centre.
Following the service, a drinks reception provided an opportunity to meet Christians whose lives have been changed through Christian Concern's work, including those who have attended the group's annual training conference for students and young professionals, the Wilberforce Academy.
Pastor Ade Omooba added:
"I pray that the Christian Concern family will continue to be marked by courage, clarity
and compassion
as we move forward together. God brought Christian Concern into being ten years ago, and I firmly believe that it exists for 'such a time as this'."
With thanks to Christian Concern