A Coptic Orthodox bishop from Upper Egypt has been murdered in a Cairo street.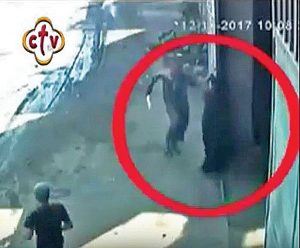 The attacker slashed Bishop Samaan Shehata in the head, neck and torso.
According to Morning Star News, a security spokesman said the suspect, Ahmed Saeed Ibrahim, was mentally ill, but neighbours denied this, saying he was a Muslim who had been radicalised a year ago. Since then, Ibrahim had begun praying in the street, shouting loudly and calling Christians infidels.
Captured by people on the street in the outskirts of Cairo and now in custody, Ibrahim reportedly approached Shehata wielding a large knife or cleaver, while the bishop was waiting for another clergyman in his car.
A local newspaper reported that Shehata's driver said the assailant used the bishop's blood to form a cross on his forehead, and that the bishop was alive for 30 minutes after being attacked but an ambulance took 90 minutes to arrive. Local press also stated that the suspect was 19 years old and had joined a Salafi jihadist group three months earlier.
Another priest, whom newspapers identified as the Rev Mikhail Melad Tawadrous, was seriously injured on the same day, 12 October, by a Muslim vegetable vendor. When the priest called out for help, bystanders encouraged the attacker to kill him.