After a brief period of respite during the Covid-19 lockdown, churches are suffering state persecution again in China.
There are many reports of church raids, cross removals and violence against Christians.
"China is the world's foremost violator of human rights"
International Christian Concern's Gina Goh says: "In recent weeks, we have seen an increased number of church demolitions and cross removals on state-sanctioned churches across China, as house church gatherings continue to face interruption and harassment."
The United States Commission on International Religious Freedom (USCIRF) published a report in April that detailed China's attacks on Christians, Tibetan Buddhists and Muslims. According to the Christian Post, USCIRF commissioner Johnnie Moore stated that "China is the world's foremost violator of human rights and religious freedom… because of the way it aids and abets similar actions by other countries all around the world."
Moore also complained that the international community lets "China play by its own rules… especially at the United Nations… those nations around the world who ignore China's malevolence may eventually find themselves subservient to it."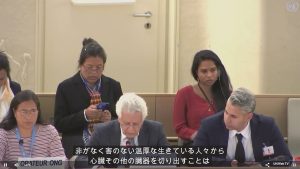 There are also reports of members of the Falun Gong sect, Uighur Muslims and Christians having their organs 'harvested' while alive, along with first person interviews on YouTube. Hearts and livers are said to be sold for $130,000 by the Chinese state.
A people's independent inquiry, the China Tribunal, testified to the UN in September 2019, but it is claimed the British government ignored its findings.