A young woman who lost her leg in a terrorist bomb attack has been told by doctors that she is too old for further corrective surgery.
Kashmala Munawar, aged 22, was one of the many victims of the bomb explosion at All Saints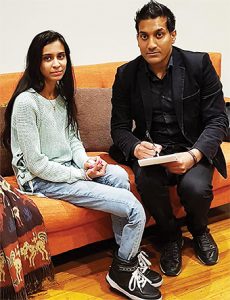 Church in Peshawar, Pakistan on 22 September 2013. Some 56 Christians died.
She has relocated to Australia and is awaiting official citizenship, which will take 11 months to obtain. Only then can she get an artificial limb without paying for it.
Kashmala said: "I'm so worried because my doctor who did the surgery says he can't do anymore, because I am an adult now.
"Because of my other leg, my artificial limb is having a length problem, but the technician, who knows my history, said they can't do it, because the leg is so old you need to change it. I was told if I have citizenship I can get a new leg for free, but when I asked for this in writing I was unable to get a letter."