A church service in Burkina Faso was a scene of devastation when suspected jihadists entered and killed 24 Christians, including the pastor. Another 18 people were wounded.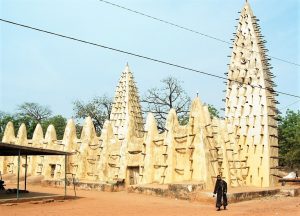 No Muslim extremist group claimed responsibility for the attack, which was perpetrated in the northern town of Pansi, Yagha Province, on Sunday 16 February, although several jihadist groups, including the Islamic State in West Africa Province (ISWAP), are operating in the Muslim majority country.
The attack followed a raid on nearby Sebba in which attackers killed the pastor, his son, two nephews and a deacon of an evangelical church, according to Christian charity Open Doors.
This and the murder of 50 Christians in 2019 have seen Burkino Faso race up to 28th on Open Doors' list of "50 most dangerous countries for Christians",  after not even appearing on the list the previous year. The organisation reports: "Many Christians are too scared to attend church services or send their children to school. Some churches have stepped up security."