Christian who has already been in jail for seven years for allegedly sending blasphemous text messages has been given the death sentence.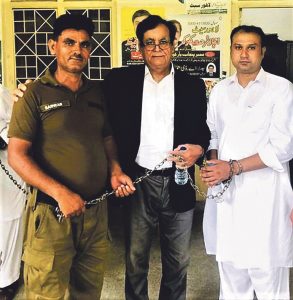 Asif Pervaiz, a 37-year-old father of four, was imprisoned after his work supervisor said Pervaiz sent him the messages, but Pervaiz says the accusation happened only after he refused to convert to Islam.
Pervaiz is being represented by Saiful Malook, the Muslim lawyer who defended Asia Bibi. Malook told Morning Star News the prosecution's case was so weak that he could not understand why the Lahore judge had ruled against his client, but "it has become a norm of trial court judges hearing blasphemy cases to convict the accused no matter how weak the prosecution's case is. "Malook is appealing against the judgement, but says "the worst thing in blasphemy cases is that the accused are left to rot in jail for years till their innocence is finally proved."
"The accused are left to rot in jail"
False accusations of blasphemy often arise from personal vendettas or religious hatred.