The King is Coming' musical, performed by The Absolute Gospel Company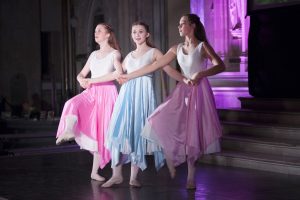 Rochester Cathedral, 26 October 2019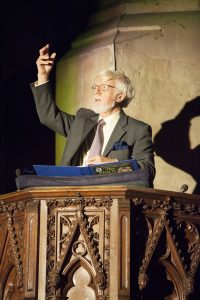 The soaring vaults of Rochester Cathedral resonated with the triumphant sound of voices declaring, "The King is coming," during the latest musical from the award-winning Absolute Gospel Company.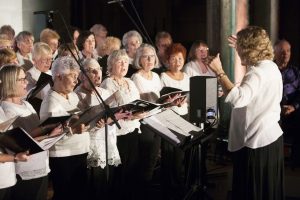 The well-attended performance was an evangelistic outreach with a prophetic edge, featuring a stunning multi-media production including choirs, narration, high quality visuals and dance. The narrative covered God's plan of redemption from Genesis to Revelation and portrayed Israel's restoration as the main sign of the Messiah's soon coming to Jerusalem.
Producer and director Roy Etherton, who narrated, explained that the 1,400-year-old cathedral had witnessed so much of Britain's history over the centuries, yet the Gospel remains unchanging in
a changing world.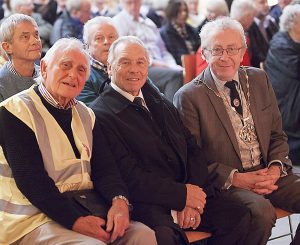 The event was attended by the Mayor of Medway, Cllr Steve Iles, as well as itinerant evangelist Frank Perry, who saw a number of people profess faith in Christ after the performance.
The whole evening was uplifting and encouraging, demonstrating that the God of the Bible is still working out his purposes in history.
Molly Tully
All photos: Gary Guillon