Imprisoned American missionary Andrew Brunson cannot be released, according to President Recep Tayyip Erdogan.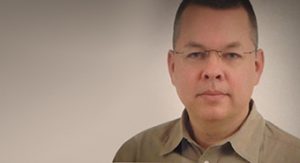 Premier reports that the Turkish president says his country cannot fulfil "unlawful requests" and will not give in to US threats and sanctions.
Supporters believe Brunson is being held on trumped-up charges as a bargaining chip. Turkey wants Fethullah Gülen, the preacher it blames for the failed 2016 coup, to be
extradited.