Life was a beach mission for Rachel Cary this summer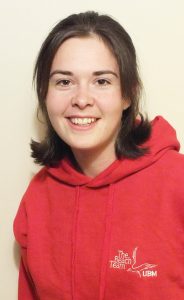 ALTHOUGH I'D SIGNED UP FOR a week's beach outreach this August, I was still slightly apprehensive about spending a week talking to complete strangers about Jesus with sand between my toes.
In fact, I went from being nervous about handing out promo flyers to holding an in-depth Gospel discussion with a dad.
The other volunteers with United Beach Missions (UBM) came from a variety of church backgrounds, but our common desire to share our faith fostered a strong sense of camaraderie.
Each morning we gathered for prayer and Bible study before hitting St Ives' Porthminster Beach for volleyball, Bible stories and face painting. A lunchtime penalty shootout and tug of war ensued, followed by a fast-moving afternoon of children's games, Gospel skits, songs, competitions and quizzes.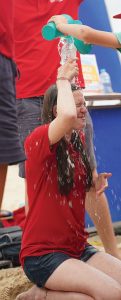 By the end of the week, 18 children had signed up to the Postal Bible Club follow-up scheme. Parents' curiosity about why we were volunteering often paved the way for team members to share their testimonies.
We had many fruitful conversations, but my favourite was with a lady who came up to our 'Is there life after death?' survey stand and listened intently as we explained how Jesus won the ultimate battle between good and evil by dying on the Cross. We also met a girl who had become a Christian at a beach mission last year and hopes to join a team soon.
Needless to say, I'm already looking forward to next year!
Rachel Cary