By Andrew Boyd
Sudan is continuing its crackdown on churches and pastors. Persecution has got worse in Sudan since the country split into two.
The Islamic north is arresting Christians and deporting them. Khartoum's Bahri Evangelical Church has been targeted and four pastors have been detained.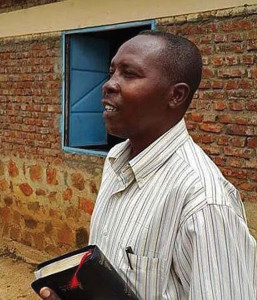 The latest is the head of discipleship, Telahoon Nogose Kassa. He was questioned for five days about his links with a foreign missionary.
Two other pastors were cleared of capital crimes by a Khartoum court in August. They had opposed government attempts to sell off their church property.
Another pastor, Hafez Mengisto, was put on trial, along with his lawyer after they challenged attempts to demolish parts of their church. They were later acquitted.
Two other Sudanese pastors from another church have also been arrested. Kowa Shamaal and Hassan Abdelrahim raised objections to the demolition of other church buildings in Khartoum.
A clear pattern of harassment is emerging. Please pray that Christians in Sudan will continue to spread the Gospel, despite intense persecution. Pray also that the Government of Sudan will end its crackdown on church leaders.