Centre for Bioethical Reform UK showcase, Emmanuel Centre, London, 23 May
Using shocking images to change public opinion is not new.
Slavery gradually became unthinkable when the abolitionists showed what was being done to innocent humans.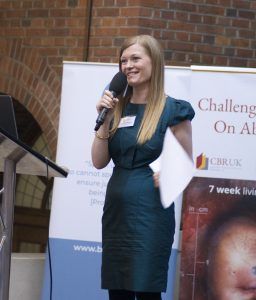 Now "Making abortion unthinkable" is the ambitious goal of the Centre for Bioethical Reform UK (CBR UK), which uses graphic posters of aborted foetuses in public places to reveal the humanity of the unborn child.
Increasing numbers of volunteers are joining or setting up CBR teams across the nation and churches are also starting to engage positively with the issue, according to Dave Brennan of CBR UK's Brephos project, which equips churches to speak out for the unborn.
The 100 pro-lifers attending CBR UK's showcase event saw heart-warming photos of children who are alive today as a result of CBR UK's public education project.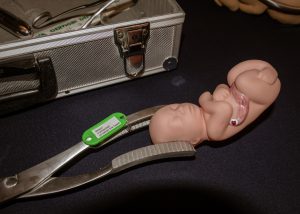 Attendees came face to face with 'retired' abortion instruments that legally tear apart defenceless babies every day in abortion clinics. Many commented, "It really brought home the awful reality of abortion."
CBR is even challenging Amnesty International over its attitude to abortion, holding displays outside their offices.
A polite letter warns them when the team will appear, and asserts that the human rights watchdog is ignoring the rights of the unborn child, using misleading terms such as "bodily autonomy", "sexual reproductive rights" or "choice".  They claim that Amnesty's attitude contradicts the UN's 'right to life' (article 10): "every human being has the inherent right to life."
"This new, rising generation is going to turn this issue around"
Guest speaker Andrea Williams, CEO of Christian Concern, said, "CBR UK is part of this new, young, rising, energetic generation that is going to turn this issue around."
With thanks to Camilla Olim
Camilla Olim is a freelance writer and journalist passionate about seeing justice in the world. Moved by the abortion issue, she has volunteered for CBR UK