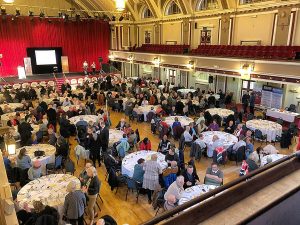 Civic prayer breakfast, King's Hall, Stoke-on-Trent, 10 May
Stoke-on-Trent's civic prayer breakfast is one of the largest in the UK and has been replicated across the country. Nearly 330 attended the tenth annual breakfast, at which local dignitaries spoke about how their faith helped them tackle the challenges facing the city.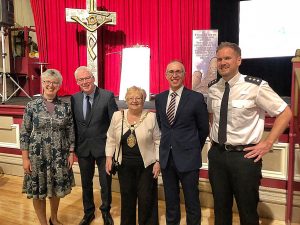 The outgoing Lord Mayor of Stoke-on-Trent, Councillor Lilian Dodd praised churches' involvement in the local community, while host Lloyd Cooke, chief executive of the Saltbox community network, challenged guests not to keep themselves in a "holy huddle" but to be "part of the solution" by seeking the welfare of their city.
With thanks to Jennifer Nevill