A top British Christian soldier has praised the IDF (Israel Defence Force).
General Lord Dannatt, a former head of the army, said, "From my own experiences, the IDF is an extraordinarily professional set of armed forces which works consistently within the rule of law, as any set of armed forces in a democratic country should. I've got huge respect for the IDF, and thoroughly enjoyed the relationship I had with it".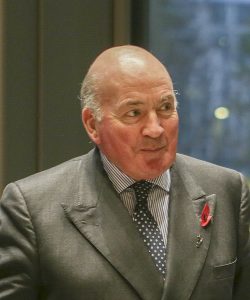 Speaking at the Zionist Federation's annual Balfour Lecture on 31 October, Lord Dannatt acknowledged the uniqueness and severity of the threats posed to Israel on its northern borders by Hezbollah.
And for the first time ever, he revealed that Israel supported British operations in Iraq with the provision of anti-mortar and missile technology that acted as an early forebear to Iron Dome.
Unashamed to be a Christian soldier, Richard Dannatt says that God saved his life four times, firstly when he had a stroke at just 26.
"Although I had been a follower of Christ for several years, I knew that I had only ever given part of my life to him. I'd kept a part for myself. As I lay in bed recovering, I began to reflect that God wanted all of my life, not just part, and that he had challenged me about this in the recent past."