Rebuilding hope in Iraq
Christians are slowly returning to the town of Karamles in Iraq after Islamic State (ISIS) was ousted.
Over half of the houses in the town are either piles of rubble or completely burnt out, but 250 families have signed up to return. With the help of Christian charity Open Doors, 30 houses have so far been restored, with 20 more in the pipeline. However, the returnees get no help from the government.
Some Christians have established new lives in the places they fled to when ISIS swept in, but others – like 12-year-old Noeh's family whose home was burnt out – are determined to rebuild.
Noeh says that God gives him hope that he will be able to return: "I feel the Holy Spirit inside me… he tells me it is good to live in Karamles again."
Local church leader Father Thabet says: "It is our mission to live here in this place as Christians, the place of the root of Christianity. Without faith I do not have a reason to stay here. But I have faith, so I am here."
Thabet has signed the One Million Voices of Hope petition, calling for equality, dignity and responsibility for Christians and other minorities in the Middle East, which is being presented to the UN on 11 December. He says: "We need international support and protection. That is the only way our future as Christians in this country can be guaranteed."
Nepal bans religious conversion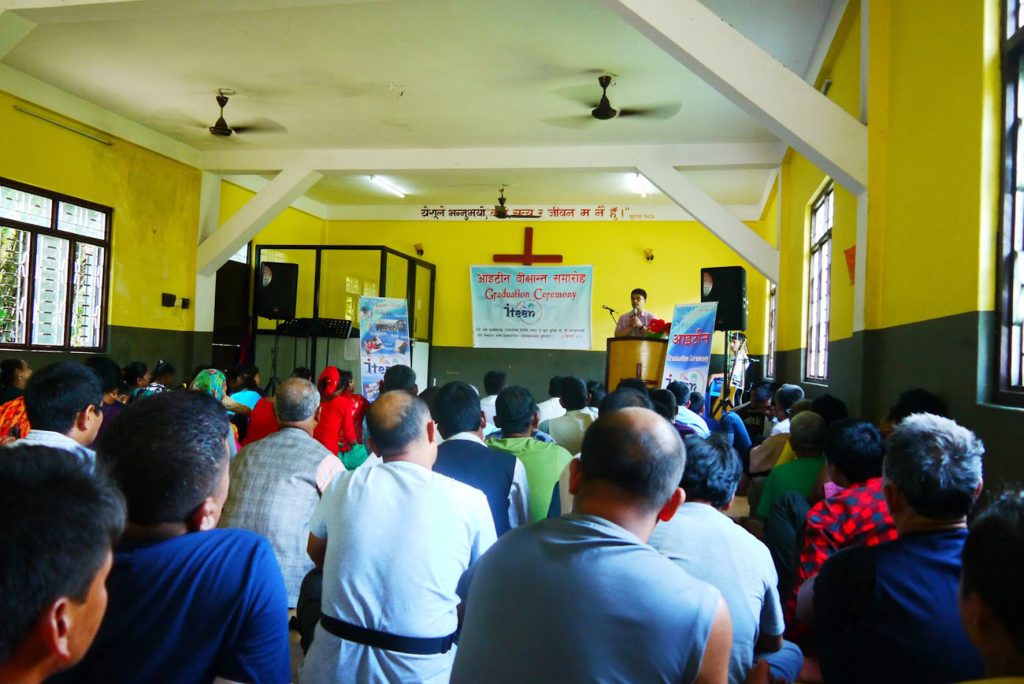 Religious freedom has taken a backward step in Nepal, where the parliament passed an anti-conversion bill on 8 August.
Religious conversion is already restricted by a clause in Nepal's constitution, but the new bill could mark a clampdown on evangelism in a country that is 80% Hindu.
The bill, which also creates an offence of "hurting of religious sentiment", is expected to gain presidential approval and become law.
Clause 158 of section 9, which criminalises the "hurting of religious sentiment", has similarities with the blasphemy laws in Pakistan, which are widely abused and have given a green light to extremism.
Kiri Kankhwende, Senior Press Officer at Christian Solidarity Worldwide (CSW), said: "We are deeply concerned… The lesson from India is that anti-conversion laws not only restrict the rights of an individual to adopt a religion of their choice, but also put religious minority communities at risk of hostility and violence."
The churches in Nepal will face new restrictions if, as expected, the new anti-conversion bill is approved
Credit: Sarju Rijal
Al-Shabaab kill four in Kenya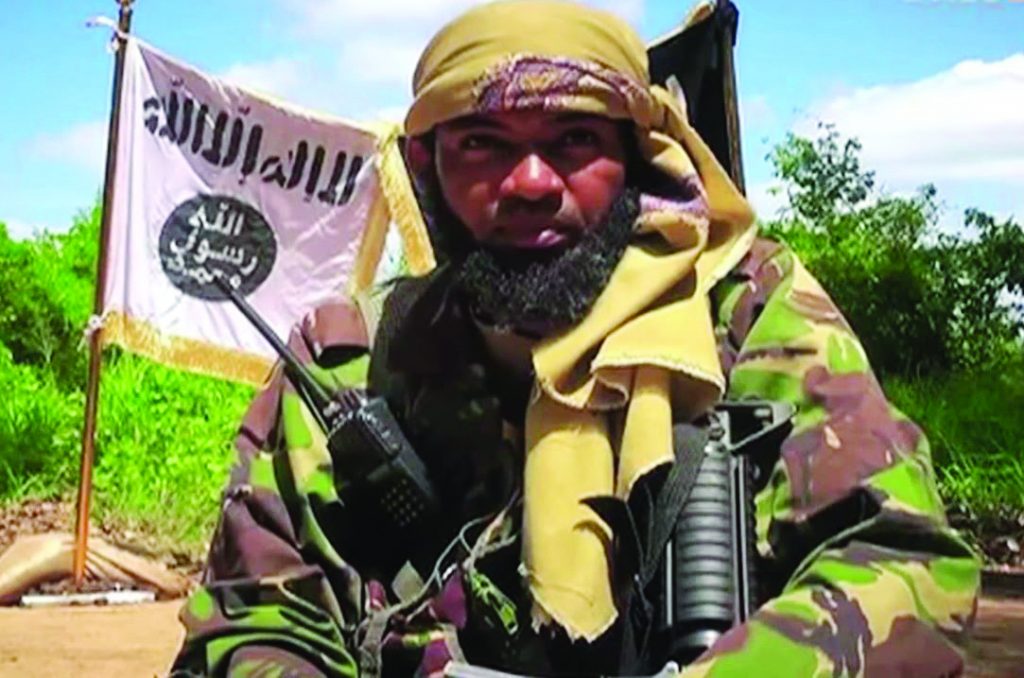 Four Christians who refused to convert to Islam were murdered by Muslim militants al-Shabaab in the town of Kasala Kairu in Kenya's Lamu County in August.
Open Doors report that armed attackers held three men at machete point and demanded that they recite the Islamic Shahada. When none did so, the militants started tying the men up, but when they resisted, they were hacked to death. Later, another man was also killed.
A month earlier, nine Christians were beheaded by al-Shabaab in the village of Jima in south-east Kenya.
Kenya has seen a rise in attacks from the Somali-based
al-Shabaab Islamic extremists
Double blow for Nigerian Christian refugees
Christians in Nigeria who have had to flee their homes because of Islamist attacks now face persecution again if they end up in refugee camps.
Because many displaced Christians have been taken in by Christian families in other cities, government camps for refugees in north-east Nigeria are dominated by Muslims. As a result, Christians in the camps experience discrimination and violence.
Corruption also means that outsiders are entering the camps in order to exploit women. A woman who left a camp in Maiduguri said: "Muslim men come in their cars every evening and women are 'arranged' for them by some camp officials and middle men who have access to the camps … our young vulnerable Christian teenage girls are being destroyed by men."
Child refugees refused food unless they say Islamic prayers
It is reported that Christian children at refugee camps in Sudan are being forced to say Muslim prayers in order to receive food.
Aid to the Church in Need (ACN) says that Christians who have fled from war-torn South Sudan are "in a terrible situation" in refugee camps.
Speaking to Premier, Dr John Newton from the charity said: "We would ask the Sudanese government to respect the faith of everyone that comes into their country as a refugee."
Schoolboy beaten to death by Muslim students
While British schoolchildren wonder if they'll make friends at school, in Pakistan a gifted Christian teenager has been killed on only the fourth day at his new school.
Sharoon Masih from the Vehari District in the Punjab, the only Christian in his class, was attacked by other pupils – and no teacher intervened.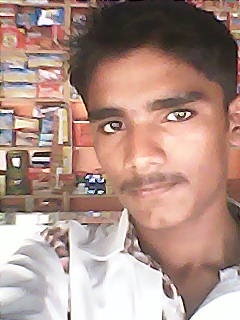 Sharoon suffered years of bullying and discrimination because of his faith, but had still got such high scores at his old school that his impoverished Christian family made great sacrifices so that his education could continue at a new school, rather than send him out to work.
The school's head teacher has been fired and one teenager has been arrested.
The British Pakistani Christian Association (BPCA) is offering support to the family. BPCA Chairman Wilson Chowdhry said: "Christians are despised and detested in Pakistan. They are a constant target for persecution.
"This killing of a young Christian teenager at school serves only to remind us that hatred towards non-Muslims is bred into the majority population at a young age, through cultural norms and a biased national curriculum."
Mother dies in Eritrean prison
Release International report that a Christian woman named Fikadu Debesay has died in an Eritrean prison camp within three months of her arrest.
She leaves three children, who are also without their father who was arrested with Fikadu, along with every member of their church in Adiquala. A total of 210 evangelicals have been detained since April, mostly in raids on their homes.
The cause of Fikadu's death is unknown but the desert camp where she was held is known for extreme temperatures and harsh conditions.
Rise in young Christian converts worries Iranian ayatollah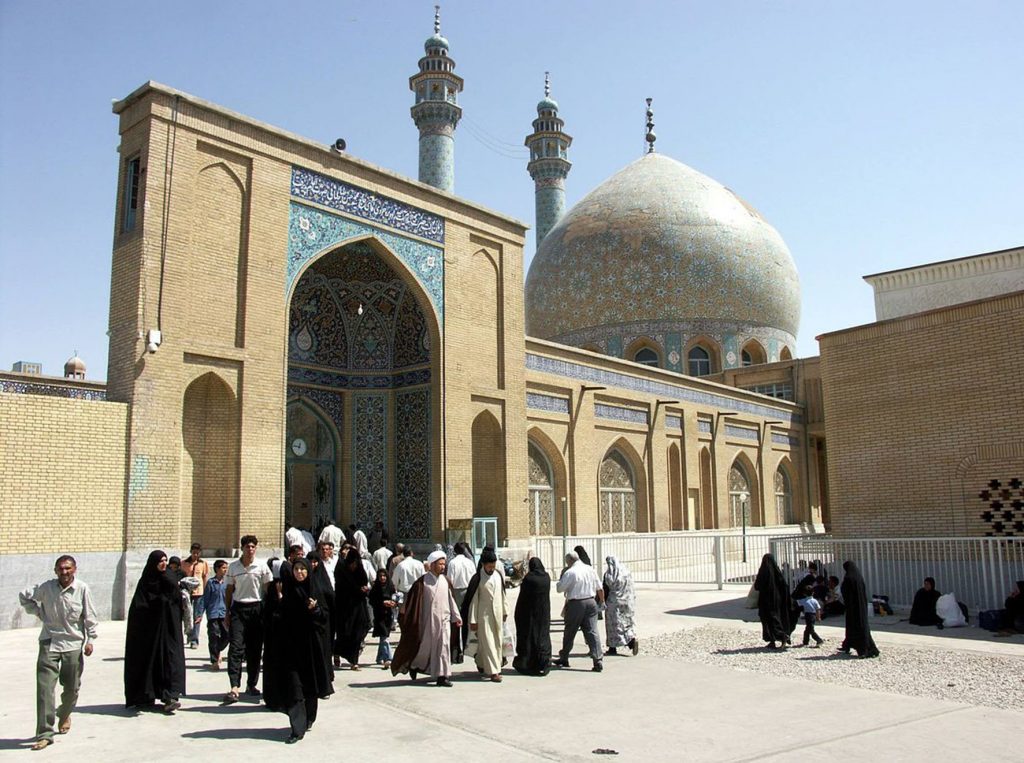 Hazrat Fatimah Mosque, also known as the A'zam (Great) Mosque, in Qom – arguably the most Islamic city in Iran
So many young people are converting to Christianity in the Iranian city of Qom that a leading ayatollah has expressed his concerns.
Barnabas Fund report that although Islamic leaders sometimes exaggerate 'the problem' in order to incite violence against Christians, other sources confirm that there is a rapidly growing community of young Christians in the city.
Qom is one of the most fundamentalist Islamic cities in the country, so converts can face prison or death. Yet high profile Islamic seminary official Ayatollah Alavi Boroujerdi says: "Accurate reports indicate that the youth are becoming Christians in Qom and attending house churches."
Meanwhile, Iranian actress Aideen Strandsson, who became a Christian while living in Sweden, has been refused asylum and faces being returned to Iran where her life will be
at risk.
N Koreans need food, not missiles
While the pariah state North Korea is sabre-rattling with Kim Jong-un's missile tests as we go to press, it can't feed its own soldiers.
Economic sanctions combined with the worst drought in nearly 20 years is threatening famine across the nation, according to The Guardian. Their report quotes a source saying: "There are too many soldiers to feed. And corruption is rife, so that by the time senior military officers have taken their share of food provisions to sell for profit on the private market, there is next to nothing left for ordinary soldiers."
The food shortages will add to the suffering of persecuted Christians in the nation. Nearly one million are estimated to languish, starving, in secret camps.
The UN is donating $6.3m in food aid, in the hope that there will be no repeat of the 1990s famine which killed around one million North Koreans.
Christians injured trying to protect church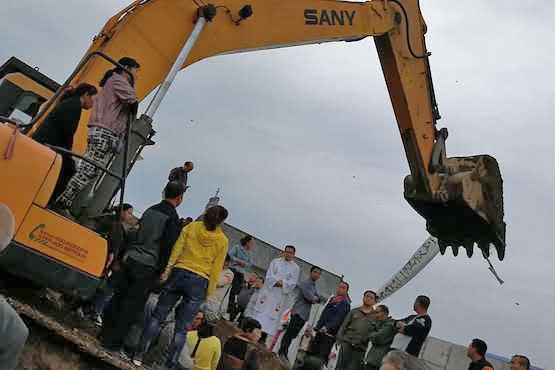 A priest (in white in the picture) and his congregation blocked heavy earthmoving equipment from destroying their church in north China on 28 August, but many were injured in the protest
Dozens of Chinese Christians have been injured as they stopped bulldozers from demolishing their church.
The authorities in Wangcun village in China's northern Shanxi province had authorised the demolition to build a plaza "to enrich the life of the people".
A video on the Asia News website shows thousands of Christians protesting and shouting "Jesus save me!" and "Mother Mary, have pity on us" as police and officials moved in.
According to ucanews.com, security officers assaulted Frs Chen Jun, Gao Binglong, Ma Ning, Shen Xuezhong and other church members. The church was still standing as we went to press, but it was feared the authorities would return.
Jailed Turkish pastor accused of spying
After a year in prison on terrorism charges, the pastor of a church in Izmir has been accused of espionage and plotting against the Turkish government.
The pastor is a US citizen but has lived in Turkey since 1993. His arrest and the new charges seem to be part of a general crackdown on Christian evangelism in the nation, following the attempted coup in July 2016.
The American Center for Law and Justice (ACLJ) is campaigning for his release.
Beaten-up pastor vows to carry on
An Indian pastor attacked by Hindu extremists while praying has vowed to continue spreading the Gospel.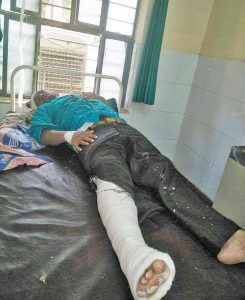 The extremists infiltrated a house-church service in Dabli Rathan village in Rajasthan state and beat the pastor and eight others with steel rods and sticks. One shouted that they would stop if he would say: "Hail, Lord Ram [Jai Sri Ram]!"
Pastor Harjot Singh Sethi told Morning Star News that he stayed silent: "I did not even squeal from pain. My mouth was shut as they beat me."
Pastor Sethi suffered serious injuries but says: "I am glad the Lord considered me worthy to share his pain… As a Christian, I will not take the defeat; my Lord is an ever-victorious king. His Gospel will be preached among them."