Girl kidnapped by ISIS appears on Facebook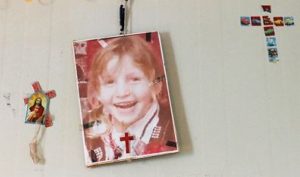 Two years after her abduction by ISIS, little Christine, whose kidnap we reported in HEART, is still missing – but hopes rose for her mother when her daughter's photo appeared on Facebook.
At least proving that Christine was still alive, her family have stuck it on the wall of the portacabin where they now live – in a camp for displaced people in Erbil. Christine's brother stumbled across the photo while on social media.
Christine was three at the time she was taken from her mother, Ayda, in the north-eastern Iraqi town of Qaraqosh, when ISIS invaded in 2014.
Ayda relives that horrible moment daily. Christine was snatched out of her arms at gunpoint and given to a bearded fighter. Hundreds of thousands of Christians and other minorities had fled the region, but Christine's family stayed behind because the father, Khader, is blind.
"Christine is still there," Ayda says, meaning ISIS territory so close you can drive there in a few hours. She adds that her only consolation is that she has heard that Christine is living with a Christian woman also kidnapped by ISIS, who somehow managed to keep hold of the little girl.
US is "failing" Syrian Christian refugees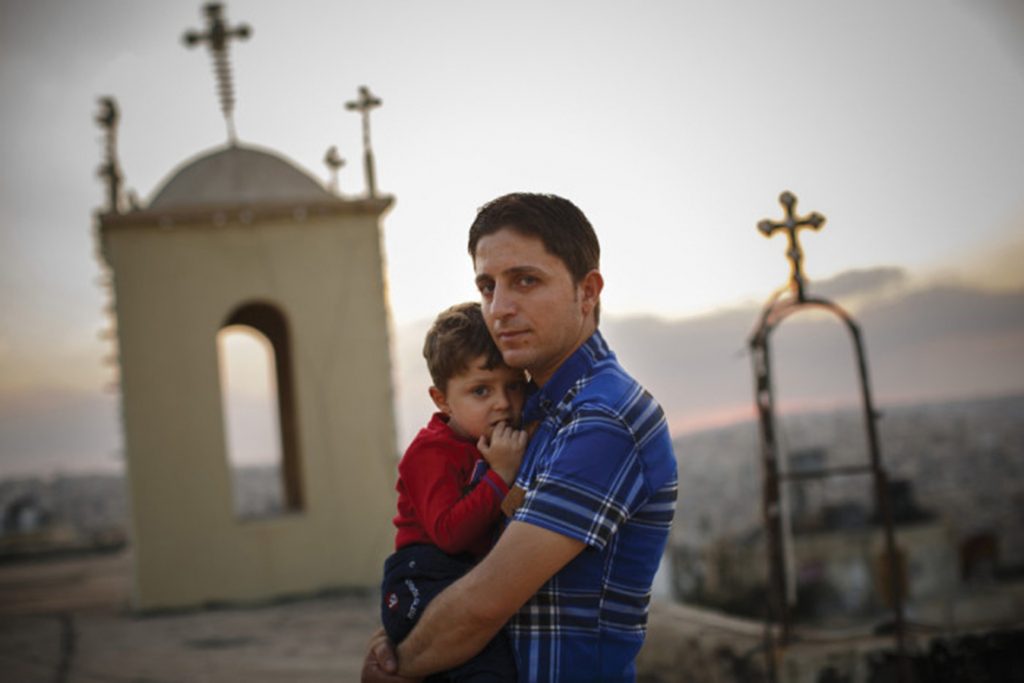 President Barack Obama's administration is failing Christian refugees from Syria so badly that it has been accused of institutional discrimination.
The US has hit its target of accepting 10,000 Syrian refugees during the current fiscal year. However, although ten per cent of Syria's population are Christians, only 56 of 10,801 Syrian refugees accepted by the US this year have been Christians. Virtually all of the refugees are Sunni Muslims, with only 20 Shi'a and 17 Yazidis. Yet it is the non-Sunni minorities who are targeted by ISIS.
Similar unfairness exists in the percentage of Christian refugees from Syria who are welcomed into other western countries, including the UK. According to Barnabas Fund, the tiny numbers of Christians and other minorities accepted for resettlement overseas points to a huge issue of institutional discrimination within the UN and some national governments.
ALGERIA:  Convert jailed for Facebook 'blasphemy'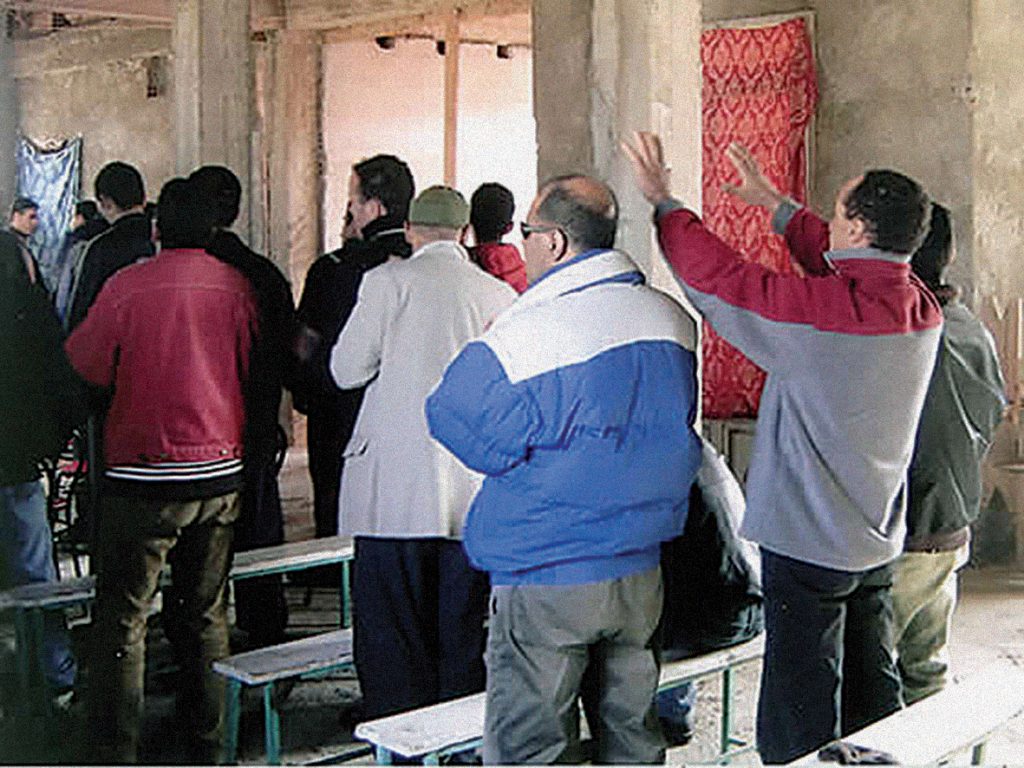 An Algerian Christian has been given a three-year prison sentence for a Facebook post saying "Jesus overcomes the lies of Islam".
Slimane Bouhafs, a 49-year-old convert from Islam, was convicted of "offending the prophet [Muhammed]" and "denigrating the creed and precepts of Islam". The three-year sentence was a reduction on the original five-year term, after Mr Bouhafs appealed against the ruling on 6 September.
Amnesty International say "his conviction stems solely from the peaceful exercise of his right to freedom of expression," and that the country's 'blasphemy' laws "violate the right to freedom of expression, conscience and religion."
Algerian's constitution includes freedom of religion, but Islam is the state religion and Christian converts endure persecution and discrimination. It is illegal for Christians to worship anywhere but in a registered church and permission for new places of worship is hard to obtain.
IRAN: Executed Christian faithful to the end
Days before his death, an Iranian Christian said he was not afraid to die and described his relationship with Christ as the "best experience" of his life.
Alireza Asadi was executed near Tehran along with 12 others at the end of August. Two days before his death he told his brother, Mohsen: "I truly believe that there is a new season starting for me. And this new season is much, much more pleasant than the worldly life… I can finally be in peace. I don't have any stress or bad feelings and everything goes well with me."
Asadi shared the Gospel with fellow prisoners, and when asked about his time in prison told how God used for good what man meant for evil. But he warned Iran's Muslim leaders that they should fear God's judgement.
PAKISTAN: Christian colony attacked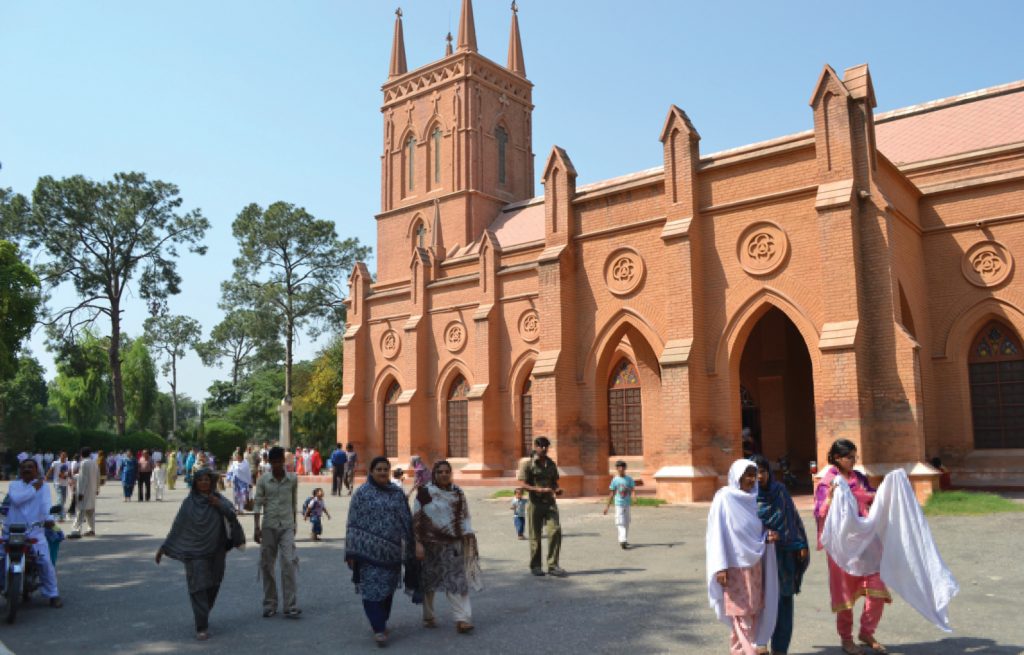 A Christian security guard has been killed in an attack on a Christian enclave near the city of Peshawar on 2 September.
When security guard Samuel Masih (55) went to open the gate to the colony at around 5.30am he was shot by four suicide bombers, who were lying in wait. Two other guards were injured in a subsequent gun battle.
A statement by the Church of Pakistan's Diocese of Peshawar praised Masih as a "brave man – indeed a hero and a martyr, who saved many lives".
News agency World Watch Monitor report that the terrorists were planning a massacre and one blew himself up, but failed to injure anyone.
A jihadist organisation associated with the Pakistani Taliban claimed responsibility for the murder. Unconfirmed reports say the group had planned to make an attack on the Pakistan army, but chose the Christian colony instead – perhaps perceived as an easier target.
TANZANIA: Terrorists attack university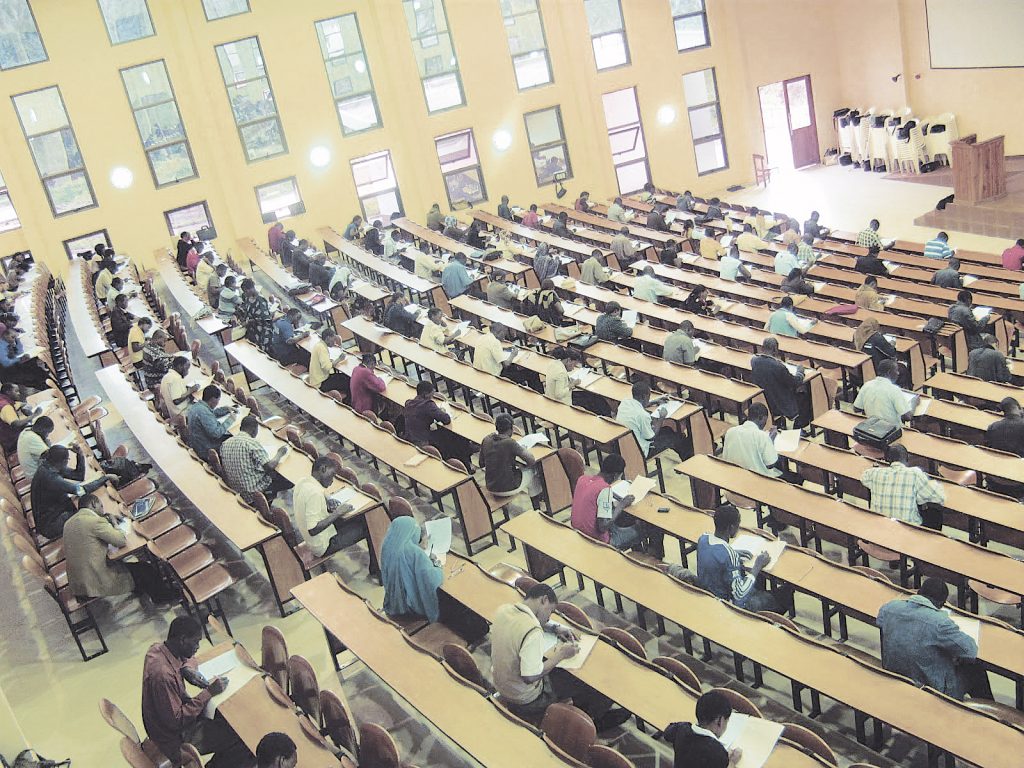 Students at a Christian university in Tanzania were burned out of their hostels in an attack on 2 September.
A security guard was murdered and two other people seriously injured at the Lutheran-run Sebastian Kolowa Memorial University in Lushoto, in north-eastern Tanzania.
The attackers set fire to the student rooms with petrol, forcing students to squeeze through the small windows and escape into a forest. Fortunately, no students died in the flames, but many suffered minor injuries and smoke inhalation.
It is reported that the attackers were overheard discussing whether to break in to the hostels to kill the students or to set fire to the rooms instead, but apparently decided on fire to carry out the slaughter.
It was speculated that a motive for the timing of the attack may have been the reopening of Garissa University in nearby Kenya on the same weekend. In April 2015, 147 mostly Christian students were killed at Garissa.
BELGIUM: Jihadist planned chainsaw attack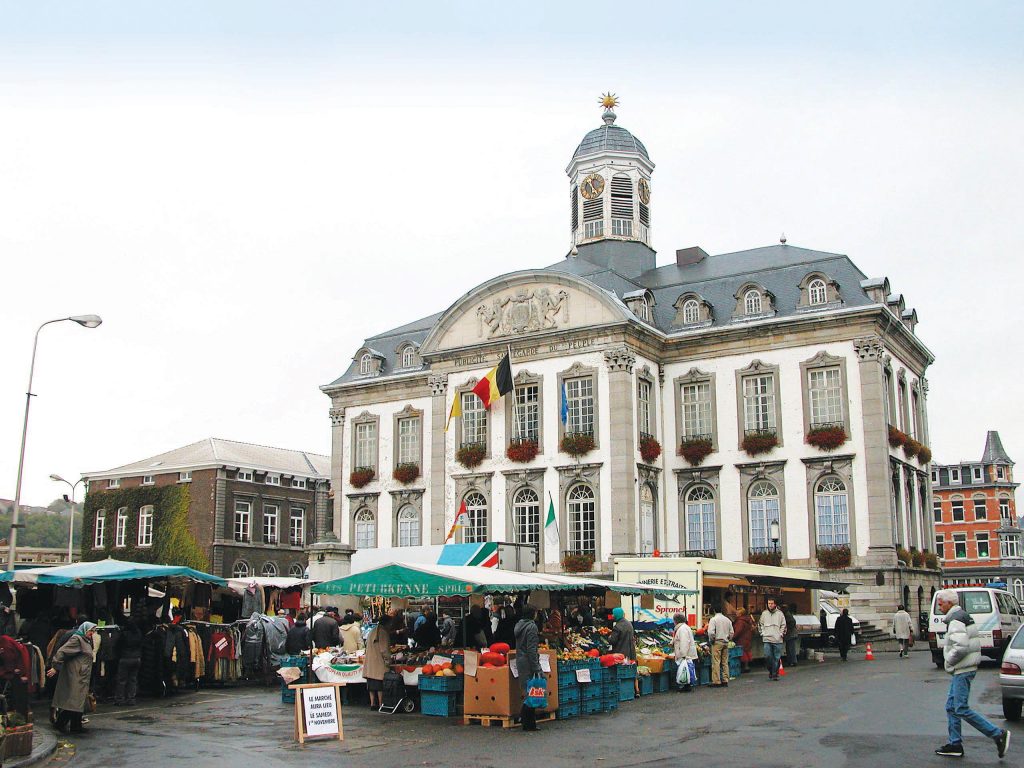 The son of an imam plotted to attack Christians with chainsaws in a shopping centre in the Belgian city of Verviers.
The plan was revealed by the teenager, who cannot be named, after he was arrested. He is a son of radical imam Shayh Alami from Verviers – which Belgian media believe is "one of the most important breeding grounds for Islamists in Belgium".
The young jihadist was allegedly identified in a video as calling for the murder of Christians and praying for their destruction. Brought in for questioning, he reportedly told police that ISIS was recruiting Muslims to perpetrate a chainsaw massacre at a shopping centre.
The Belgian government has tried for years to deport Shayh Alami, without success.
It is reported that ISIS have already used chainsaws for public executions in the territory they have invaded, including slicing nine youths in half this September.
House church closed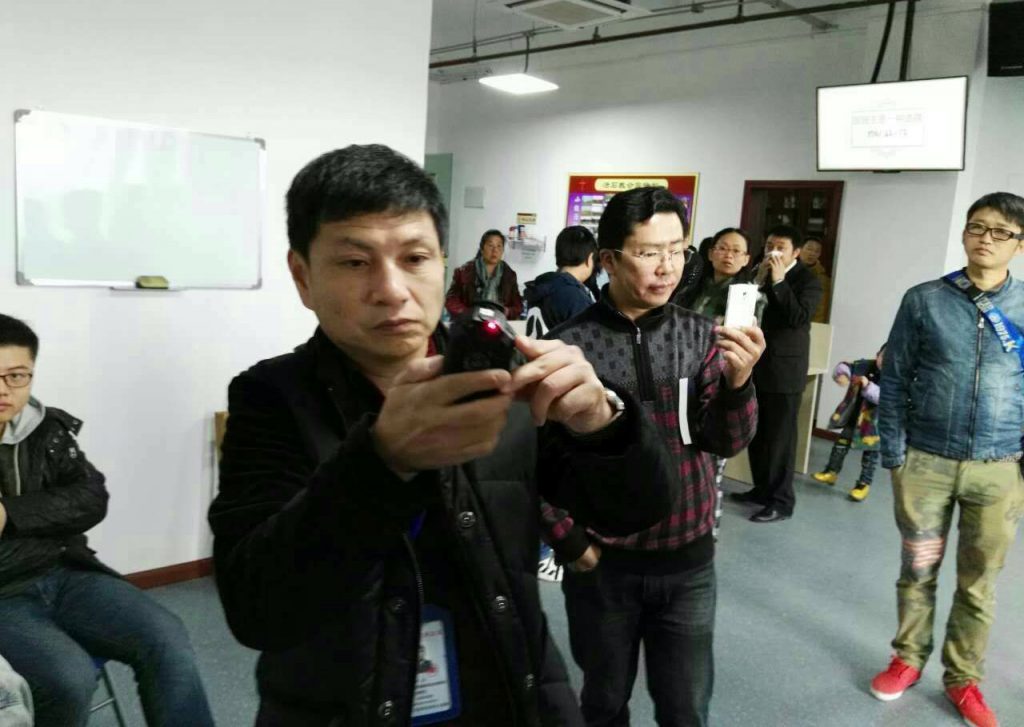 Communist authorities have forced the closure of a house church in Guangdong province.
They harassed the church's landlord for over a year, until he gave up and terminated his contract with the Renyi Church. According to watchdog China Aid, the home of a member of the church was also searched and his personal books taken, and then the authorities raided the church's building, confiscating Bibles and equipment.
Another church in the province has experienced similar persecution. Local officials sealed the doors to the Taihe County branch of Guangfu Church and cut off power and water to the building.
Over the past year, up to 1,700 churches have been demolished or had their crosses removed in Zhejiang province, and pastors and human rights lawyers have been arrested and imprisoned.
 NICARAGUA: Christian missionaries targeted
New government legislation in Nicaragua restricts missionary work in the country.
The law now stipulates that missionaries must inform the government of their activity before entering Nicaragua, and obtain official permission to work.
The President of the Assemblies of God denomination told Evangelical Focus that the change is "affecting the life of the Church… Our call to President Ortega is definitely to revoke this legislation."
The Nicaraguan Evangelical Alliance has also asked the government to reconsider the regulations. Some concessions have been made but church representatives say they do not go far enough. Two missionaries have already been deported, and around 300 missionaries from Mexico and Central America had to cancel a visit in August.