Healings from demon possession, cancer and other illnesses are happening in a persecution hotspot in India
by Chris Eyte
Pastor Arvind David and his church members regularly fast and pray for the sick, despite living in a Hindu stronghold in central India where Christians are persecuted.
They have been rewarded by seeing many supernatural healings, as well as conversions to Christ.
The healings came to light after Pastor Arvind sent a recent ministry report to Michael Bushby, a regional director for Christian Vision for Men, with whom he prays online every fortnight.
Michael, whose own testimony of healing from cancer featured in a previous edition of HEART, says: "Arvind is doing a great work in India and I am delighted to stand with him in prayer. He is a man of great faith who believes in a God of the impossible, and who prays for signs, wonders and miracles."
Be encouraged by Pastor Arvind's reports of four people whose lives have been supernaturally transformed:
Healed from cancer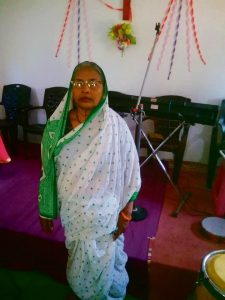 Manika Raut from Nakadongri village belonged to the Buddhist religion. She had never known about Jesus, but gave her heart to the Lord through our ministry.
She is a poor widow and had chemotherapy for breast cancer, which she couldn't afford. It caused her to lose weight and lose her hair – and she survived a heart attack. The suffering was too much and Manika stopped the chemo, but her condition worsened and she neared death. Herbal treatments failed.
Feeling very burdened, we started praying, with broken hearts and fasting. Our God had mercy upon her and touched her, so for the last seven years she has been very much alive, without chemo or any other treatment. Now she testifies to God's power and tells people about the loving, living Lord.
Set free from witchcraft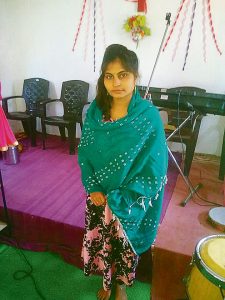 Varsha Lanje, from Nakadongri village, used to worship Hindu gods. She suffered demon possession and would suddenly throw herself to the ground and roll around. She was also the victim of witchcraft.
Varsha's health got worse, rendering her senseless. Her family became dejected as the evil spirits attacked her.
We shared the good news about Jesus Christ with the family and both fasted and prayed over Varsha. We prayed over her with God's anointing and our mighty God delivered her completely. Seeing this miracle, her entire household accepted Christ and got baptised.
Healed from a wasting disease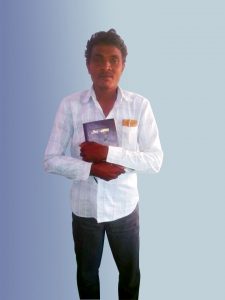 Purushottam Kewat, from Ashti Village, is a former Hindu. He was once bedridden and did not eat for three months; he looked like a skeleton, with no hope of survival.
Doctors could not treat him and the diagnosis was unclear. His family took him to the Hindu temple but nothing helped. Evil powers and darkness surrounded his life.
Our team found the family weeping when we visited their house to share the Gospel. With desperation, they responded to the call of Jesus Christ and we prayed earnestly for healing.
God had mercy on him, touching him miraculously. Purushottam moved and sat up in bed. It was awesome to witness this.
From that moment on, he started eating. Gradually he could stand up and started to walk. He is still alive today. Seeing this great miracle, his entire household accepted Christ and got baptised and became Christians.
Today this brother tells people about Jesus, testifying to this great miracle. All the glory goes to God.
Blind eyes opened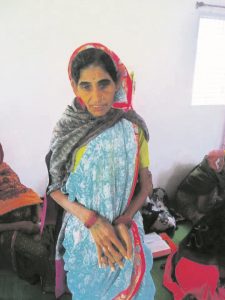 Khanjira Goupale, from Ashti village, belonged to the Hindu religion. She was a totally blind widow living in poverty. Her family tried different treatments but nothing worked – and the local doctor could not diagnose the cause of her blindness.
Hindu priests and Pandas [learned men] tried to heal her, worshipping idols and following rituals, which did not help. Then my co-workers and I reached the village, visited the family and shared the amazing news about Jesus Christ with them.
They had never heard of Jesus, but God touched their lives and they responded to the Gospel, believing in him. Then we fervently prayed for Khanjira, sensing God's anointing.
Our Lord touched her eyes, just as we read in Luke 18:42-43. Her blindness went! She was very happy to accept Christ and is going to be baptised soon. All glory to Jesus!