Supreme court might overturn US abortion laws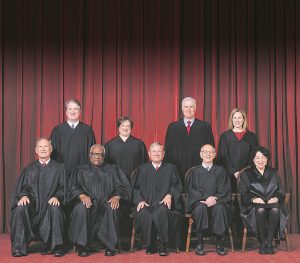 On 1 December, the US Supreme Court agreed to consider a Mississippi law that aims to ban abortions after 15 weeks of pregnancy.
Its final ruling is due in June, but if it supports the law, it would be the biggest change to abortion regulations in a generation.
Currently, abortion rights are based on foetal viability outside the womb, which has been set at 23 or 24 weeks. The Mississippi law hasn't yet been enforced because of a legal challenge by Mississippi's only abortion provider, the Jackson Women's Health Organisation.
Mississippi is asking for the famous Roe v Wade decision, on which US abortion law is based, to be overturned, which would remove the constitutional right to an abortion in the US. Then states would be able to make their own decisions on abortion, and over 20 states may then introduce new restrictions.
Meanwhile, the Supreme Court has allowed abortion providers to challenge a Texas abortion law which bans most abortions after about six weeks – the strictest regulation to be passed in America – yet has left the law in place in the meantime.
---
More die from abortion than Covid
The leading cause of death across the world in 2021 was abortion.
Almost 43 million children were aborted, according to global statistics website Worl- dometer. In contrast, 3.5 million died with coronavirus in 2021, according to the World Health Organisation.
The abortion total easily eclipsed cancer at 8.2 million deaths, smoking at 5 million, road accidents at 1.3 million and suicide at 1 million. In fact, the abortion statistic is not far behind the total of deaths from all other causes combined, put at 58.7 million. On that calculation, 42 percent of all human deaths in 2021 were abortions.
---
Twitter bans blogger for stating facts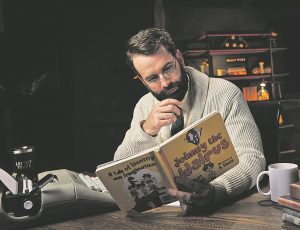 Twitter has temporarily suspended a US blogger for saying that men are men.
Daily Wire commentator Matt Walsh was blocked from Twitter in January for stating the biological sex of three male-to-female transgender people who have achieved success over biological women.
In another tweet, he said he would not use transgender pronouns.
After being reinstated on Twitter, Walsh said: "I would like to sincerely apologise for the reckless comments that got me suspended. I now realise that biology doesn't exist, science is a myth, men are women, women are men… It all makes sense to me now."
---
30,000 Churches use new tech to evangelise
Over 30,000 churches are using tech company Gloo to utilise personal data to target individuals who may be open to faith.
For churches whose congregations have dwindled in the last two years, maybe due to the pandemic, Gloo provides data on people's behaviour and interactions that churches can then reach with internet advertising.
Gloo can identify individuals who might have a range of problems, including marriage difficulties, depression, anxiety, or drug use.
---
Irish medics come out against assisted dying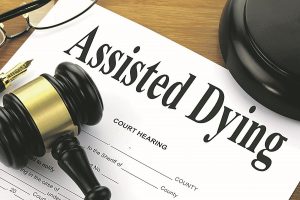 Ireland's psychiatrists are opposing the latest attempt to introduce assisted dying and euthanasia in the country.
A new position paper by The College of Psychiatrists of Ire- land says the Dying with Dignity bill (2020) would pressurise vulnerable patients into ending their lives.
Euthanasia is not necessary for a dignified death
The College, which represents around 1,000 doctors, supports a dignified death through palliative care rather than assisted suicide.
One of the authors of the paper, Dr Eric Kelleher, says: "Not only is euthanasia not necessary for a dignified death, but techniques used to bring about death can themselves result in considerable and protracted suffering."
The psychiatrists' paper also says that, "once introduced, assisted dying is likely to be applied more broadly to other groups, such that the numbers undertaking the procedure grow considerably above expectations".
This 'slippery slope' has been experienced in places where assisted dying is legal, including the Netherlands, Belgium, Canada and the US state of Oregon.
The bill, due for more debate early this year, has already passed its first two stages in the Dáil.
---
New evidence emerges of Covid origin cover-up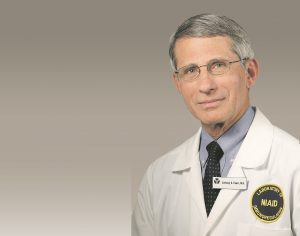 When journalists began reporting in early 2020 that Covid-19 may have originated at the Wuhan Institute of Virology in China, top US health officials moved to quash the rumours.
Details of a secret 1 February 2020 teleconference were previously released but were heavily redacted – until now.
On 11 January, uncensored versions of some of the emails were made public. According to the Epoch Times, these emails strongly suggest that the Chief Medical Advisor to the President, Anthony Fauci, and other scientists began promoting the natural origin theory, despite possessing evidence and expert opinions that gave greater weight to a leak from the Wuhan lab.
At least two top scientists told Fauci during the teleconference that they were 60 to 80 per cent sure that SARS-Cov2 was devised in a laboratory, and Mike Farzan – an immunologist who discovered the receptor of the original SARS virus – said the new virus was "highly unlikely" to have arisen in nature.
A recent study in the science journal Nature showed that Covid-19 was uniquely adapted to infect humans, which ties in with 'gain of function' experiments alleged to have been conducted in Wuhan. In May 2021, Fauci admitted that he is "not convinced" that Covid-19 originated naturally.