Dorset vicar restores church in Israel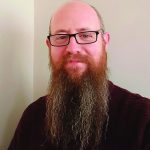 A derelict Anglican church in Israel is being restored by Bournemouth vicar Rev Kevin Cable.
St Peter's Anglican Church in Jaffa was abandoned in 1948 during the Arab-Israeli conflict.
Rev Cable, a Messianic Jew, felt called to move to Jaffa earlier this year to begin work on the church, and to serve in nearby Ashdod with the Mission to Seafarers.
He told Premier News that there is "horrendous damage" to the building, but "there are about 2,000 Christians in Jaffa with a strong Christian presence in the vicinity of the church".
Rev Cable's work is being supported by the Church Mission Society, and he hopes St Peter's will re-open late next year.
---
Texas pro-life law hangs in the balance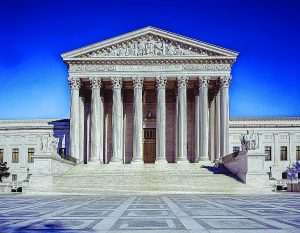 As we go to press, the US Supreme Court is considering legal challenges to a recent Texas law that severely restricts abortion in the state.
Both the government of President Biden and abortion providers are attempting to overturn the Texas legislation, which is the nation's toughest on abortion, effectively banning it after six weeks of pregnancy – with exceptions for medical emergencies but not incest or rape.
After initially declining to halt the Texas law in a 5-4 decision in September, the Supreme Court justices are reconsidering it. Reuters reported in November that some of the justices are leaning towards allowing the challenge by abortion providers, but are less inclined towards the Biden administration's case. The federal government did win a temporary injunction halting the Texas law from a lower court in October, but it only lasted two days.
The Court's decision is likely to be made before 1 December, when it is due to consider the legality of a Mississippi measure prohibiting abortion after 15 weeks' pregnancy, which has been banned by lower courts.
The British media have largely portrayed the Texas law as imposed on the state by Republican politicians, but a recent survey shows that most Texans support it. An October poll by the University of Houston/Texas Southern University found that 55 per cent of Texas residents approve of the life-saving legislation – despite near-universal condemnation by news organisations, misinformation on social media and international criticism.
---
Franklin Graham's Sheffield event Back on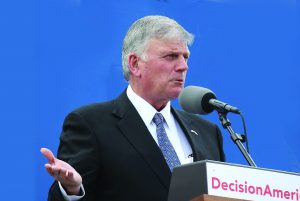 US evangelist Franklin Graham's UK tour was cancelled last year due to the protests of gay campaigners, but at least one event has been restored after a legal victory.
Graham, the son of Billy Graham, will be coming to Sheffield Arena on 25 May after the Billy Graham Evangelistic Association (BGEA)'s legal action overturned a ban on the preacher.
Accused of promoting homophobic views because of his biblical beliefs on gay marriage, the 2020 event was cancelled by the city council, which was worried there would be protests. But the BGEA filed a legal claim for breach of contract and Sheffield City Council announced in November that "the dispute has been resolved and… BGEA are entitled to hold their event in the Sheffield Arena".
A statement on the BGEA's website criticised the original ban: "This disregard for principles of good faith and fair dealing, based on the mere suggestion that a person's sincerely held religious views or statements are 'hateful' or would result in public disorder, should be very alarming to anyone who is genuinely concerned about diversity, inclusion and tolerance, let alone free speech and the free exercise of religious beliefs."
---
COP 26 'failure' prompts plea for prayer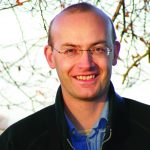 The Christian environmental charity, A Rocha UK, is urging prayer after scientists estimate that the COP 26 commitments will not prevent a global climate disaster.
Andy Lester, head of conservation at A Rocha UK, called on Christians to "get on their knees and pray". Even if all promises made at the COP 26 climate conference in November are kept, they will not prevent the global temperature rising by 2.1°C. Scientists say that keeping the rise down to 1.5°C is necessary to avoid the worst devastation.
Lester told Premier: "At 2 degrees or more we will have over a billion people potentially displaced, and over a million species of wildlife extinct… we need the people on the ground praying hard that countries listen to scientists, indigenous communities and make the changes that are needed now."
---
Research shows conversion therapy works
As governments around the world, including the UK, move to ban conversion therapy because they have been told by gay activists that it is harmful, new medical research shows the opposite.
The therapy, designed to change an unwanted same sex attraction, can actually be "beneficial", according to a paper in the Journal of Human Sexuality (Vol 12, 2021).
Authors Carolyn Pela and Philip Sutton's report, 'Sexual Attraction Fluidity and Well-being in Men: A Therapeutic Outcome Study', concludes that therapy can result in "a clinically and statistically significant improvement in well-being". Pela and Sutton state that "exploring sexual attraction fluidity in therapy can be effective, beneficial, and not harmful".
The study specifically tested Reintegrative Therapy™, described as "a specific combination of evidence-based, mainstream treatment interventions for trauma and addiction".