USA: ABORTION UP TO BIRTH REJECTED BY SENATE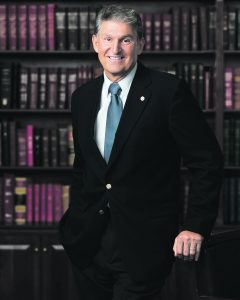 A radical abortion bill was only narrowly defeated in the US Senate because just one Democrat voted with the Republicans.
The Women's Health Protection Act would have over-ridden most state-level abortion restrictions, allowing abortion on demand up to birth across the whole of the USA.Life Site News reported that the Act failed in the Senate by a vote of just 48 to 46 on 28 February because Democrat Senator Joe Manchin voted with his conscience.
President Biden had signalled his support for the Act in his pre-election manifesto.
Meanwhile, a ban on abortion of Down's Syndrome babies in Tennessee has been upheld after previously being halted by an earlier court order. In February, the US Court of Appeals for the Sixth Circuit reinstated the 2020 Tennessee law that bans abortions purely for reasons of Down's syndrome, race or gender.
Pro-life lobbyist Marjorie Dannenfelser said: "Abortions based on sex, race or disability diagnosis are a form of modern-day eugenics, permitted at any point in pregnancy – even right up to birth – in America, thanks to the Supreme Court's extreme precedents."
The World Health Organisation has called for the full decriminalisation of abortion worldwide. On 9 March it released a document on abortion that described it as "lifesaving care".
---
CANADA: Freedom under threat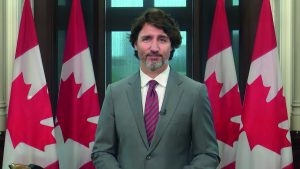 Canada is falling into authoritarianism, according to Rev Kameel Majdali – the International Bible Teacher for Teach All Nations – Europe.
Writing for Christianity magazine in February, Majdali claims that "a political, cultural and spiritual earthquake is going on in Canada".
The drift towards liberal values in recent years, led by Prime Minister Justin Trudeau, is indisputable, but the political moves to suppress dissent on Covid issues are an even more worrying trend.
This was especially apparent in the government's recent drive to stop thousands of truckers in Ottawa from protesting against vaccine mandates by blocking roads.
Canadian authorities used controversial measures to tackle the truckers, including freezing protesters' bank accounts.
Majdali says Christians should be concerned. He wrote: "Since most of the truckers are already vaccinated (and Canada has one of the highest rates of vaccination in the world), it is important to recognise this is not an 'anti-vaccine' protest – but rather an 'anti-mandate' protest."
Majdali believes "progressivism" in Canada is now "more secular, humanistic, and guided by cultural Marxism, which seeks to redefine nationhood, gender, marriage and family."
---
ITALY: COURT STOPS VOTE ON ASSISTED SUICIDE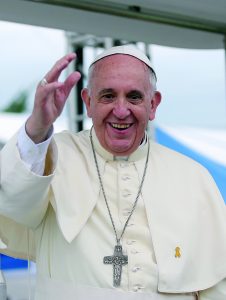 Italy's top court has ruled that changing the law to allow doctor-assisted suicide would be against the constitution.
The constitutional court therefore blocked a referendum from being held on the issue, after 1.2 million Italians signed a petition for a vote on it.
Catholic bishops welcomed the decision. The Pope had earlier stated that euthanasia and assisted suicide were "neither human nor Christian" and called for more palliative care instead.
The court ruled that approving assisted suicide would mean that "the constitutionally necessary minimum protection of human life, in general, and with particular reference to weak and vulnerable persons, would not be preserved."