Extremists are increasingly putting pressure on Pakistan's political parties, leading to an 'open season' on Christians, according to campaigner Wilson Chowdhry of the BPCA.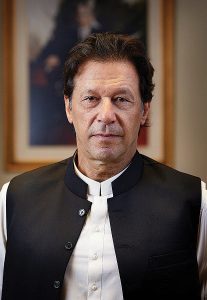 Even newly elected Prime Minister Imran Khan, who has a degree in Politics, Philosphy and Economics from Oxford, had been at pains to show his anti-Christian credentials by agreeing to keep the Christian mother of five, Asia Bibi, detained in Pakistan after her release from jail rather than let her leave at once for a safer country.
Now the former dashing cricket star has made claims in a speech to an Islamic conference against the historicity of Jesus Christ. Imran Khan ignored both independent Roman and Jewish historical sources verifying the biblical Jesus' existence.
Wilson Chowdhry said: "It may seem strange that a leader of Prime Minister Khan's calibre and education could make these statements.
"However, given the indoctrination of the Pakistani population against religious minorities endorsed in the national educational curriculum, perhaps it is not surprising to hear such a comment to marginalise the Christian faith…"