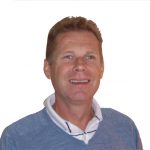 By Rev Mark Weeden, pastor of King's Church, Arundel, HEART's newest Partner Church
Some people try to earn God's favour. They do this through good deeds, or by observing religious rituals or sacraments, hoping that these will make them acceptable to God. Others try to buy God's favour, through charitable giving, or by making a bargain with God. "If you do this for me, then I'll do…" God quite often helps individuals who pray this kind of thing, but that is not the same as Peace with God. Still others assume that we all have peace with God anyway, and we are just to realise it and enjoy it.
None of these things brings true peace with him.
Peace with God comes simply through faith. (Ephesians 2:8-9) That is all.
Question: But you may ask, "Faith in what?"
Answer: In what God has done for us. (John 3:16)
We have all broken God's laws, and so deserve to be punished. God gave his only begotten Son, Jesus Christ, allowing him to die on a cross for our sins. Jesus had done no wrong, and so should not have come under judgment. On the cross, Jesus took all of our sins upon himself, and was punished for what we had done wrong.
By putting our trust (faith) in the Lord Jesus Christ, who died on the cross for our sins, and believing that God raised him (physically) from the dead, we are granted Peace with God.
"Therefore, since we have been justified through faith, we have peace with God through our Lord Jesus Christ." (Romans 5:1)
Question: Can I receive this now?
Answer: Yes!
If you believe that Jesus Christ is the Son of God, who died on the cross for your sins, and was raised from the dead, then pray a prayer like this, perhaps putting it into your own words.
Almighty God,
It is true that I am a sinner, and have done many things wrong. (Confess the ones that are troubling you at the moment)
Please forgive me.
Thank you for giving Jesus to be my Saviour.
Thank you that he died on the cross for me.
I ask Jesus into my life, as my Saviour and Lord.
Please fill me with your Holy Spirit,
And help me to live a life that is pleasing to you.
Amen.
If you prayed this sincerely to God, then you have just received Peace with God.
In the court of Heaven, God has forgiven your sins, declared you "Not guilty", and you have now begun a new direction in life. (Colossians 2:13-14)
When someone turns to Jesus Christ in this way, the Holy Spirit of God comes to dwell inside their human body. He is the HOLY Spirit, and will start to work to change you, to help you to stop doing that which is sinful in God's eyes, and instead to do what is right.
What now?
Read the Bible. It is God's Word. The Gospels in the New Testament are a good place to begin.
Talk to God. Ask for his help and tell him your concerns.
Join a church near you that preaches the Gospel and teaches the Bible. This will help you to grow as a Christian.