Readers may recall the sudden healing of actress Marianne Gaston.
(Click here to read original story)
Now Marianne has made a short film relating how she was miraculously healed from undiagnosed Lyme Disease after ten years of illness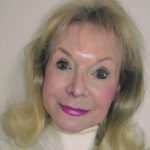 One fateful day in 2007 Marianne Gaston suddenly found herself unable to get out of bed.
Finally she managed to struggle to the sofa, which became her home for the next eight years.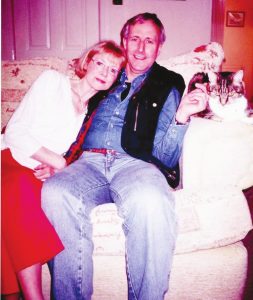 Her husband, Leslie, gave up his job as an aircraft engineer to become her full-time carer. "Friends stopped calling due to my sheer exhaustion after talking for just ten minutes," she remembers. "Next to Leslie, my constant companion was our lovely cat, Smudge, who would sit on the arm of the settee all day next to me."
The correct diagnosis came years later; at first doctors thought Marianne was suffering from ME.
Unable to eat properly, she existed on health drinks, her weight slowly dropping to just six stone. The illness also caused her hair to fall out. Her only outings were to hospital – in a wheelchair – and she even missed her own mother's funeral.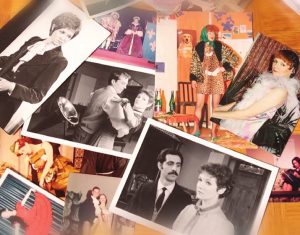 Overwhelmed by guilt over "failing" to meet normal obligations, she cried out to God, whose response, it seemed, was for her to become a "prayer warrior". Although she couldn't attend services at their local church, Tewkesbury Abbey in Gloucestershire, she was encouraged to know that fellow Christians were faithfully praying for her. "Communion was brought to me occasionally, so I never felt God had forsaken me."
Her weight dropped to six stone and her hair fell out
Now she began praying for others and the nation and even received a vision one night of her own guardian angel.
Marianne's miracle came on 25th August 2007, after a visiting Pakistani bishop prayed for her. "After Bishop Yousaf left, I felt full of the joy of the Lord and couldn't stop laughing. Ten years after my illness began, I was instantly healed!"
Marianne's miracle featured in the April/May 2020 issue of HEART and is now in a 12 minute video called 'By his Stripes', available on youtube or at www.sosfilmphotographysound.com