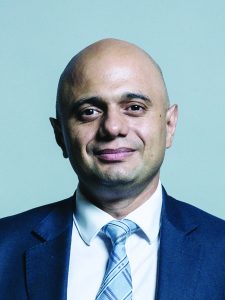 Thousands of children who could be saved from sexual exploitation are still being abandoned because of politically correct attitudes.
Despite the widely publicised Rotherham scandal where organised abuse continued from the late 1980s until the 2010s, grooming gangs are not being brought to justice due to the police and local authorities' fear of being labelled racist.
In 2018 Sajid Javid, as Home Secretary, commissioned a review into street grooming gangs, but the government now says: "No public report will be published as a consequence of this work."
Fears of a cover-up
Freedom of Information requests about the findings have also been denied – prompting fears of a cover-up.
According to The Independent, 19,000 children were sexually groomed in 2019 alone. Yet a recently published report ordered by the mayor of Greater Manchester in 2017 reveals that police and social services are still failing to tackle the issue because many of the criminals are Pakistani Muslims.
Tim Dieppe of Christian Concern says that often authorities turn a blind eye rather than prosecute.
A detective constable informed the Manchester review's team: "What had a massive input was (that) the offending target group were predominantly Asian males and we were told to try and get other ethnicities." A non-Asian offender was arrested and convicted. Asian offenders, by contrast, were largely left alone.
There have also been complaints about political correctness from the Asian community; they say the use of the term 'Asian' tars a wide range of people and religions with the same brush.
The latest statistics for grooming gang offences show that 85 per cent of the convicts are of Muslim heritage, and in January on the TV programme 'Newsnight', victims told how their abusers justified the crime from the Qu'ran.