News you won't hear on the BBC
BAN BEEF AND CLOSE AIRPORTS, SAYS NET ZERO REPORT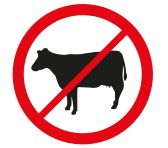 By 2050, eating beef and lamb will be illegal and all airports will close, if the government follows an alarming report on net zero emissions.
The 2019 document, produced by leading universities including Imperial College, Cambridge and Oxford, recommends drastic measures for the UK to meet its carbon reduction targets by 2050. These include conditioning schoolchildren to accept the 'new normal' and banning the construction of new buildings.
---
FREEDOM-THREATENING LAWS
The Queen's speech contained several new bills which have raised alarm over their wide-reaching powers.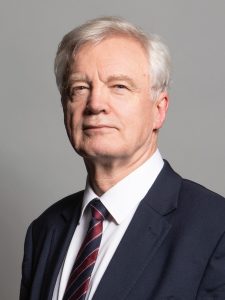 The National Security Bill could see journalists jailed for life for reporting "protected" official information in the public interest if they receive foreign funding. It could also grant immunity to ministers for "authorising crimes like murder and torture" overseas, according to David Davis MP.
Whistleblowers and journalists could also receive lengthy prison sentences under the Counter-State Threats Bill, currently in progress. The Times said this Bill constitutes "the greatest threat to public interest journalism in a generation".
The anti-protest regulations in the Police, Crime, Sentencing and Courts Bill saw Greenpeace garner 169,000 signatures against it in the last Parliament, so the law was modified. But the anti-protest measures are reintroduced in the new Public Order Bill. Protestors would be banned from obstructing major transport works and locking themselves to infrastructure, while police stop and search powers would increase. The Serious Disruption Prevention Orders against protesters (essentially ASBOs).
The new British Bill of Rights could hand Parliament the power to decide how courts should interpret human rights, and force people to obtain court permission before bringing proceedings against a public authority.
Further information about these bills can be found at ukcolumn.org, saveourrights.uk and opendemocracy.net
---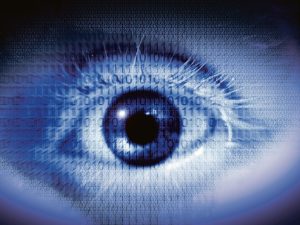 Big Brother targets religious gatherings
Those who regularly gather together may be targeted by a new digital sleuth.
An Israeli technology, developed by the Ehrlich Group, prioritises individuals for vaccination based on a social credit style score. Digital data would be gathered to estimate an individual's "potential level of super-spreading activity".
The product patent was registered in the United Arab Emirates in 2020 and approved in the US in August 2021. An extract reads: "In some embodiments, subjects that are prone to frequent religious or secular events, like in a synagogue, a church or a mosque or a dancing venue, where the people are in close proximity to each other, and talk, pray, sing and/or breathe deeply and/or mingle more, will receive a higher score… than those who do not frequent religious events."
This comes amid increasing government surveillance worldwide in the name of public health.
---
Health Watch
Vaccine uptake lower than reported
Official UK government data reveal that 18.9 million eligible people in England remain unvaccinated as of 3 July, whereas a BBC report claimed it was under 3 million adults. Fifty per cent of the country has refused a third dose, while 90 per cent of Covid-19 deaths since April 2022 are among the triple/quadruple jabbed. (Source: The Exposé)
---
Covid jab: Pregnancy risks downplayed
Pfizer and medicine regulators have downplayed the risks of the Covid-19 vaccines to pregnant women by suppressing clinical data findings.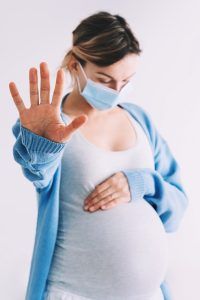 A total of 4,113 fetal deaths had been reported as adverse reactions to the vaccines as of 22 April 2022, with 3,209 of these reported against the Pfizer vaccine. In the 30 years prior to the vaccines' authorisation in December 2020, there were only 2,239 fetal deaths recorded on VAERS (the US Vaccine Adverse Event Reporting System).
Data also suggest that the risk of miscarriage following a Covid-19 jab is 1,517 per cent higher than following a flu vaccine.
Confidential Pfizer documents reveal 90 per cent of Covid vaccinated pregnant women lost their baby, but Pfizer claimed: "No safety signals emerged." (Source: The Exposé)
The FDA had wanted to wait 75 years before releasing Pfizer's trial data, but a judge ordered them to release it earlier this year. Dr Byram Bridle, an Associate Professor of Viral Immunology in the Department of Pathobiology at the University of Guelph, Canada, has written an article that voices his shock: "Of 29 pregnant women that had received Pfizer's Covid-19 inoculation, only one had a baby that lived." (Source: The Exposé, 23 July 2022).
---
Baby death cover-up
Milton Keynes funeral director John O'Looney has revealed that six to eight dead babies at a time are arriving at his local crematorium direct from the nearby hospital. Unusually, the hospital has been acting as the funeral director, thus covering up the increase in deaths. Mr O'Looney has previously described a 250 per cent workload increase following the first vaccine rollout in 2021. (Source UK Column)