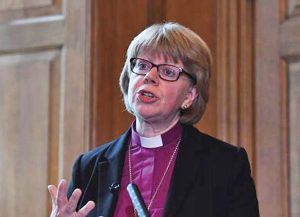 The new Bishop of London, Sarah Mullally, was installed as the Bishop of London at St Paul's Cathedral on 12 May.
The 56-year-old former chief nursing officer is the first female in the role, and is the 133rd Bishop of London. She takes over from Dr Richard Chartres who retired in February 2017.
Bishop Mullally now holds the third most senior position in the Church of England.