In my own words Archives - Page 3 of 3 - HEART Christian newspaper
November 29, 2017 | admin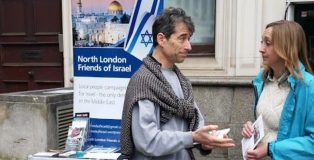 A NLFI activist discusses Israel with a general election candidate at a Hampstead street stall 
For most people the idea of waving an Israeli flag in public probably seems suicidal. We have become used to the idea that supporting Israel is a sort of guilty secret, not to be revealed in public.
November 29, 2017 | admin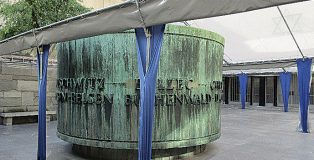 In front of the Paris Shoah Memorial: the names of the camps where Jews were sent for execution
In October I had a very blessed time in Paris with the pastor and church of the "Good Samaritan".
During my time there, I visited some of the Jewish memorial sites. Before the Second World War there was a large Jewish population in Paris, but this was decimated during the Holocaust. As I toured three of the former Jewish areas of Paris, there were plaques and memorials in quite a few different locations commemorating the deportations of the Jewish population to the camps. At the bottom of these plaques it said: "Nous n'oublierons jamais" (We shall never forget). Read More