Beating knives from death to life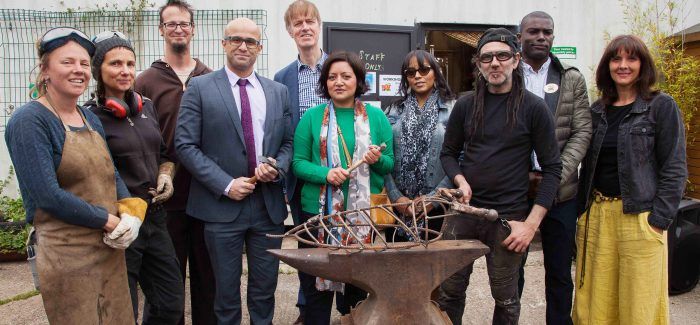 Christian author and activist Shane Claiborne (pictured with Rev Dr Sally Mann, spokesperson for Red Letter Christians UK) joined hundreds of East London youngsters and adults to find a better use for knives seized from Newham's streets. Together with an MP, police chiefs and local dignitaries, they beat the  weapons into garden tools and a sculpture.
Newham had the highest murder rate in London in 2018, and some participants had lost friends to knife crime.
Shane said: "Life is more powerful than death and love is more powerful than hatred. God invites all of us to participate in building the world we dream of."
The community event on 15 June was part of the UK launch of social justice network Red Letter Christians, a US-based movement headed by Shane and Rev Dr Tony Campolo which has seen 37 US cities turn donated guns into garden tools, inspired by the prophetic vision in Isaiah 2:4: "They will beat their swords into ploughshares."