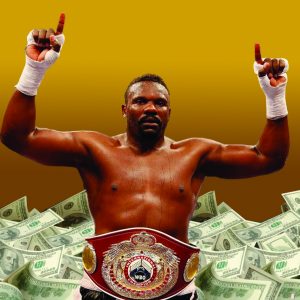 Controversial British boxer Dereck Chisora's comeback plans came to a shuddering halt when he was knocked out by Dillian Whyte in the 11th round on 22 December 2018.
But on a personal level Chisora is in a better place after finding faith and quitting drink.
The heavyweight has a bad reputation for arrogance and violence outside the ring, but after becoming a Christian over a year ago his attitude has softened. He has even reconciled with his former bitter rival David Haye.
Chisora, a professional boxer for over a decade, told The Telegraph: "I have changed. I was born again, I've been going to church. I believe in forgiveness for those who have done wrong to me and this was one of those first steps. David and I had our issues, but we solved them."
He told The Times: "I stopped drinking alcohol… I was not an alcoholic, I just loved a drink… [but] I am happier now and spend more time with my family."
In an interview with The Sun last July, he said: "I am born again… I have done a complete 360-degree turn on my life… I stopped doing a lot of the things I used to do. I think, when you find God, you can change a lot of things in your life."