Both Arabs and Jews are discovering the land's true treasure
by Charles Gardner
A plan by the Church of England to offer an act of repentance for its anti-Semitism over the centuries is wonderfully welcome.
A service is being suggested for 2022 to mark the passing, 800 years ago, of humiliating anti-Jewish laws which eventually led to the expulsion of Jews from the country. (Reported in The Daily Telegraph, 12 July 2021).
This monumental move follows their 2019 document, 'God's Unfailing Word', which acknowledged the Church's role in fostering anti-Semitic feeling and couldn't be more timely as we witness an exponential rise in this shocking form of racism.
We hear much about Israel supposedly practising apartheid, but there are large swathes of their own land from which Jews are banned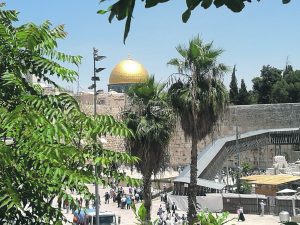 And it's not just about a particular ethnic group. It's really about Israel, and the God who chose them for his special purpose. In fact, the real battle is over the truth of God's Word – for the Arabs as well as the Jews. For the Arabs it's realising that though the land belongs to the Jews, they are still loved by Jesus who died for them; and for the Jews, that Jesus is their Messiah.
We hear much about Israel supposedly practising apartheid, but there are large swathes of their own land from which Jews are banned. However, little fuss is made about this in order to placate world opinion and at the same time keep the lid on the smouldering cauldron of Palestinian unrest.
And so, though all the territory from the Mediterranean to the River Jordan belongs to the Jewish people by biblical and historical right (Genesis 17:8, 15:18-21 and the 1920 San Remo Treaty), the world at large has swallowed the narrative that 'Palestine will be free, from the river to the sea'. Such conflicting claims cannot be reconciled.
As David Soakell of Christian Friends of Israel put it a recent 'Watching Over Zion' report: "It's ironic how it's dangerous for Jews from Judea to enter their own land ruled by Arabs from Arabia!"
They're tired of the hate and the fighting; so it's even easier to talk about love and reconciliation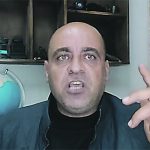 And when Nizar Banat, a Palestinian human rights activist, took the Palestinian Authority to task for its corruption and bullying, he was brutally beaten to death. Banat's family said PA security officers broke into their house in the middle of the night, pulled Banat from his bed and beat him with iron bars on 24 June, according to 'Deutsche Welle'.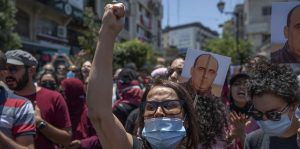 "They hit him on his head with iron bars, which they had used to open the windows," said Banat's cousin Hussein. "They beat him continuously for eight minutes." Mahmoud Abbas is now in the sixteenth year of his four-year term as President of the Palestinian Authority. Famously corrupt, he has managed while in office to amass, with his two sons Yasser and Tareq, a fortune of $400 million, according to Robert Spencer of Jihad Watch.
Their seeking started after having a vision of Jesus
Yet it is Israel, a bastion of democracy in the region, that comes under fire over injustices.
But amidst so much conflict, there is something really wonderful happening. An ex-Muslim follower of Jesus, who has been working among Gazans coming to Jerusalem for medical treatment in the wake of the recent war, says: "They're tired of the hate and the fighting; so it's even easier to talk about love and reconciliation."
The "central expectation" of all Israelis "from me, from all of us, is to lower the tone, to lower the flames, to calm things down." From President Herzog's inauguration speech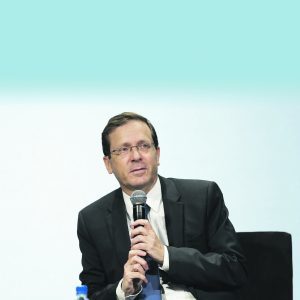 Several have become believers and one man was miraculously healed of cancer. This man, who must be anonymous for his own protection, adds: "If only more people would preach the Gospel, many more Muslims would come to Jesus!"
A great number of Jews have also come to discover Jesus as their Messiah, and now contend that they are more Jewish than ever. For some, their seeking started after having a vision of Jesus.
There is a growing recognition, even among Jewish scholars, that Jesus was an authentic rabbi and that the New Testament is a document which can tell them a great deal about first century Judaism.
Israeli scholar Pinchas Lapide of Bar-Ilan University has been quoted as saying that "Jesus was more loyal to the Torah (the books of Moses) than I am as an Orthodox Jew". Mr Lapide has published 187 books, articles, essays and poems about Jesus in relation to Judaism. (Quoted here from 'Who is the Jewish Messiah?' in 'Guidelines for Living' with Harold Sala, 4 June 2021)
Dr David Flusser, when professor of religious history at Hebrew University, said: "I do not think that many Jews would object if the Messiah – when he came – was the Jew, Jesus."
And he adds: "It has been my experience that most Jewish friends have never really gone to the pages of the New Testament to discover what its Jewish authors really had to say." (Also quoted from 'Who is the Jewish Messiah?').
Personally, I keep in touch with Messianic Jews near Jerusalem who spend their days sharing the wonderful truth of their Messiah, often hosting groups of eager seekers hanging on their every word. The lady of the house was recently interviewed at length by a TV station. When she told the interviewer that if he wanted to know the truth, he could ask for a sign, she had no sooner said it than sirens suddenly started to sound as Hamas rockets were fired in their direction. "We ran for cover," she related, "and he looked at me and asked: 'Was this a sign?'"
Yes, the professor is right in saying that the returning Jesus may be welcomed by the Jewish community. Our Lord said so himself after weeping over
Jerusalem's rejection of him, saying: "You will not see me again until you say, 'Blessed is he who comes in the name of the Lord'." (Matthew 23:39)
Come, Lord Jesus!
---
Support for Israel wanes under woke tidal wave
Future backing of Israel, particularly from America, is in danger of sinking under a woke tidal wave that is increasingly influencing evangelicals who, until now, have been the mainstay support for the Jewish state.
In fact, according to Tsvi Sadan of Israel Today, progressive Jews are at the forefront of the woke revolution now sweeping America – and the wokerati loathe Israel with a passion.
This is borne out by the statistics showing that 77% of American Jews voted for Joe Biden, and just 21% for Donald Trump, whose pro-Israel credentials are undeniable.
So while Christian support is commendable, evangelicals are still a minority in the United States – and becoming increasingly woke – which means that if US support depends entirely on them, Israel has a problem.
---
Saudi journalist blasts 'sick' Palestinians
Saudi journalist Dr Amal Al-Hazzani has compared the Palestinians to a sick family member who gets so much help he is incapable of taking care of himself.
In blasting the Palestinian leadership for not showing more appreciation for Saudi support, she noted that Israel entered the recent conflict in response to Hamas rockets, saying: "We must recognise who was in the wrong. We should not be blinded by our hatred toward Israel."
---
Alarm as Turkey cosies up to Pope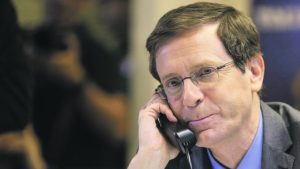 In a move that has set off alarm bells, Turkish President Recep Tayyip Erdogan has urged Pope Francis to join him in coming against Israel.
Erdogan apparently fancies himself as leader of the Sunni Muslim world, and sees the Pope as head of Christianity. In his eyes, they must come together to lead the rest of the world in confronting the 'Jewish menace' "All of humanity should be united against Israel," Erdogan told the Pope over the phone in a tone with worrying echoes of Zechariah 12:3 (speaking of a time when all the nations will be gathered against Jerusalem).
However, Feed Israel reported that by mid-July President Erdogan had called new Israeli President Isaac Herzog to congratulate him on taking office. According to transcripts of the call, Erdogan told Herzog Turkish-Israeli relations were important for regional stability. In addition to opening diplomatic channels with Israel, Turkey is working to repair frayed ties with the other major Sunni states, Saudi Arabia and Egypt.
---
Superstar's cycling boost
Cycling superstar Chris Froome has signed up with an Israeli team.
The four-time Tour de France winner has joined Team Israel Start-Up Nation, and has made it clear that he is in for the long haul. "This is very much a long-term commitment for me," he said. "I have committed to the end of my career. I'm in to give everything I can to help the team in every way possible as well as improve myself and get back to the top."
---
Beauty on 'Nazi' threat
An Iraqi beauty queen has compared radical Islam's anti-Semitism with Nazi Germany. Former Miss Iraq, Sarah Idan, says there is a 'crazy' amount of anti-Semitism in radical Islam, "exactly like the Nazi movement," and that they threaten not only Jews and Israel, but also the US and the entire Western world.
---
Ticking anti-Semitism
Anti-Semitic content on the social media platform TikTok has spiked by over 900 per cent on the heels of May's Israel-Hamas clash, according to research.
---
Videos removed
The BBC has removed a series of controversial videos about Israel and the Palestinians from its website following a complaint from UK Lawyers for Israel. The group described the videos, aimed at schoolchildren, as "unbalanced and partisan".
Meanwhile at least 25 teachers from a Jewish school in London have quit their trade union to protest its call for participation in pro-Palestinian rallies.
The NEU (National Education Union, the amalgamation of the moderate ATL and more radical NUT) is affiliated to Palestine Solidarity. ATL members, often from independent schools, found that their membership of the larger union
included the NUT's favoured political causes.
---
A whale of a time!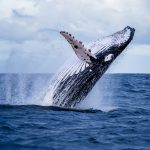 Atheists like to question the story of Jonah being swallowed by a big fish, but a diver off the coast of Massachusetts has had a similar experience – and survived to tell the tale.
Michael Packard was hunting lobster when he felt himself suddenly trapped inside the mouth of a humpback whale, and ended up having a frightful fight within the insides of the mammal.
"I could sense I was moving, and I could feel the whale squeezing with the muscles in his mouth," he told the Cape Cod Times. "I was completely inside; it was completely black. I thought to myself, 'There's no way I'm getting out of here. I'm done. I'm dead'."
---
Gideon's pottery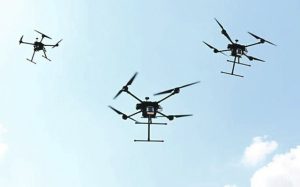 An inscribed piece of pottery from the time of the biblical judges has been uncovered by archaeologists excavating in southern Israel. At over 3,000 years old, the extremely rare find bears the name Jerubbaal, the lesser-used name of Gideon, best known for routing a Midianite army with just 300 men.
---
Gaza conflict was world's first AI war
The recent Gaza military campaign was dubbed the world's "first AI war" by the Israeli military. Israel's Defence Forces reportedly deployed flocks of artificial-intelligence guided drones to spot and neutralise rocket launchers used by Hamas during the 11-day Gaza conflict in May. Hamas and Islamic Jihad conceal rocket launchers in schools, hospitals and private homes, in breach of international law, so AI was needed to interpret the masses of data from aerial surveillance in order to more efficiently locate and neutralise the rocket launchers while sparing civilians.
During the conflict, the Gaza-based terrorist organisations Hamas and Palestinian Islamic Jihad launched more than 4,300 rockets and mortar shells into the Jewish state, killing several Israelis and injuring hundreds.
---
Defiant over dismissal
A Palestinian journalist fired by the BBC in June for posting an anti-Semitic tweet in 2014 (before she began working for the BBC) that included the words, "Hitler was right", has issued a defiant statement accusing her former employer of "capitulating" to the "whim of a pro-Israel mob".
---
Fighting for children's futures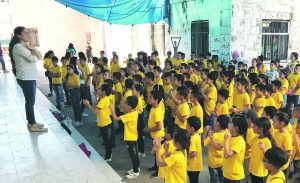 Schoolbooks which contain incitement of hatred, martyrdom and violence towards Israelis are still part of the Palestinian Authority's curriculum.
Following a recent expose in the Daily Mail, which laid bare their disturbing content, the matter was debated in Parliament's Westminster Hall in late June, with 20 Conservative MPs in attendance.
Leading the debate, Stoke-On-Trent North MP Jonathan Gullis held up a Palestinian textbook and also revealed that at least 31 Palestinian schools are named after terrorists, with five named after Dalal Mughrabi, perpetrator of the 1978 Coastal Road Massacre in which 38 Israelis were murdered, including 13 children, in a bus.
The UK has provided £330m to UNRWA (The United Nations Relief and Works Agency for Palestine Refugees) over the past five years, according to Conservative Friends of Israel.
Bible teacher Amir Tsarfati wrote in June: "It is hard to imagine how peace will ever come between Israel and the Palestinians. While Israel has held forth overture after overture, the Palestinian Authority and Hamas have refused every offer. Instead, what we find taking place in Gaza is a camp called 'Pioneers of Liberation', where children and teens are trained in handling weapons and attacking Israeli police. This is their way of ensuring that their hate will be generational".
However, some children do learn that God has a better plan for them through annual summer camps run by Christians. Maoz Israel, a ministry that began in 1976, reported that its partners in the Palestinian controlled territories had started this year's camps in June, including visits to orphanages.
---
Other recent articles
by Charles Gardner can be found at www.heartpublications.co.uk: The lesson of Entebbe; A wicked world of woke; Bojo's Bible belief; Terrorist goes free; Covid horror; Lawless lies
Charles is also editor-in-chief of the free weekly online magazine Prophecy Today at www.prophecytoday.uk, as well as a regular contributor to Israel Today at www.israeltoday.co.il
His latest book, 'King of the Jews', is available from Christian Publications International or Eden Books. He is also author of 'A Nation Reborn' (CPI), 'Israel the Chosen' (Amazon) and 'Peace in Jerusalem' (olivepresspublisher.com and Eden).