Seventy years on, the Dead Sea Scrolls still testify to the Bible's divine authorship

By Charles Gardner
The threats of the North Korean dictator are frightening indeed, and could well ignite a nuclear war, but they are part of a bigger picture of worldwide rebellion against the God of creation. On a more specific front, they're a smokescreen for a potential Armageddon in the Middle East as Russian-backed Iran and its allies move dangerously close to Israel's borders.
British politicians, while appalled by the antics of Kim Jong-un, are nevertheless shaking their fists at God in their own way as, with their atheist agenda, they question the existence of a divine order. Like the serpent in the Garden of Eden, they pose the subtle question: "Did God really create man and woman to procreate?" (See Genesis 3:1).
At the centre of the earth today stands a small Jewish state. And what the world interprets as an ideological battle over a piece of land the size of Wales is in effect an Arab-Muslim challenge to the God of Israel, now revealed to billions of non-Jews through his Son Jesus Christ.
Their claim that the land does not belong to the Jews despite thousands of years of historical, archeological and biblical evidence was decisively countered by the 1947 discovery on the shores of the Dead Sea of ancient scrolls proving Jewish connection to the territory well before the emergence of Islam, and recognised as such by the United Nations that same year.
The findings in caves at Qumran included the entire original text of the Book of Isaiah, over 2,500 years old. This was found intact among hundreds of parchment scrolls hidden in the desert cliffs exactly as it is recorded in modern times – no Chinese whispers here, but God's authentic hand.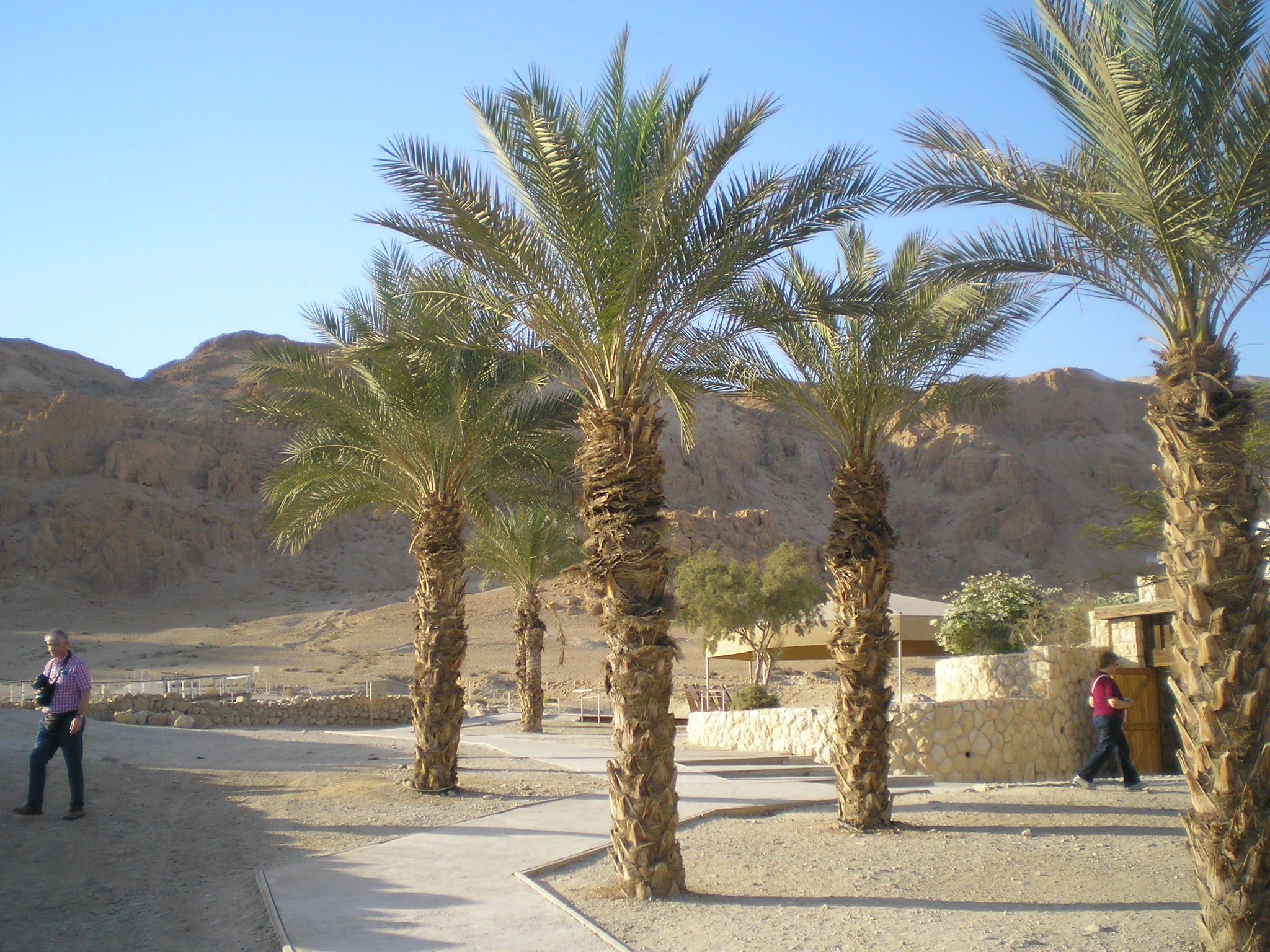 At the heart of all the sabre-rattling going on now is a battle – not really over whether there is a God, but over who he is. And the Judeo-Christian position that formed the basis of Western civilisation is that he is the God of Israel.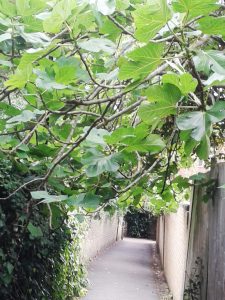 When Sennacherib, the Assyrian king, threatened Jerusalem with destruction in ancient times (2 Kings 18 and 19), Judah's King Hezekiah prayed to the 'God of Israel' and the result was a resounding defeat for their enemies. The emphasis of his prayer was that his Lord would demonstrate that he alone was God (2 Kings 19:14–19).
Similar threats are heard today from those opposed to Israel. Jews are not perfect. But their restoration is not yet complete, according to Bible prophecy. Although re-born as a political entity nearly 70 years ago, Israel has not yet returned to God en masse.
Christians are meanwhile privileged to have been grafted onto the natural olive tree of Israel (Romans 11:11–24). But the day is coming when all Israel will finally turn to their Messiah (Romans 11:26).
There is a lot of talk these days of a coming revival. But who in the Church is preparing for the great revival prophesied for Israel?
In speaking of Israel's restoration and of his coming back to reign, Jesus indicated that one of the signs of his imminent return was "when the fig tree blossoms…" (Matthew 24:32). The fig tree is a biblical symbol of Israel and God has not forgotten them, nor has he replaced them with the Church as some suggest. He has made an everlasting covenant with Abraham, Isaac, Jacob and their descendants. God does not break his own covenants.
Even now, the Jews are a mighty testament to God's great faithfulness and love. Although they broke his covenant, forsook his laws and turned to idols, he never stopped loving them, just as the prophet Hosea kept faith with his adulterous wife.
He brought them back to the Promised Land from every corner of the globe in perfect fulfilment of his word and now waits patiently for the time when "they will all know me, from the least of them to the greatest" (Jeremiah 31:34).
So the real clue to their coming restoration is evidenced by the growing number of Messianic Jews – those who have recognised that Jesus (Yeshua in Hebrew) is indeed their Messiah. Yet the fig tree is still only a bud, a blossom. But it will soon be laden with fruit, like the one pictured.
All the hordes of hell are trying to stop that happening – hence the current battle – because it will usher in the Lord of glory who will crush the enemies of Israel and rule over the earth from Jerusalem for a thousand years of peace.
Fig tree in bloom: In speaking of Israel's restoration and of his coming back to reign, Jesus indicated that one of the signs was "when the fig tree blossoms…" (Matthew 24:32f). The fig tree is a biblical symbol of Israel and God has not forgotten them, nor has he replaced them with the Church as some suggest
---
News in brief
Sacred texts survive hurricane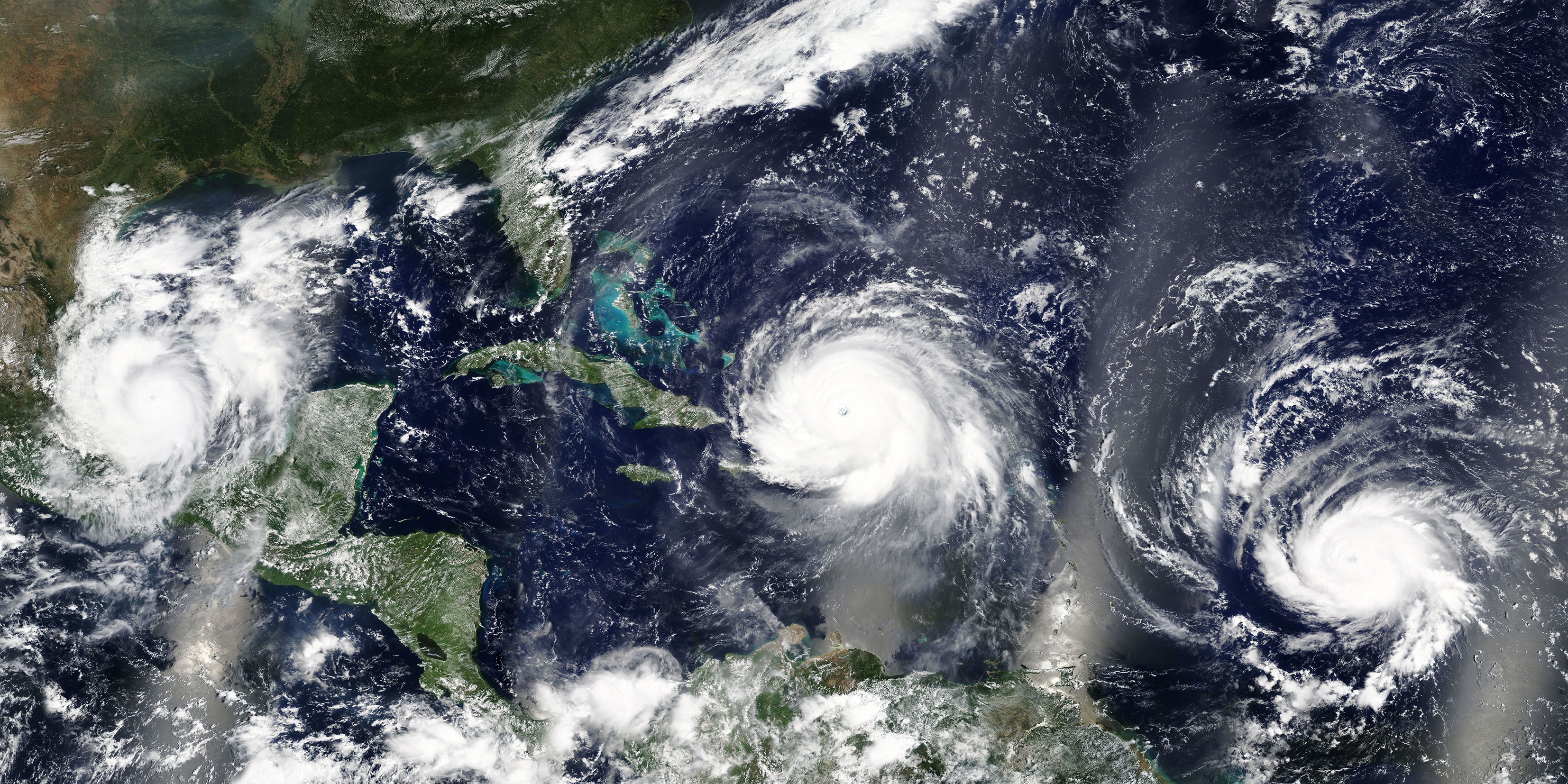 Sacred Jewish texts and Bibles have survived the effects of Hurricane Harvey in Houston, Texas.
Israeli rescue workers were helping to clean up the homes of Gulf Meadows Church members when they stumbled upon this extraordinary discovery.
"The moisture had turned our house into a swamp," one of the victims explained. The only items left untouched were his prized library of Jewish interlinear Hebrew/English texts and Bibles.
"All my secular books were destroyed, but the pages of these books are still dry, still useable and without any mould."
Which just goes to prove what Jesus said: "Heaven and earth will pass away, but my words will never pass away." (Matthew 24:35)
---
Refugees soak up UN cash
Palestinian refugees receive four times as much UN aid as others, Israel's Ynet news reported.
The United Nations Relief and Works Agency, set up solely to assist the 5.3 million Palestinians it defines as refugees, spent an average of $246 on each of them in 2016 while the United Nations High Commissioner for Refugees spent only $58 per refugee from other nations.
The number of Palestinian refugees uniquely includes their descendants, a situation designed to make Israel look repressive. But these could and should have been absorbed by Arab nations, just as Jewish refugees from Arab countries were absorbed by Israel from 1948 onwards.
Meanwhile Israel has rallied to the aid of Syrian refugees on its border, spending $32 million on their welfare and has taken in 100 Syrian orphans to be brought up as Israelis.
---
Ruling against Messianics
A rabbinical court in Israel has ruled that Messianic Jews (followers of Jesus) are converts to Christianity, meaning they cannot marry in a religious ceremony and potentially denying their right to immigrate.
---
Open mind on solution
The US administration has reiterated President Trump's earlier sentiment that the 'two-state solution' is not set in stone, thereby breaking with decades of American foreign policy.
---
Argentina won't be crying for its fugitive Nazis
The memories of South America shielding fleeing Nazis were put to one side when Israeli Prime Minister Binyamin Netanyahu arrived in Argentina.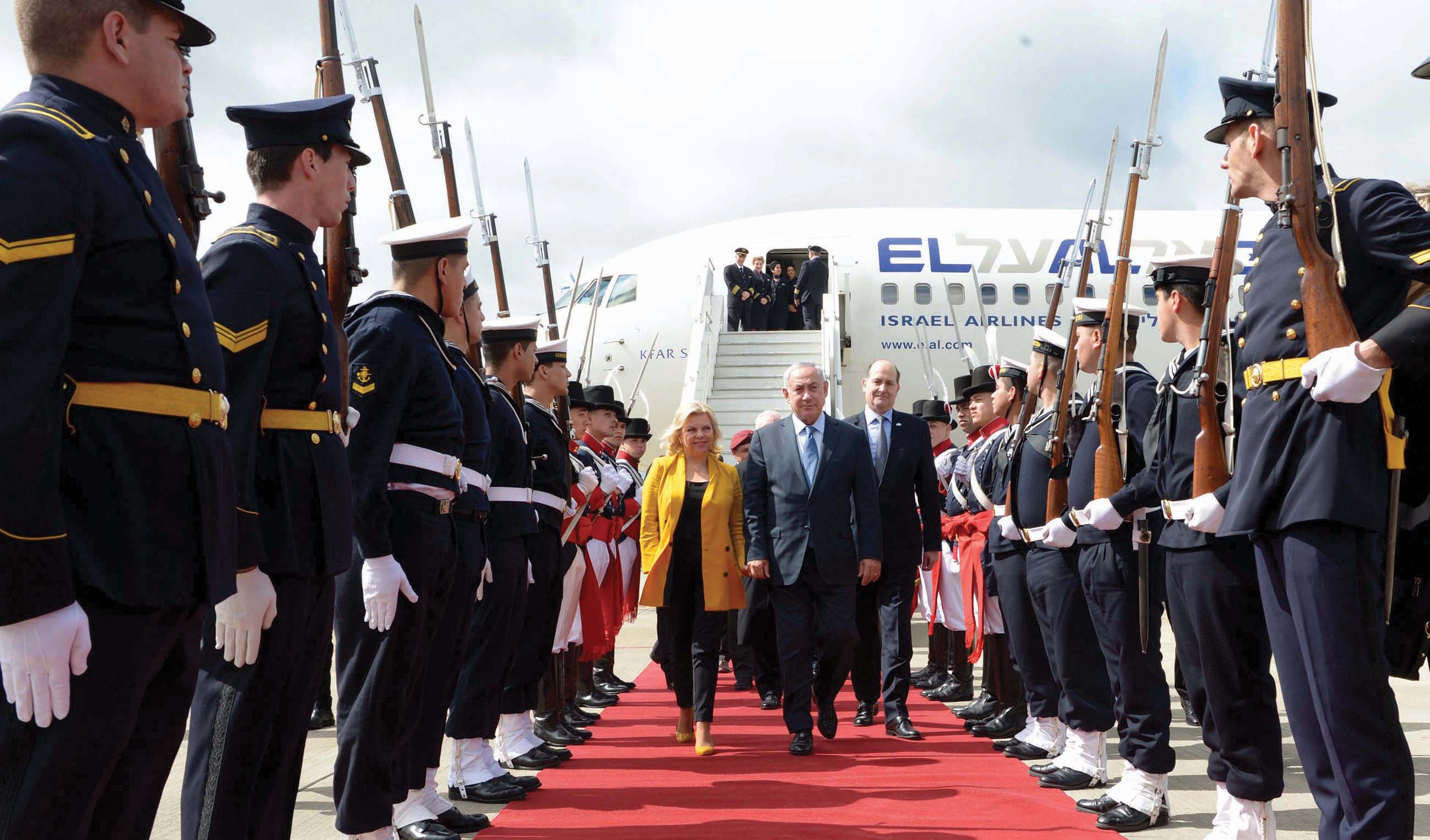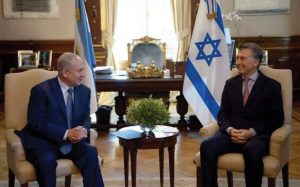 Making the first visit by a sitting Israeli prime minister to Argentina this September, Mr Netanyahu was welcomed warmly in Buenos Aires at the start of a Latin American tour to enhance economic and political co-operation.
The visit concluded with President Mauricio Macri's commitment to solve issues behind two major terror attacks against Argentina's Jewish community in the 1990s.
Cementing what Prime Minister Netanyahu calls the two countries' 'new dawn', Argentine President Mauricio Macri showed that his government wishes to repair its reputation for shielding Nazis after World War II by handing over 139,544 historic letters, telegrams, reports and photographs from 1939-1950.
"We have now delivered these digitalised historical documents about the Holocaust so that the state of Israel can make sure that they are investigated," President Macri told Mr Netanyahu after giving him a box containing five hard drives.
The Paraguayan President Horacio Manuel Cartes also came to Buenos Aires to meet Mr Netanyahu. The two countries co-operate closely in the areas of water, agriculture, education and medicine and maintain a bilateral free trade agreement within the framework of Mercosur – the South American Common Market.
President Cartes announced, "Relations are like a muscle, you have to practise and work every day," stressing that "you have to know that we like you very much."
Mr Cartes made history in July 2016 when he arrived in Israel for the first state visit by a president of Paraguay to the Jewish State.
---
How beautiful on the mountains…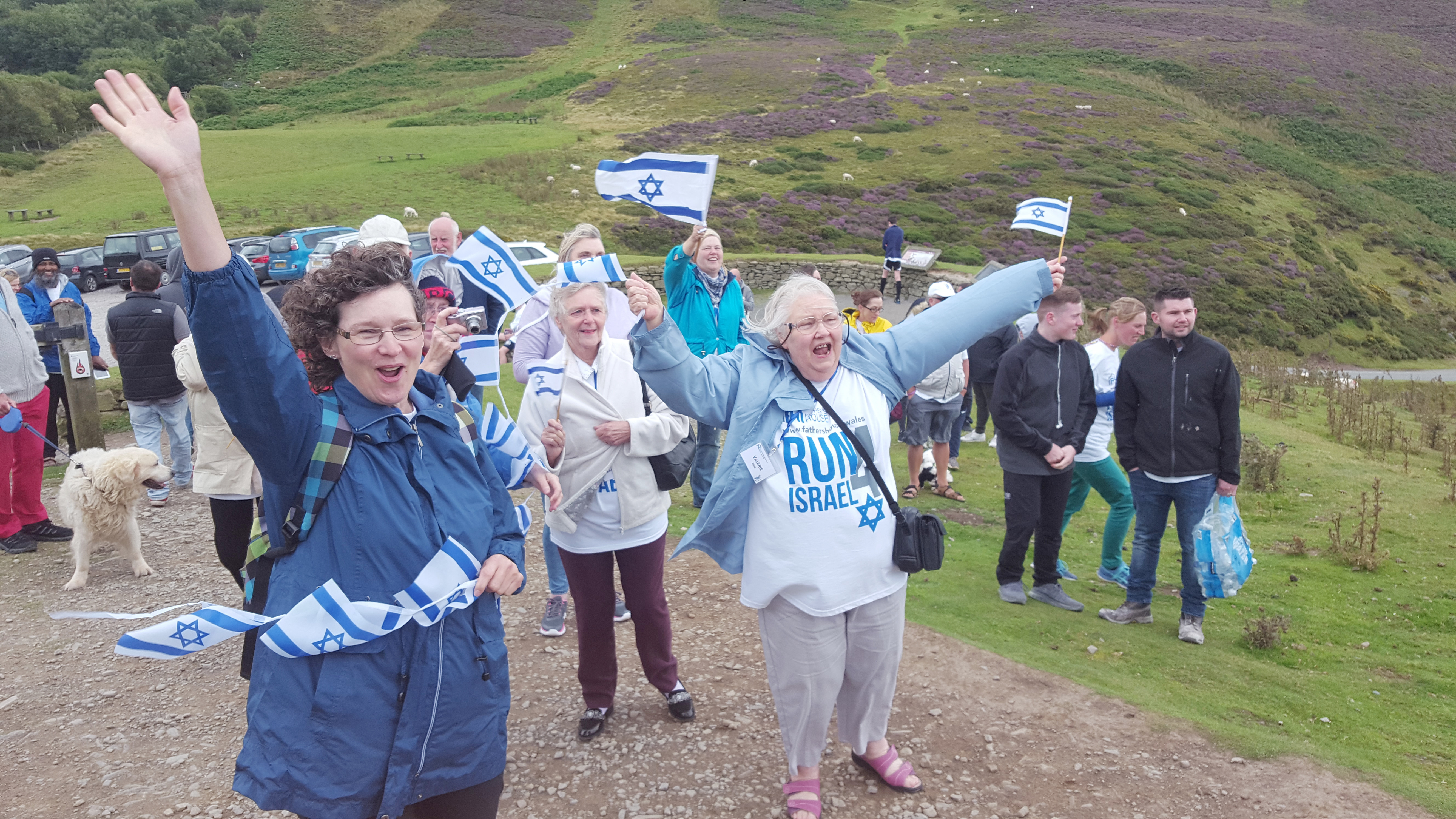 ---
Sick response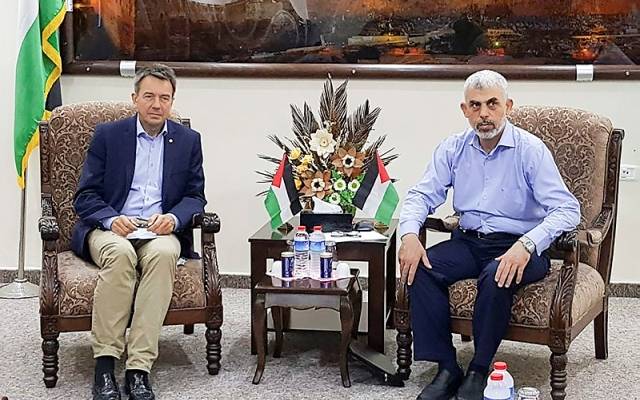 While claiming to abide by international humanitarian law, Hamas leader Yahya Sinwar has refused a request by the Red Cross to visit mentally ill Israeli civilians held captive by the Gaza-based terror group, also believed to be holding the remains of two soldiers killed during Operation Protective Edge in 2014.
Peter Maurer, president of the International Committee of the Red Cross (ICRC) had requested meetings with Avraham Abera Mengistu, Hisham al-Sayed, and Juma Ibrahim Abu Ghanima, all of whom reportedly crossed from Israel into Gaza on their own accord in recent years, The Times of Israel reported.
Ethiopian Israeli Mengistu and Bedouin al-Sayed, both said to be suffering from mental health issues, crossed into Gaza willingly in 2014 and 2015 respectively. Abu Ghanima entered Gaza in July 2016.
In addition to the three civilians, Hamas is believed to be holding the remains of soldiers Oron Shaul and Hadar Goldin who were killed during Operation Protective Edge in 2014, launched in response to the unremitting rocket attacks from Gaza, ceded by Ariel Sharon in a bid for peace.
In February Hamas admitted that it had turned down an Israeli offer to rebuild Gaza in exchange for freeing Mengistu, Sayed, and Abu Ghanima and the bodies of Shaul and Goldin.
Palestinian affairs correspondent Khaled Abu Toameh pointed out last year that Hamas has prioritised building up its terror infrastructure over rebuilding Gazan homes, writing that "the last thing Hamas cares about is the welfare of the Palestinians in the Gaza Strip."
Hamas spends some $40 million of its $100 million military budget on tunnel construction, according to both Israeli and Palestinian sources. An Israeli official estimated in July that Hamas digs some six miles of tunnels every month.
Sources: World Israel News, United with Israel, Times of Israel, Jerusalem News Network, Medialine, Israel Today
---
Why Jesus Died
R T Kendall's inspiring meditation on Isaiah 53
By Charles Gardner, Special to ASSIST News Service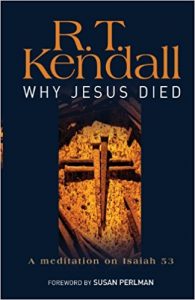 DONCASTER, UK (ANS – July 12, 2017) – Persecution of the Jews – at least from those supposedly following Jesus – would perhaps have been largely avoided if the Church had fully understood the Messianic promises of the Tenach (Old Testament).
Biblical illiteracy among Christians (certainly in the West) is a major contributing factor to its present backslidden state, which is why I heartily recommend R T Kendall's book Why Jesus Died, published in 2011 by Monarch.
Sadly, the demise of many Christian bookshops in Britain is the reason I have only just come across this profoundly inspiring meditation on Isaiah 53, with a foreword by Jews for Jesus associate executive director Susan Perlman.
The much-loved preacher specifically addresses Jews at various points, but the whole work, in my opinion, is more of a challenge to a sleepy church that has either forgotten or deliberately cut herself off from her Hebraic roots.
Lack of understanding of the fundamental truth that the Messiah had to die – it wasn't principally the fault of the Jews, or the Romans – is what, in large measure, led to the pogroms perpetrated against God's chosen people over the centuries.
It is true, of course, that Pontius Pilate, the Roman Governor, handed Jesus over to be crucified, and that the Jewish chief priests consented to it. But Jesus died for our sins – so in that sense we all put him on the cross.
However, ultimately, it was God's doing – as the Kentucky-born preacher so eloquently argues.
Isaiah wrote: "Yet it was the Lord's will to crush him and cause him to suffer…" (Isa 53.10)
And in the case of verse 6 of the chapter, Kendall calls it "the Bible in a nutshell", rather as John 3.16 is often described.
The verse reads as follows: "We all, like sheep, have gone astray, each of us has turned to our own way; and the Lord has laid on him the iniquity of us all."
The author writes: "Isaiah 53.6 basically shows two things: that we are all sinners but God has shown his love by transferring the guilt of our sins to Jesus who has paid our debt."
That many Jews still can't see that this ancient prophecy is so clearly fulfilled in Jesus is a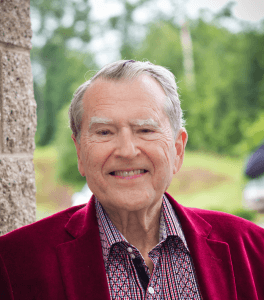 point of great frustration to many Christians. But as R T points out, it may seem obvious, but we all still need the Holy Spirit to give us the revelation we need on Scripture.
In summary, the passage under consideration speaks, not of a charismatic personality who would be immediately recognised for his dashing looks and regal qualities, but of a Messiah who was despised and rejected, afflicted, wounded and even "cut off from the land of the living" – despite the fact that "he had done no violence, nor was any deceit in his mouth". But he would be raised to life and justify many by his sacrifice.
In acknowledging the part played by Jews in Jesus' death, the author asserts that God has not washed his hands of them. He is ashamed of anti-Semitism in the church, including that of Reformation founder Martin Luther himself, which he believes was fuelled by the verse, "All the people answered: 'His blood is on us and on our children!'" (Matthew 27.25)
Kendall's view is that there is no clear evidence that they had authority to pass on a curse to successive generations of Jews.
"Although blindness came on Israel and God opened the door to Gentiles (Romans 11.7-12), the door has always been open to all people who would accept the gospel…I also believe with all my heart that the blindness now on Israel is about to be lifted, and that it won't be merely dozens but hundreds of thousands (perhaps millions) of Jews who will be converted before the Second Coming of Jesus."
This book is extremely edifying and enlightening, a 'must read' for all serious believers.
Susan Perlman calls it "a treasure trove of gems and practical applications" written with "such skill and biblical insight".
And evangelist J John says of the title (Why Jesus Died): "This is the most important question to ask, and here is the most insightful and inspirational answer I have ever read."
R T Kendall, now 82, was minister at the famous Westminster Chapel in London for 25 years and now lives in Tennessee, though he continues to make regular appearances on the TBN-UK television channel.
---
The rise of Labour's Hard-Left
Is history repeating itself over indifference to anti-Semitism?
By Charles Gardner
The re-emergence of the British Labour Party as a serious contender for power – following a period when they seemed unelectable under a new leader from the hard Left – is extremely worrying.
Although I recognise a clear resurrection of Marxism here, it is also worryingly comparable to the nightmare scenario of the rise of Nazism in the early 1930s when Hitler was swept to power by an electorate desperate for a restoration of pride and plenty. With the rise of socialist agendas in Britain and in other countries, the subtle agenda of anti-Semitism is once more being carried along by an increasingly angry undercurrent for change.
I am not suggesting Labour leader Jeremy Corbyn is a new Hitler, but it is difficult not to be reminded of the Nazi era. After all, swathes of young people came out in support of Corbyn – the no-hoper turned celebrity almost overnight – in spite of much negative press coverage, including his evident anti-Semitic sympathies. But as someone has said, "the lesson we learn from history is that we never learn the lesson from history!"
The latest victim of the menacing – some would say thuggish – behaviour of those surrounding Mr Corbyn is one of his own MPs, Luciana Berger, a 36-year-old Jewish mum representing a Liverpool constituency.
According to the Daily Mail,1 she faces the threat of de-selection from party activists unless she apologises for previously criticising her leader. A former member of the Shadow Cabinet who quit her post in protest at Mr Corbyn's stance, Miss Berger has received vile anti-Semitic abuse including 2,500 hate-filled messages in just three days from internet trolls. These included threats to rape or kill her, while some featured the yellow star used by the Nazis to identify Jews.
Mr Corbyn has faced repeated criticism that he has failed to tackle anti-Semitism in his party. He has personally referred to terror groups Hamas and Hezbollah as 'friends' and, in October 2014, travelled to Tunisia to visit the grave of a PLO terrorist linked with the massacre of Jewish athletes at the 1972 Munich Olympics.2
But none of this seems to move the rising mass of 'Corbynistas', who instead turn out to cheer their man as if he were some kind of pop star. Meanwhile, Labour takes an eight-point lead over the Conservatives – 46 per cent to 38 – according to a YouGov poll for The Times.3
Grassroots group Momentum, evidently responsible for Mr Corbyn's meteoric rise to prominence, has clearly recruited a sea of red political soldiers waving flags of intolerance at anyone daring to oppose their ideologies.
Isi Leibler, a highly respected Jewish leader and commentator, advises Britain's Jews to cross this 'Red Sea' by packing their bags for Israel. The threat to their well-being and safety may be worse than at any time since 1656, when Jews were invited back to Britain under Cromwell following their expulsion in 1290.
"It is a horrifying prospect that a man who publicly praises Hamas and Hezbollah as his 'friends', who attended a ceremony in Tunis commemorating the murderer of Israeli Olympic athletes, was employed by the state-controlled Iranian TV to present programs, and tolerated the proliferation of overt anti-Semitism in his party was so close to being elected Prime Minister," he wrote.4
Such huge support "for a primitive Trotskyite whose friends include terrorists…is simply mind-boggling".
The 'red line' has now been crossed for British Jews who are considered pariahs by a substantial proportion of the nation, he added. Anti-Israel rhetoric has reached unprecedented levels both in street demonstrations and at universities, while armed guards are now required at schools, synagogues and other Jewish centres.
By contrast to the 1930s, he said, today's Jews have a state willing to embrace them where they can enjoy the fruits of the Jewish national renaissance and leave behind the humiliation of anti-Semitism.
Germany in the 1930s might seem a world away from 21st century Britain, but what makes us think we are insured against totalitarianism, dictatorship, chaos and confusion, riots in the streets and even civil war?
We can insure our houses against a variety of risks, but there is no such insurance policy for our nation at this time. We have turned our backs on the Lord of glory – and he has left us to our own devices and dilemmas. We are now paying heavily for not taking out (everlasting) life insurance as we reap the consequences of worshipping the hedonistic idols of atheism, with society breaking down, terror stalking our streets and what we used to regard as 'sin' being celebrated and promoted.
In 1930s Germany, few dreamed that this apparently charismatic figure who talked of restoring German pride and was gaining in popularity by the day would, within a dozen years, have sent 50 million people to their deaths in a war that would see the destruction of the nation's economy along with many of its great cities, and the most appalling crime in history – the murder of six million Jews.
Many believe the Holocaust could never happen again – and some actually believe it never took place at all – because it was wicked beyond belief. But in Britain's brave new world where anything goes, a party whose leader has obvious anti-Semitic sympathies is now more popular than the newly re-elected Conservative Government of Theresa May, which has had to agree to work with Northern Ireland's Democratic Unionist Party to carry out legislation.
It's worth recalling that homosexuals were also sent to Nazi death camps. But now, perversely, their lifestyle is held up as something for which we must all be proud – and those who disagree are, like the Jews, also pariahs. Of course both these scenarios are horribly wrong. God loves gay people as much as any of us, but not their lifestyle.
An estimated one million people joined the 'Gay Pride' march through London, seen by the BBC as something to lift our spirits in these difficult times blighted by terror and confusion. But the 'happy' scene is in fact a tragedy, underscored for me as I watched the TV cameras pan across the parade down Regent Street with the distinctive features of All Souls, Langham Place, in the background.
For many across the world, this church is seen as the very heart and soul of Christian evangelicalism – representing those who believe the Bible is the unchanging word of God for all time; and that it means what it says, and says what it means. But the contrast picked up by the cameras also reminds us that the current state of the union is only temporary, whereas our God is eternal. Comparing people to grass, the prophet Isaiah wrote: "The grass withers and the flowers fall, but the word of our God endures forever" (Isa 40:8).
And remember: "Nothing in all creation is hidden from God's sight. Everything is uncovered and laid bare before the eyes of him to whom we must give account" (Heb 4:13).
Notes
1Daily Mail, July 7 2017
2Jerusalem News Network, June 2 2017, quoting Jerusalem Post
3Daily Mail, July 6 2017
4Jerusalem Post, June 13 2017
---
Pentecost power for service
Arabic message in tongues confirms calling for Jewish vicar
By Charles Gardner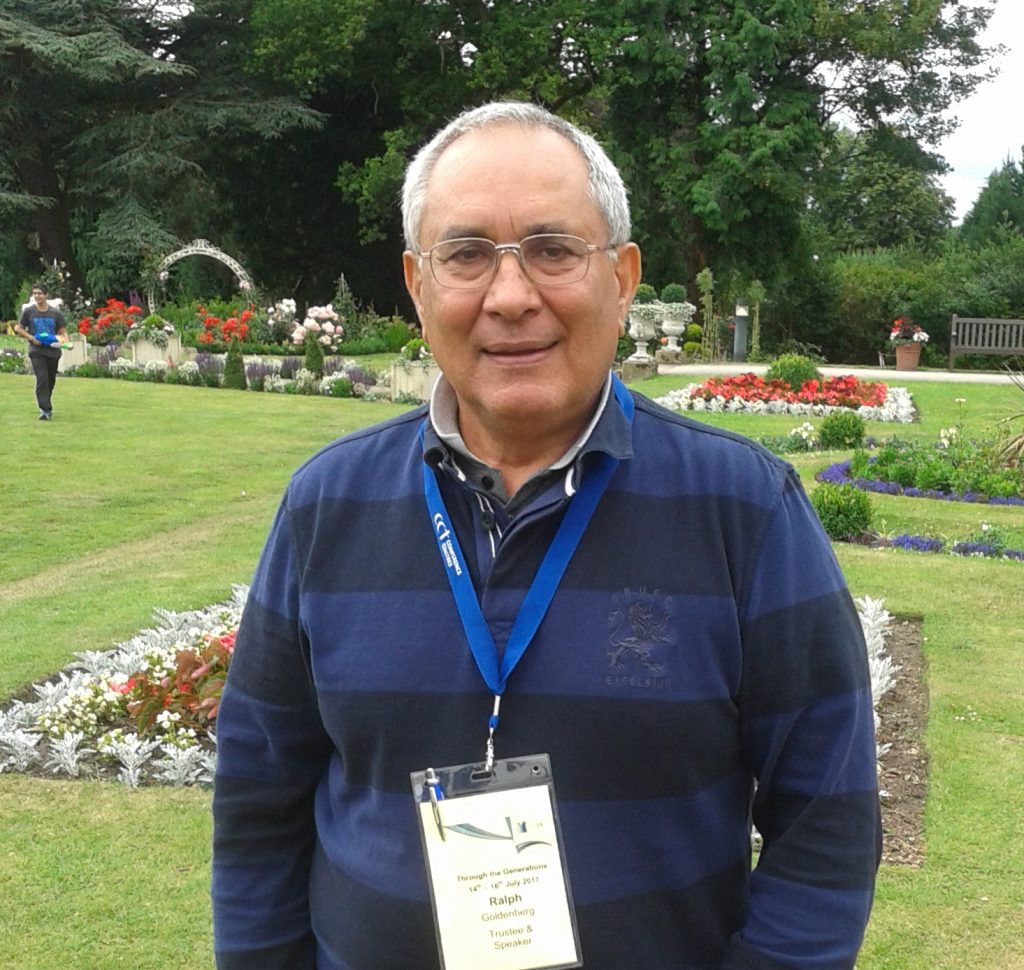 A Jewish follower of Jesus was having second thoughts about being ordained into the Church of England ministry when he got the surprise of his life.
A message in tongues1 was given during a home meeting which Ralph Goldenberg immediately recognised as Sudanese Arabic.
Having grown up in Sudan with the ability to speak several languages, he knew exactly what it meant. And it could not have been a clearer confirmation of his calling.
"Allah be'hebak – Inta min al dam beta Ibrahiem – Al Angiel fi fomak" translates as: "God loves you. You are from the blood of Abraham. The gospel is in your mouth."
The messenger, who hadn't even realised he had spoken a real (as opposed to angelic) language, subsequently interpreted what he had said (as instructed by the Apostle Paul in 1 Corinthians 14.27) as: "You are to proclaim the gospel and bring my people to the kingdom."
As recorded in his autobiography, Find the Truth and Lock it in Your Heart (www.creativebooksolutions.com), that miraculous incident sparked the beginning of a very fruitful 20-year ministry for the Rev Goldenberg, a former optometrist who has since been helping people to see spiritual truths.
Now 72 and retired, Ralph led churches in various parts of England, including the Jewish community of Edgware in north London, where he encountered opposition as well as interest.
At his first church, in his home town of Bournemouth, he witnessed the miraculous healing of a missionary to China who had come home for back surgery which was cancelled after prayer and anointing with oil.
The Holy Spirit, who had so empowered the first believers on the Day of Pentecost that they spoke in the languages of Jews from many nations who were staying in Jerusalem for the festival (also known as Shavuot)2, has clearly played an essential role in Ralph's ministry.
He recalls the time when, during a Pentecost Sunday service, "nearly everyone received the Holy Spirit and children spontaneously started praying and prophesying over the adults." His final Pentecost service turned into an impromptu full immersion baptism and lasted four hours.
Ralph was among 40 grandchildren to a Chief Rabbi sent to lead the Jewish community in Sudan, and both his grandparents told him to 'Find the truth and lock it in your heart' – hence the book's title.
So imagine his surprise when the vicar in charge of the church3 where he was married a golden 50 years ago (on July 29 2017) told him to "search for the truth and follow wherever it leads you".
Ralph was sent to a Jewish school in Brighton, England – and seemed to meet Christians at every turn of his life from this point on. He had also, in fact, attended a Catholic school in Sudan.
He followed his father into optometry, meeting wife Helen at the City University in London where she was also an optometry student, and when he joined an optician's partnership, he too was a Christian!
Ralph and Helen had three lovely boys, a beautiful home and in time seemed to have everything, but still felt empty inside.
They joined the Round Table, made friends with a Christian couple and soon became connected with St Mary's, Ferndown.
"I am a Jew but I want to know about Jesus," Ralph told the vicar. Helen meanwhile had already been persuaded that Jesus was knocking on the door of her life just waiting to be invited in (Revelation 3.20) and Ralph was duly challenged to read the New Testament, which he found 'mind-blowing'.
But he needed to be sure that Jesus was divine. So he challenged God to send at least one person – perhaps even six – to say "Jesus is alive!"
He subsequently felt drawn to attend church with Helen, and was blown away when a new song was introduced which repeated the line 'Jesus is alive today' several times!
He never looked back, and it was ten years later, while experiencing pre-ordination nerves, that he got the knockout confirmation of his calling in Arabic!
Ralph has certainly found the truth his grandparents encouraged him to seek and is currently part of the leadership of the Church's Ministry among Jewish people (CMJ), an international body dedicated to the spiritual rebirth of Israel.
Notes
1A New Testament phenomenon foretold in the Tenach (Old Testament) – see Isaiah 28.11, Acts 2.4, 1 Corinthians 14.21
2Acts 2.4 & 5
3St Anne's Bagshot in Surrey
---
Britain's sinking sand
Yet our nation-builders chose a solid foundation
By Charles Gardner, Special to ASSIST News Service
LONDON, UK (ANS – August 4, 2017) – In searching out a memorial plaque to a Jewish relative while spending time with family in the heart of London, I marvelled at the magnificent statues paying tribute to nation-builders who followed Christ.
Among them were Robert Raikes, William Tyndale and General Gordon of Khartoum – men who truly denied themselves as they took up their cross to follow Jesus; and in so doing left a legacy which no amount of this world's wealth could ever match.
They had certainly taken to heart the Saviour's warning, "What shall it profit a man if he gains the whole world, but loses his soul?" along with his call to build on the rock of his words rather than on the sand without foundation. (Mark 8.36, Matthew 7.24-27)
Robert Raikes was the founder of the Sunday School movement through which generations of children were taught about the love of God through his one and only Son. Tragically, few attend these days, and fewer still have any knowledge of God's laws and commands; is it any wonder that we live in an increasingly lawless society?
William Tyndale was burnt at the stake for daring to translate the Bible into English nearly 500 years ago – and his dying prayer was that God would open the King's eyes to its enduring truths! His prayer was answered, the Bible became the world's best-seller and Britain became a great nation built upon God's laws. Thankfully, our present Queen is already a follower of Jesus, as she makes quite clear in her annual Christmas messages. But it's the eyes of many of her subjects that need to be opened.
General Gordon won many battles for Britain before losing his life in the defence of Khartoum. He declined both a title and financial reward from the British government, but after some persuasion accepted a gold medal inscribed with a record of his 33 military engagements. It became his most prized possession.
After his death in 1885, however, it could not be found. It was only later, when his diaries were unearthed, that it was discovered how, on hearing news of a severe famine, he had sent the medal to be melted down and used to buy bread for the poor. He had written in his diary, "The last earthly thing I had in this world that I valued I have given to the Lord Jesus Christ today."1
Gen Gordon was a Christian who knew where his treasure lay. Are we as willing to heed Jesus' teaching not to invest in this world's treasures, but in the eternal kingdom where moths and vermin cannot destroy, nor thieves break in and steal? (See Matthew 6.19-21)
In the shadow of his statue I found the plaque to my esteemed relative, Lt Frank de Pass, who also sacrificed his life for our freedom. A cousin of my grandmother, he was posthumously awarded the Victoria Cross – the first Jewish soldier to be so honoured – for conspicuous bravery during the early stages of World War I in November 1914.
An officer with an Indian Army regiment, he led an attack on a German post under enemy fire and subsequently rescued a wounded soldier, but was killed in action not long afterwards, aged just 27.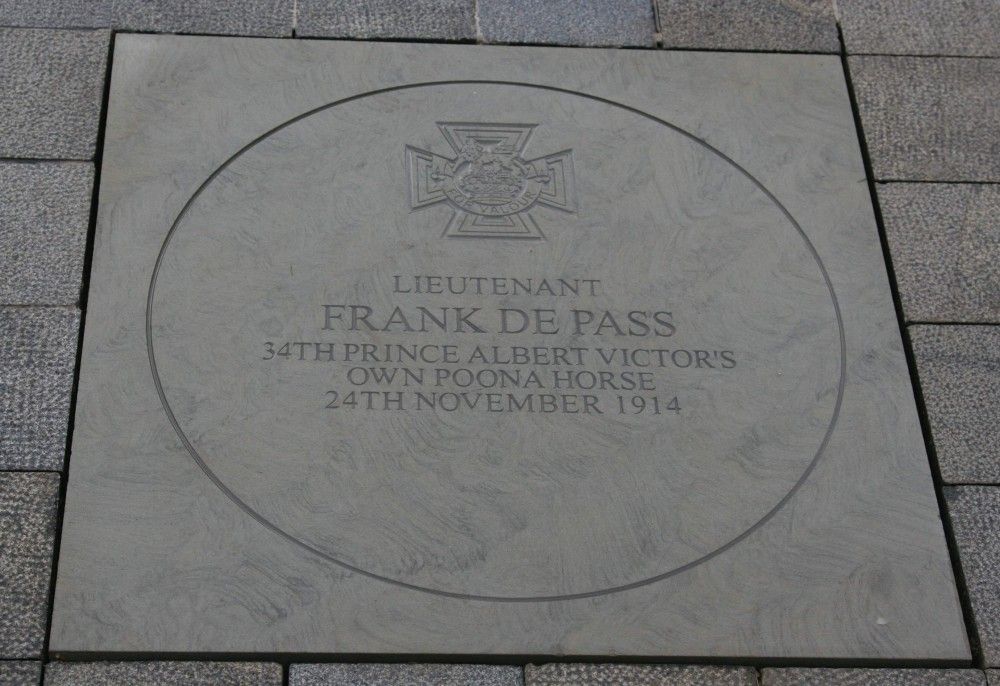 As I turned to peer through the trees of the Thames Embankment, I was impressed by our ultra-modern skyline with its strange but interesting shapes piercing the heady atmosphere of this bustling city. The pointed, pyramid-like structure of the Shard is uncomfortably close to what I imagine the Tower of Babel to have looked like. It certainly seems to echo the arrogant boast of the ancients about making a name for themselves with a tower that reaches the heavens. (See Genesis 11.1-9)
But how fragile this all is, for just a few miles west stands the blackened skeleton of the 24-storey Grenfell Tower, an ugly memorial to the 80 people who perished in the June 14 inferno there – victims, it seems, of poor design and construction.
When New York's 110-storey Twin Towers came crashing down at the hands of terrorists in 2001, we were understandably shocked at the depth of depravity shown by fanatical Islamists. But did we ask if God was perhaps using a ruthless people to bring us to our senses, as the prophet Habakkuk discovered to his shock in ancient times?
Of course I am in no way trying to justify the motivation of those who committed this atrocity, but the Twin Towers clearly represented the Western world's focus on material wealth, and of its greed and avarice often at the expense of the poor and needy. Having said that, the perpetrators of that terrible disaster, in which some 3,000 perished, saw it more as an attack on the West in general, and Israel in particular. After all, New York is home to more Jews than any city in the world including Tel Aviv!
Like the ruthless Babylonians of old, the terrorists hated the Jews above all. And the shocking thing was that God allowed the attack to happen, as he had done in Habakkuk's day when the Temple was destroyed and the Jews were carried off into exile.
As we have turned our backs on the God who made Britain great, the prospect of being invaded by enemies forcing us to worship foreign gods is not far-fetched. To a certain extent, it has already happened. As Dr Clifford Hill made clear last week2, Britain was only spared from Nazi invasion by a nationwide response to repeated calls for prayer from King George VI, the Queen's father.
Have we the spine, or the will, to resist the invading forces of evil in the gathering gloom of politically-correct immorality now threatening our land? Or have we resisted God so long that we are no longer able to distinguish good from evil?
But if you still have (spiritual) ears to hear, God is concerned for your soul. It is the most precious thing you own. If you store up treasure on this earth, who will have it when you're gone?
I am not only addressing those on the fringe of church life, or even outside of it altogether. There are many Christians who spend far too much time concerned for the things of this world rather than pointing men and women to Christ, who alone can satisfy our souls. The cross is the way to life. Jesus said: "I am the way, and the truth, and the life; no-one comes to the Father except through me." (John 14.6) There is no other way to eternal life. Preach the cross; preach Jesus. Win souls for Him!
1Cuckoos in the nest by Sam Gordon (Christian Year Publications), p123
2See The Miracle of Dunkirk at www.prophecytoday.uk
---
Workers revolt against gay pride
Can Israel learn this lesson about not capitulating to intimidation?
By Charles Gardner
The victory of National Trust volunteers who objected to wearing badges showing support for gay pride was as welcome as it was unexpected – given the current politically-correct climate.
Can Israel learn from this in respect of caving in to intimidation over the Temple Mount? And they also face issues of gay pride, with a march being held in Jerusalem this week. More on the Mount later…
For those outside the UK, the National Trust is charged with looking after many of the nation's great estates, particularly in cases where their upkeep is no longer economically viable for the original owners.
Now, following an outcry to a new directive barring volunteers from public-facing duties at a Norfolk stately home if they refuse to wear the gay 'rainbow' symbol over which dozens have quit, the Trust has backed down.
Unpaid staff at Felbrigg Hall had been offered behind-the-scenes roles after saying there were "uncomfortable" with the idea – part of a six-week 'Prejudice and Pride' event marking 50 years since the decriminalisation of homosexuality.1
As Trust members, my wife and I were already concerned about the trend shown in their magazine to promote the homosexual legacy linked with some of their country houses, and so I suppose this 'badge of honour' was the next inevitable step.
But they have tripped up, fulfilling a biblical promise that "whoever leads the upright along an evil path will fall into their own trap, but the blameless will receive a good inheritance." (Proverbs 28.10)
The BBC and other media are milking the 'golden' anniversary for all its worth in plaguing us with a veritable flood of gay propaganda, so much so that it seems hardly possible to find alternative viewing. Their clear agenda is to heap this new morality on millions of people forced to pay through the nose for the 'privilege' with a hefty license fee.
That is bad enough, but when the national body entrusted with the immense privilege of looking after our magnificent heritage takes up the baton for which they have absolutely no mandate (neither does the BBC, for that matter), things have gone too far.
The courage of the NT workers is to be applauded. It shows there is still a remnant of decent folk who are not necessarily Christians but have nevertheless decided against having their hard-fought freedom, principles and consciences dictated to any longer.
The shame is that our spineless church leaders, who haven't the bottle to say boo to a goose, failed to lead the way in what I suspect could be the beginning of a fight-back for a recovery of Christian standards.
Of course it's too early to say if the backlash has truly begun – and things could yet get worse. After all – riots, terror and intimidation seem to have worked in Israel where murder and mayhem followed the killing by terrorists of two Israeli border policemen on the Temple Mount. These riots were not incited by Jews whom you might have thought would have been justified in doing so, but by Palestinians.
Because of the slaying of the policemen, the Israeli government installed metal detectors at the Temple Mount entries as an obvious safety measure – and this is what sparked the riots, said to have been inflamed by Israel's arch-enemy Iran. To their shame, however, the authorities eventually backed off as tensions threatened to get out of control.
Bizarrely, Jews visiting the Mount – where their first and second Temples stood 2,000-plus years ago and which Muslims now claim as their own2 – are not even permitted to pray on what is their holiest site! And they do not object to metal detectors as they have no intention of harming anyone.
Let's hope it doesn't come to that (caving in to mob-rule) in the ongoing battle between gay rights and God's laws.
In Hull, Yorkshire – once renowned from its predominance of evangelicals including the legendary William Wilberforce – a Church of England minister has held a special service to mark the city's homosexual pride celebrations. And the event was addressed by a transsexual activist who was born male but lives as a woman and describes himself as a lesbian.3
Meanwhile the Emmaus Group4 have launched a series of articles highlighting what they refer to as increasing acts of sedition5 against our most holy God.
"One of the biggest challenges hitting the church right now is the storm of secularism and humanism with its LGBT and transgender movements," they said, adding: "The word of God is clear, concise and unambiguous: no sexually immoral person will have a place in the kingdom of heaven."
Also among those denied entry to God's eternal dwelling, they point out, are "all liars" – and they will be cast into the lake of fire. (Revelation 21.8)
Such people "willfully pursue what is in opposition to God's will and practice it with pride. So it should be no surprise the LGBT movements hold what they call 'pride' festivals…celebrating all that is abominable before God. And church leaders who advocate in favour of such iniquity will be judged more harshly."
But I nevertheless hope and pray that we have turned the corner. Ordinary, decent folk also have rights – especially to a quiet life devoid of manipulation, intimidation and interference from busybodies determined to force their agenda onto an unsuspecting world.
The words of King Solomon are so true of today – and they also give us hope: "When the wicked thrive, so does sin, but the righteous will see their downfall." (Proverbs 29.16)
Notes

1BBC Radio 4 & Daily Telegraph online, August 5 2017; Mail on Sunday, August 6 2017

2 Though temporarily handed over to the charge of the Jordanian-based Waqf (Muslim authority) in order to reduce tensions 
following the 1967 Six-Day War when Israel took back territory illegally annexed in 1948, the Mount is actually under 
Israeli sovereignty and has been linked to the Jews for thousands of years.

3Saltshakers, August 5 2017, quoting the Christian Institute

4A forum seeking to reconcile the Church with her Hebraic roots while also highlighting the plight of Christians and Jews 
in the Middle East and challenging the body of Christ over obedience to God's commands

5Dictionary definition: an offence that tends to undermine the authority of a state; an incitement to public disorder.
Africa's climate change
Wind of the Spirit is key solution for the nations
By Charles Gardner, Special to ASSIST News Service
DONCASTER, UK (ANS – September 8, 2017) – Winds of change are once more blowing across Africa. And as South Africa's Tshego Motaung has well illustrated, it is her own country that is again resisting the phenomenon.
When British Prime Minister Harold Macmillan made his famous 'Winds of Change' speech to the Cape Town Parliament in 1960, he was talking of the reality of national liberation sweeping the continent.1
South Africa's political elite, however, were in denial of it, resisting the inevitable for 30 years until God intervened in answer to much prayer – specifically in Nelson Mandela and F W de Klerk being reconciled through their common faith in Jesus Christ.2
Now there is a new movement of change, Tshego points out – a growing recognition of God's purposes for Israel among African nations. And the irony is that the black majority government of South Africa is actually moving in the opposite direction, downgrading their ties with the Jewish state while being taken in by Palestinian propaganda.
Nevertheless, Tshego is clearly excited by the fulfillment of ancient prophecies as African nations forge closer ties with Israel. As MC for the recent Africa Israel Chamber of Commerce pre-launch event in Johannesburg, Tshego3 was reminded of the Isaiah 19 prophecy of a time when a highway of reconciliation would link Egypt, Israel and Assyria. (Isa 19.23-25)
And she believes that what was described at the time (700 BC) as Egypt refers to most of what we know as Africa today.
"Initiatives like the AICC are some of the tools for bringing fulfillment to these prophecies," she wrote in a recent online article for Gateway News (South Africa).4 "However, it is fascinating to notice how the current South African political leaders are acting in the same way their predecessors did in 1960, when they resisted the winds of change."
A further irony, in my opinion, is that a huge swathe of churches in South Africa are pro-Israel – and are in fact in revival because of that (as I believe the two are directly connected). The wind of the Holy Spirit is clearly blowing across the nation – what other explanation is there for nearly two million people turning up to a prayer meeting on a farmer's field on June 22nd this year? But the political leaders are trying to avoid the spiritual climate by sinking their heads in the South African sand (of which there is plenty). Like true believers down the ages, the country's Christians are being counter-cultural and we should pray that their courage will not fail them at this desperate hour.
It is worth remembering that the Church also led the way for change in the apartheid era. Through much prayer and witness and a determination not to back down, they eventually won the battle. If the pattern is repeated, the political leaders will succumb.
Perhaps it's just a matter of when – not whether – the South African government repents; not only of its corruption, but of its anti-Israel stance.
Winds of change have also blown through Britain since the 1960s – and on the whole they have wreaked havoc (rather as Hurricane Harvey has done in America) as family life has been seriously undermined and the Church has remained largely silent.
As the social structure of the UK continues to collapse, my prayer is that we will cease to resist the wind of the Spirit that is willing and wanting to rebuild our shattered society. The wind that blew on the Day of Pentecost changed the world (see Acts 2.2). Jesus spoke of a blowing of the wind, and of our response to it, when referring to the need for people to be "born again" in order to enter the kingdom of God. (John 3.8) This wind also came in the form of Jesus breathing on his disciples (John 20.22).
But the blowing of wind can also be negative, as I've intimated with my reference to havoc-wreaking hurricanes. St Paul writes about those who are easily led being tossed to and fro by every wind of doctrine (Ephesians 4.14) and when Jesus summed up his amazing Sermon on the Mount, he talked of destructive winds that would topple houses of thought and ideology built on the sand of lies and propaganda. (Matthew 7.24-27)
There is a growing movement dedicated to a coming together of the Word and Spirit in our churches which I believe holds out a very precious hope of future restoration. Too many of our churches (in the UK at least) favour one over the other, concentrating on preaching the Bible on the one hand and emphasising the gifts of the Spirit on the other. But many are now recognising that the time has come to weave both streams together.
The result, certainly according to legendary early 20th century evangelist Smith Wigglesworth in an extraordinary prophecy made shortly before his death in 1947, will be spiritually explosive.
He said at the time: "When the Word and the Spirit come together, there will be the biggest move of the Holy Spirit that the nation, and indeed the world, has ever seen. It will mark the beginning of a revival that will eclipse anything that has been witnessed within these shores – even the Wesleyan and Welsh revivals of former years. The outpouring of God's Spirit will flow over from the United Kingdom to mainland Europe and, from there, will begin a missionary move to the ends of the earth."5
I was born in Cape Town just eleven years before Prime Minister Macmillan's historic speech, and I experienced my own 'winds of change' not many years later in 1972 shortly after moving to the UK. As a 22-year-old, I recognised that I needed purpose and direction and, when a friend told me that Jesus had come to give us "life in all its fullness" (John 10.10), I sought this very thing and was forever changed after the Lord of glory breathed his Spirit into my soul.
I pray for a similar conversion both for the leaders of the land of my forefathers in Africa as well as for my adopted country in the northern hemisphere.
Notes

1 Harold Macmillan actually said: "The wind of change is blowing through the continent 
  Whether we like it or not, this growth of national consciousness is a political fact."

2 South Africa saved at the cross, says ex-Mandela chaplain — Charles ... gatewaynews.co.za › 
  Uncategorized

3 Tshego Motaung holds an MA in Global Political Economy from Sussex University, has spent years 
  in corporate South Africa and also worked as Trade and Investment advisor for UK Trade and Investment

4 Winds of change blowing again in Africa, but will SA ... - Gateway News
  gatewaynews.co.za › News › Global

5 When the Spirit and Word Collide by Jarrod Cooper (River Publishing)
---
About the writer: Charles Gardner is a veteran Cape Town-born British journalist working on plans to launch a new UK national newspaper reporting and interpreting the news from a biblical perspective. With his South African forebears having had close links with the legendary devotional writer Andrew Murray, Charles is similarly determined to make an impact for Christ with his pen and has worked in the newspaper industry for more than 40 years. Part-Jewish, he is married to Linda, who takes the Christian message around many schools in the Yorkshire town of Doncaster. Charles is also author of Israel the Chosen (Amazon) and Peace in Jerusalem, available from olivepresspublisher.com. He has four children and nine grandchildren, and can be reached by phone on +44 (0) 1302 832987, or by e-mail at chazgardner@btinternet.com.
** You may republish this, and any of our ANS stories, with attribution to the ASSIST News Service (www.assistnews.net). Please also tell your friends that they can receive a complimentary subscription to our news service by going to the ANS website (see above) and signing up there.