Bush Fires Archives - HEART Christian newspaper
February 1, 2020 | Mike Waller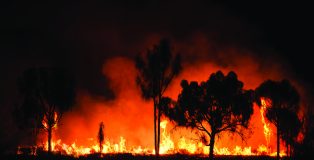 The Australian bushfires, closing in on communities with terrifying ferocity, present a truly apocalyptic scenario. Our hearts go out to the nation, where I have close family.
Yet as the inferno encircled the sprawling city of Sydney, the traditional New … Read More
November 21, 2019 | Mike Waller
In the face of "catastrophic" fires, a call to repentance has gone out to prayer groups in Australia, New Zealand and the US.
Judy Russell of Sydney emailed: "Pray that the Lord would protect life, both human and animal, that … Read More