Read how the civil war really started – according to Christians on the ground
RELIGIOUS AND COMMUNITY LEADERS IN SYRIA have appealed directly to British church members to ask our government to stop funding 'armed groups', and not to launch further missile attacks so that they might regain some stability and rebuild their nation.
Christians fear that the West's drive towards an imposed regime change in Syria could make Christianity extinct in the region.
Their claims are in a new report from a delegation led by respected Christian campaigner Baroness Cox. She and Rev David Thomas, who lead the small Humanitarian Aid Relief Trust (HART), also interviewed Syrian media, legal and professional people, both Christian and Muslim.
In the face of what they term "one-sided information" from European governments and media, they have called upon the West to respect their sovereignty and proud tradition as a multi-religious Middle Eastern nation in which Christians and Muslims have lived alongside one another.
Baroness Cox also told this paper that April's attacks in response to chemical weapons attacks, allegedly by President Assad's regime, while presented as a triumph in British secular media, were "illegal, unethical and dangerous."
In a strongly worded statement, the Patriarchs of Syria's churches had already condemned the missile attacks on Syrian installations by the UK, US and France. They called it an "unjustified assault on a sovereign country, a UN member". They also declared, "This unjust aggression encourages the terrorist organisations and gives them momentum to continue in their terrorism".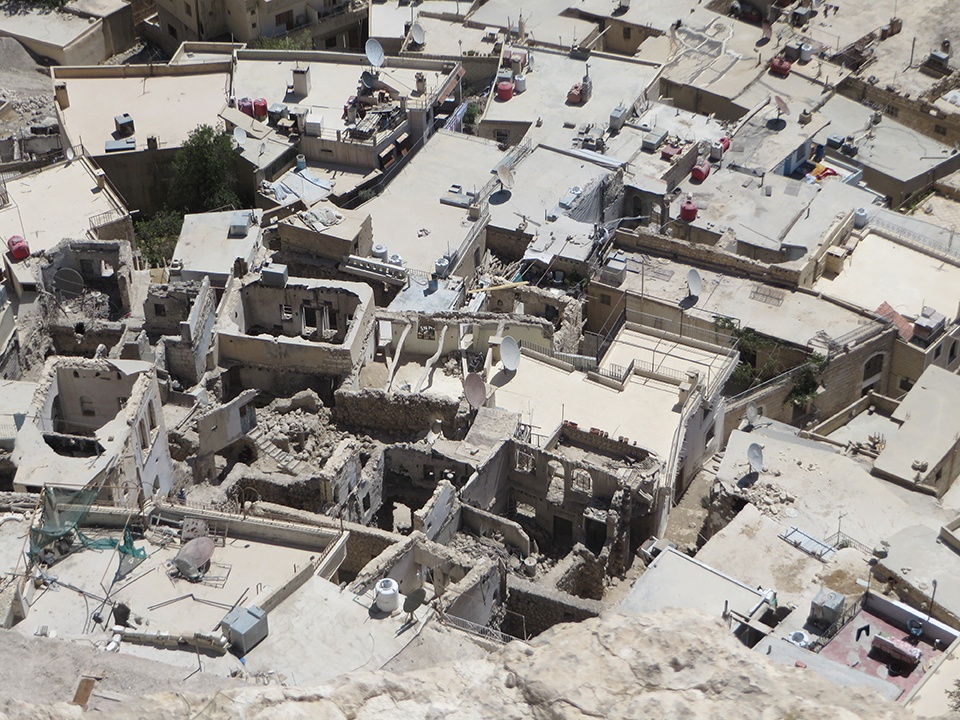 Baroness Cox told HEART, "Everyone whom we met in Syria expressed deep fear of the British government's commitment to enforced regime change. As there is now no moderate armed opposition, regime change now would lead to another disaster like Iraq and Libya.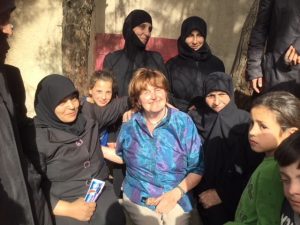 "Their cri de coeur is: 'Please let us, the people of Syria, decide our own future.'"
Howard Stern, co-founder of Emmaus Group, now based in the Middle East, told HEART:
"Syria is a political playing field with multiple state and non-state actors, all lying and putting out misinformation. Britain is complicit in training and equipping terrorist groups under the guise of 'supporting the opposition' which is totally disingenuous. As for the Allies' bombing of supposed chemical weapons caches, how come there was no fallout in the local vicinity?
"The collateral damage of the Allies' attacks is that many new migrants and asylum seekers are arriving in Greece. Within days of the assault on the alleged storage facilities, and Turkey's actions in and around Afrin, and the conflict in Ghouta, we saw new arrivals in Greece from Syria and Syrian Kurds. Greece has 65,000 refugees but space for only 20,000. Moria camp on Lesvos is now being called the 'Guantanamo of Europe'. Designed for 2,800, it has nearly 7,000 in filthy, overcrowded and unsanitary conditions."
Samara's Aid Appeal
Samara's Aid Appeal is a UK-based charity run exclusively by volunteers to enable resources to be directed to those who truly need them in Syria and the Middle East.
Since starting in 2014 Samara's Aid has sent:
94 consignments of humanitarian aid to Iraq, Syria
and Jordan of which 48 were for Syria
11 ambulances to Syria
Samara's Aid is also running small hospitals and medical facilities in Syria. In December 2017 her teams distributed aid to more than 80,000 people in Deir Ez-Zor, who had just been liberated from three years of Isis siege.
More than 300 churches across the UK have run her appeal in their communities and it is now nationwide. Samara is keen for more individuals and churches to organise collections of clothes and aid for Syria.