Rev Andrew Symes of Anglican Mainstream answers three of the most commonly voiced questions:
Are there other precautions these street preachers should have taken or that others should learn from for the future?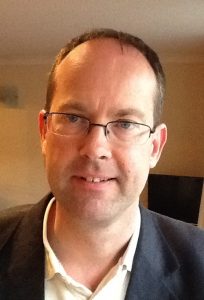 I personally don't like street preachers who just shout at passers by.
I've been involved in street evangelism in the past where music and drama can draw a crowd; there can be a challenging but winsome message, the distribution of tracts and the offer of chat and prayer on a one to one basis.
So I think there can be street preaching that is effective and attractive, or annoying and off-putting. But that's a matter of taste, and people shouldn't be arrested for bad taste! If someone is courageous enough to preach in the street, they should perhaps work with local churches to make sure they are in the right place and doing it in a way that attracts people and doesn't just repel them. I'm talking about the method…
What do these convictions bode for the use of the Bible – are Christians being warned to shut up?
When it comes to the message, there should be no censorship as long as there is no incitement to hatred or violence. If I am within the law in what I say, but someone is offended by it, that should be their problem; they have a right to walk away and not to listen. Christians have to do this all the time with a lot of anti-Christian viewpoints that are continually being spouted over the media and social media.
But we know, sadly, that with the power of the LGBT movement and also now of Islam, if people decide to take offence at what Christians say, they can shut them down quickly.
The effect of the recent litany of cases from Bed and Breakfasts to cakes to street preachers is twofold. It enables some people to wake up and see to what extent our freedoms have been eroded by secularism, the fear of Islam, and the LGBT lobby.
But it also has the effect of creating more fear and insecurity among Christians, who instead of rising up and demanding the right to speak freely, are shutting up, and in some cases criticising other Christians who speak up.
That someone can be convicted of a crime for reading the Bible in public is a very serious escalation, but it hasn't come out of the blue. For those of us who have been following the trend over many years through Christian Concern and Christian Institute, this isn't a surprise – it's just the next stage of the suppression of the Gospel.
One wonders how long it will be before someone is hauled before a court for something they said in a pulpit in church.
We still expect the Church of England to set an example. With uncertainty over the Anglican Church's position on the authority of Scripture now, where does that leave them?
The Anglican Church's official position, from its founding documents which have never been changed, is that Scripture is authoritative and "contains all things necessary for salvation" (Article 6).
The Church should not decree anything against Scripture, or require people to believe anything which isn't in Scripture (Article 20). But now in the days of "post-truth" and postmodernism where the individual's interpretation is paramount, more and more church leaders seem to be able to affirm and teach things that are clearly contradicting what is in the Bible.
If a doctrine or command from Scripture appears 'unloving' or incomprehensible to people outside the Church, then we should ignore it for the sake of 'mission', the argument goes.
So God's word is still there, but the leaders of God's people are ignoring it and contradicting it. Sounds like some passages in Jeremiah…
Rev Andrew Symes is Executive Secretary of Anglican Mainstream. Previously he ministered in South Africa and the UK
Click here to read the full story about the street preachers