MORE HOUSE CHURCHES ATTACKED
House churches in China continue to suffer raids and closures as part of President Xi Jinping's crackdown on churches that refuse to join the state-controlled Three-Self Church.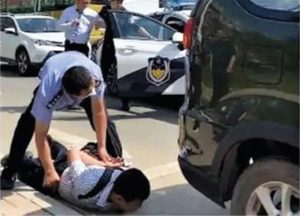 Italy-based religious rights organisation Bitter Winter reports that The Church of Abundance in Xi'an, Shaanxi Province, which had existed for around 30 years, was shut down as an "illegal social organisation".
The pastors, their wives and other workers were arrested on 17 August, according to China Aid, and later released apart from a preacher called Fu Juan. Pastor Lian Changnian and his son, Pastor Lian Xuliang, have been subjected to "residential surveillance at a designated place" and Pastor Xuliang's wife says he was beaten up by law enforcement officers.
The house church was part of the China Gospel Association network, which has been banned.
"Two women had heart attacks and had to be hospitalised"
Other churches attacked include Changchun Sunshine Reformed Church in Jilin Province. Bitter Winter states: "As demonstrated by videos circulated by the believers, those attending the ser vice were beaten by the agents. Two women had heart attacks and had to be hospitalised."
---
FIVE EVANGELISTS DROWNED
Muslim extremists drowned five church planters in central Uganda's Lake Kyoga on 10 August.
According to Morning Star News, the evangelists from End Time Word Ministry church began preaching aboard a commercial transport boat and Muslims began to threaten them.
Sur vivor Amos Kyakulaga, a church deacon acting as a guide, said: "On our way, Tonny Ankunda started preaching to the people on the boat, which resulted in a huge argument between Muslims and the missionaries concerning the sonship of our Lord Jesus Christ."
The evangelists refused to renounce their faith, so the Muslims pushed them off the boat, which was 200m from shore, and all five drowned. The boat's pilot did not intervene.
The police have contacted the church and three suspects have been identified.
---
AFGHAN CHURCH GROWING "TEN TIMES FASTER THAN IN IRAN"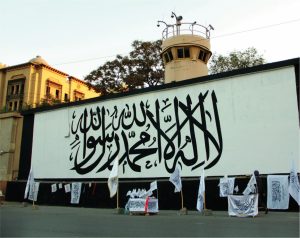 Despite the severe persecution of Christians in Afghanistan after the Taliban takeover, the Church is growing rapidly.
Release International reports that the harsh Taliban rule has caused "many young Afghans to ask searching questions about their culture and their faith". Shoaib Ebadi, president of Christian TV channel Square One World Media, says: "In the midst of darkness, Christian followers of Jesus are still trying to help others, help the poor and be salt and light… Short videos about Jesus' teaching and his life are being watched by hundreds and thousands [on mobile phones]."
"Videos about Jesus' life are being watched by thousands"
Shoaib believes that "the growth of the church in Afghanistan is ten times faster than in Iran."
---
THOUSANDS FLEE ISIS INVASION
Over 748,000 people have been forced to flee an Islamic insurgency in Mozambique.
An Isis-affiliated group has attacked northern parts of Christian-majority Mozambique, according to the United Nations. The UN High Commissioner for Refugees said the UN is "concerned with the volatile security situation in Cabo Delgado, especially recent attacks in historically safe districts."
Many other African countries have sent troops to fight the insurgents, who are accused of beheading people, setting fire to Christian villages, attacking churches and killing hundreds or even thousands of civilians.
Isis-Mozambique abducted over 600 women and girls
Last year, Human Rights Watch reported that Isis-Mozambique had abducted over 600 women and girls, many of whom were abused and sold as sex slaves.
---
CHRISTIANS ATTACKED BY ANIMISTS
Islamic Fulani herdsmen killed six Christians in central Nigeria on 1 September, and the next day in the south-west animists set a church on fire while the people inside were at prayer.
The herdsmen raided the village of Umella in Benue state and killed six Christians with guns and machetes, according to Morning Star News. Meanwhile, animists burned down Cherubim and Seraphim Church in the Agbado area of Ogun state as Christians were holding a nighttime prayer vigil, leaving many injured. This followed another attack by animists on 23 August in the Oko Oba area of Lagos state in the south-west, when the Truth and Spirit Prophetic Church was also holding a service at night.
Locals said the tribal religion leaders forbid Christians from worshipping or even leaving their homes when animists are observing their religious rites. But because one of the idol worshippers died in the stampede as the Christians tried to escape, police arrested the pastor, Mercy Okocha, and nine church members while investigations continued.
Persecution in Nigeria has historically mainly been in the north and central belt but is becoming more frequent in the south.
---
COURT SAVES ADOPTION PROVIDER
A federal district court has ruled that New York state cannot close a Christian adoption provider, targeted because of its beliefs about marriage.
Alliance Defending Freedom (ADF) attorneys represented New Hope Family Ser vices and won their case at the US District Court in September. Now New Hope cannot be forced to "process applications from, or place children for adoption with, same-sex couples or unmarried cohabitating couples".