Down's campaigner appeals abortion law again
Heidi fights for unborn babies like her
Down's syndrome campaigner Heidi Crowter is hoping to change Britain's abortion legislation through her hearing at the Court of Appeal.
The UK permits unborn babies with a disability to be aborted up to birth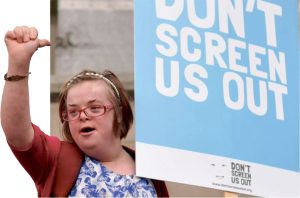 Currently the UK permits unborn babies with a disability to be aborted up to birth, whereas the limit for other babies is 24 weeks. Heidi and others want to stop this discrimination, and are continuing their fight at the Court of Appeal after the High Court rejected their case last year.
Heidi's mother Liz told The Christian Institute that those with Down's syndrome are still "made in the image of God"; they just have "one extra chromosome".
Heidi told Sky News: "In 2022, we live in a society where disabled people are valued equally after birth but not in the womb… this law is discrimination and needs to be changed."
A ruling is not likely until late autumn.
---
Victory for grandmother arrested for praying outside abortion clinic
A grandmother who was arrested and fined £200 after silently praying outside an abortion clinic has been vindicated.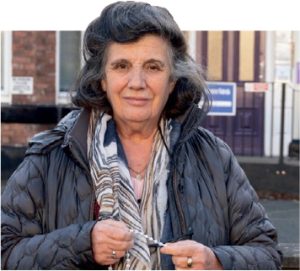 Rosa Lalor, 76, was walking alone and praying when she was stopped by a police officer during lockdown in February 2021. She was accused of protesting and issued with a fixed penalty notice, but charges against her have now been dropped by Merseyside Police.
Lalor commented: "I took this challenge forward with support from ADF [Alliance Defending Freedom] UK to show that we do all have a fundamental right to pray – not least pray as I did, in the privacy of my own mind. It was wrong for the police officer to tell me that I could not pray in a public street."
Her case comes amid efforts to introduce more 'buffer zones' outside abortion clinics, aimed at preventing pro-life volunteers from offering support to pregnant women. Ealing already has a buffer zone and there are calls to introduce one in Bournemouth. As we went to press, the case for buffer zones in Northern Ireland, which the Westminster government forced to allow abortions from 2020, was being heard in the Supreme Court.
---
Parents lose appeal to save boy on life support
Boy's parents refuse to see their son euthanised
Saying that only God should decide what happens to their son, 12-year-old Archie Battersbee's parents have lost their legal appeal after a second High Court decision that life support should be removed. As we went to press on 25 July, the family had been given 48 hours to make an appeal to the European Court of Human Rights.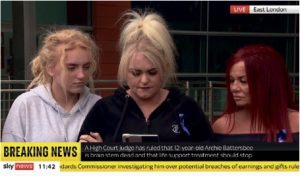 Archie was found unconscious after what is believed to have been a tragic accident in April.
A High Court judge agreed with doctors that he should be allowed to die, but Archie's parents, Hollie Dance and Paul Battersbee from Southend-on-Sea, refused to accept that and appealed for a review. On 15 July, that review went against them again. At the Family Division of the High Court, Mr Justice Hayden decided that it is in Archie's "best interests" for life-support to be switched off.
Archie's mother Hollie reacted in a statement: "With all due respect to Mr Justice Hayden, it is not in Archie's best interests to die. Planned death is another name for euthanasia, which is illegal in this country."
She added that removing life support is not a dignified death but is "profoundly cruel. It is for God to decide what should happen to Archie…. We will be appealing this ruling and we ask for your prayers and support."
Hollie said earlier: "Until it's God's way I won't accept he should go. I know of miracles when people have come back."
Andrea Williams, chief executive of the Christian Legal Centre, said: "Behind the back of Parliament and the public, Courts seem to have developed a concept of 'dying with dignity' which amounts to euthanasia in all but name."
Archie and the whole family were baptised in the hospital as his parents fulfilled Archie's request before his accident that he should be christened.
---
Web safety bill delayed
'Online harms' bill could damage free speech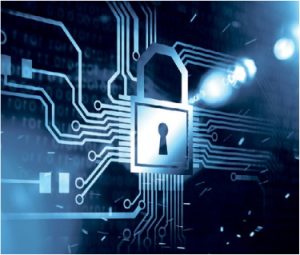 The Online Safety Bill, which aimed to force pornography websites to protect children, has been pushed back until the autumn.
However, the delay does allow more time for campaigners to persuade MPs to reject other aspects of the Bill which could have damaging effects on free speech.
The Bill would have implemented age verification systems to stop under-18s from viewing explicit content, but it also empowered social media companies to ban 'legal but harmful' online speech – and gave government ministers the power to decide what is 'harmful'.
"This dangerously vague approach risks censoring mainstream biblical teaching"
The Christian Institute's Ciarán Kelly commented: "The Bill attempts to regulate social media content that the government deems 'harmful' to adults even though it is perfectly legal. This dangerously vague approach risks arbitrarily censoring mainstream biblical teaching on sexual and medical ethics."
Many politicians are also concerned about the definition of 'harmful', including former Tory leadership candidate Kemi Badenoch, who tweeted: "The Bill is in no fit state to become law" and we "should not be legislating for hurt feelings".
---
Politician sacked for Christian views
"Marriage between a man and a woman" is now 'hate speech'
A Christian People's Alliance mayoral candidate has lost her local government job because her political manifesto supported a biblical view of marriage.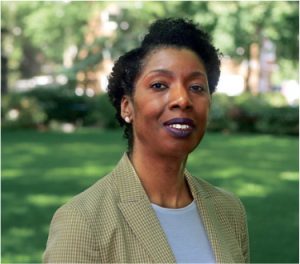 Maureen Martin was sacked by L&Q Housing after the housing association received three complaints about her manifesto. With the aid of the Christian Legal Centre she is now suing L&Q for unfair dismissal, discrimination and harassment.
Martin was standing for Mayor in the London borough of Lewisham when she was accused of gross misconduct. She had worked for L&Q for 13 years with an exemplary record.
Her manifesto, sent out in April, said: "Marriage: I pledge to cut through political correctness and simply state the truth that natural marriage between a man and a woman is the fundamental building block for a successful society, and the safest environment for raising children."
'Offended' Twitter users complained to L&Q's CEO, accusing Martin of 'hate speech' and calling for her to face disciplinary action.
Following an investigation into the complaints, Martin was suspended, hindered from campaigning and then fired. Her dismissal letter said her beliefs could be "perceived to be discriminatory, hurtful and offensive views towards members of the LGBTQ+ community, non-traditional families, and abortion."
Martin says: "We either have freedom of speech in the UK, or we do not… I had stood as a political candidate while working for L&Q for six years without any issues. It is disturbing how Christian beliefs on marriage… are being silenced and treated with such hostility and disdain… I am determined to fight for justice and to ensure that no other Christian political candidates and employees go through what I have.