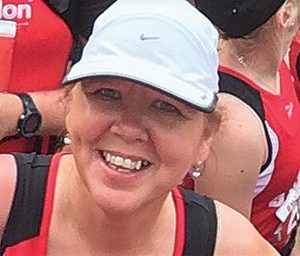 GRANDPARENTS USUALLY baulk at the idea of going for a run, but youthful granny Michelle Wade, 54, is about to embark on her second marathon this summer.
Having run her first one last year in Rwanda, she will be running in Kenya to raise funds for child sponsorship and solar lighting.
Michelle, from Littlehampton, West Sussex, adds: "Running has given me a new vitality, and running for a cause is a wonderful expression of my passion for change in our own lives but also for those in the developing world."
Not only is this a challenge in terms of the training, the discipline, and raising money on behalf of Compassion UK, but it is a personal challenge for Michelle. As well as being a wife, mother of two girls and a boy and granny to three girls, Michelle survived cancer a decade ago. Running, she says, has given her a new purpose.
"If you were to tell me I would be running half marathons I wouldn't have believed you a year ago. But here I am running and loving it! I also hope to inspire others to put on their running shoes and run too!"