Pastor's family overwhelmed by "extraordinary support" after losing everything
A pastor's family has seen an outpouring of generosity from churches and locals after a fire devastated their home.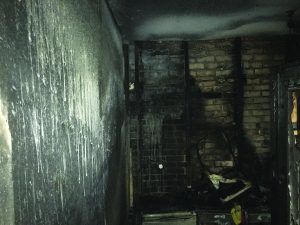 Dave Taylor, his wife Jo and their three young children woke up to the fire in the middle of the night in December 2018. Smoke was billowing from the utility room. "I called 999 immediately and everyone rushed out of the house," said Dave, 38, who pastors Elim Family Church in Southwater, Sussex. The fire had started with a faulty tumble dryer.
The family were left with just the clothes on their backs after the blaze ruined the downstairs of the house and filled the upstairs with smoke and soot. Their Christmas presents for the Evelina Children's Hospital in London, which the Taylors support in memory of their son Joseph who died of pneumonia aged 6 months, were also ruined.
But locals soon got wind of their plight and offers for help started pouring in from all directions. A GoFundMe campaign launched by Southwater resident Laura Carter raised nearly £7,000 in a few days. She wrote: "This beautiful family have just had their world tipped upside down just before Christmas… [They] have worked so hard to have the home newly decorated and have just lost all of their hard work to the fire."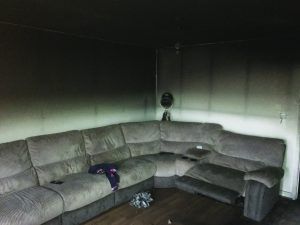 An unnamed donor arranged for the family to stay at a five-star hotel. Happily a local estate agent was able to find them a property to rent in the village.
Churchgoers in the vicinity also came to the rescue. Dave said: "The local churches have been very helpful in donating money and supporting us with prayer.
"The support we have had is extraordinary. It's unreal to see how much people have supported us. We are saturated with clothes and money."