by Dr Susanna Kokkonen
English translation published in 2020
Want to know more about the Holocaust? This is your comprehensive yet readable guide from a Holocaust expert.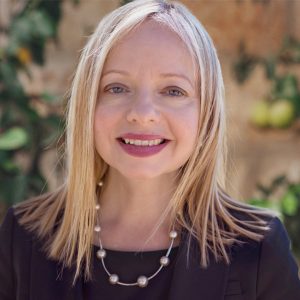 Dr Kokkonen was formerly the director of Christian Friends of Yad Vashem at the World Holocaust Remembrance Centre in Jerusalem. Her book is packed full of historical facts alongside very helpful Bible commentary and touching personal anecdotes from her work and travels.
She takes the reader on a journey starting with God's plan for mankind in Genesis, then moves from Galilee to Rome and beyond, covering Jewish persecution in the Middle Ages (including the Black Death and the Crusades), the Enlightenment, the two world wars and the Holocaust itself. She concludes with the State of Israel, Holocaust denial, the nuclear threat to Israel and the city of Jerusalem.
The sad history of anti-Semitism in the Church is included alongside heroic stories of those who saved Jewish lives, sometimes at great personal cost.
This is an excellent, well-researched book which will encourage readers, especially from the Christian community, to speak up.
Barbara Dingle
(If you'd like to review books, please get in touch. Or write a recommendation of up to 150 words and we'll print it if we have room. There is also our authors' advertorial offer of a quarter page for much less than the usual advert price! Email adverts@heartpublications.co.uk)