"BY GOD'S help Malta will not weaken but will endure until victory is won."
That was the response of Governor Lieutenant-General Sir William Dobbie to the island being awarded a George Cross by King George VI for a "heroism and devotion that will long be famous". The award was announced via a letter from the King on 15 April 1942.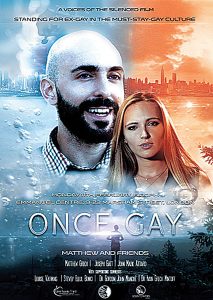 Fast forward 77 years and a Maltese man is single-handedly showing that same heroism and devotion by standing up for what he knows is right in God's eyes.
Matthew Grech found fame as a contestant on Malta's X Factor but he has faced a tidal wave of criticism, even at a governmental level, for saying on the show that the love of Jesus Christ has compelled him to leave a homosexual lifestyle. He also insists – and this is what really riles his critics – that at no point did he have conversion therapy. It was a free choice out of obedience to God.
Matthew said he changed when he read the Bible and realised homosexuality is not about feelings or orientation.
He said: "In the Bible it is a practice, it is an act. If I stopped practising homosexuality then I could not be homosexual in God's eyes. I wasn't preached to. I didn't go through some kind of therapy."
LGBT groups protested outside the screening of a film about Matthew's life, called 'Once Gay', which was shown in the Townsend Presbyterian Church in Belfast in February. The film can be seen online via www.voicesofthesilenced.com.