A GAY RIGHTS ACTIVIST has called for the Equalities Commission to stop court action against a bakery run by a Christian family.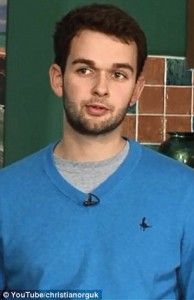 Daniel McArthur, who runs Ashers Bakery in Newtownabbey, Belfast, for his parents, faces prosecution and a compensation demand for refusing to decorate a cake with the words, 'Support Gay Marriage'.
The Equalities Commission for Northern Ireland has been blasted by gay rights activist Jeffrey Dudgeon for allegedly twisting political discrimination laws in Northern Ireland.
Mr Dudgeon, a prospective parliamentary candidate in the General Election, said he was nervous of zealotry against Christians.
"It is a sort of triumphalism by people who were previously marginalised," he said.
Craigavon Borough Council has meanwhile voted 13 to 8 in support of the under-fire bakery firm. Cllr Philip Moutray, who tabled the proposal, said: "I am appalled at the targeting of a small bakery, contrary to its Christian beliefs."
The Democratic Unionist Party has launched a consultation on introducing a conscience clause to equality legislation, which closes on 27 February. Sinn Fein has opposed the idea.